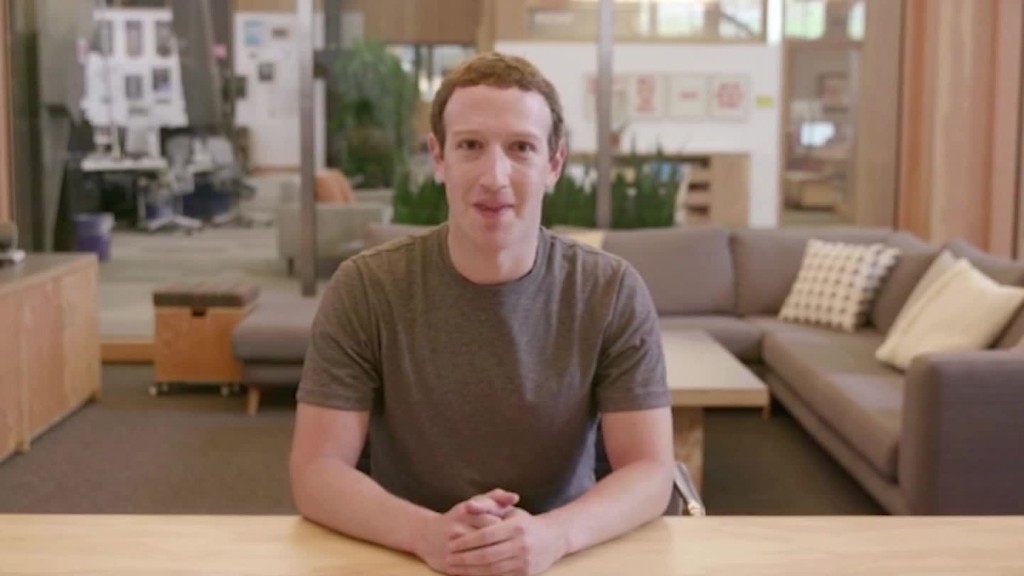 Facebook keeps expanding its footprint in the United States. Next stop: Virginia.
Virginia Governor Terry McAuliffe, a Democrat, announced Thursday that Facebook will build its next data center in Henrico County, which is just outside Richmond.
Facebook (FB) plans to invest $1 billion in the state in all. The company is putting $750 million into construction and $250 million to multiple solar facilities that will power the data center, McAuliffe said.
"Working with companies like Facebook and many others, we are advancing Virginia's position as a global leader in the technology economy," McAuliffe said at an event announcing the decision.
Related: Facebook is building a new $750 million data center in Ohio
The investment is expected to create 100 full-time jobs.
Facebook will receive about $19 million in state tax exemptions through 2035, according to the Virginia Economic Development Partnership.
Facebook already has data centers in Oregon, North Carolina and Iowa. Centers in Fort Worth, Texas; Los Lunas, New Mexico; and New Albany, Ohio are currently under construction.
"One of the many important factors in our search for a new data center location is being able to source clean and renewable energy. We also look for great partnerships within the local community, robust infrastructure ... and a strong pool of local talent," Rachel Peterson, Facebook's director of data center strategy, said in a statement.
Even as Facebook weathers criticism for 3,000 Russian-bought ads that appeared on the platform around the time of the presidential election, the platform's user base -- and thus its need for computing power -- continues to grow.
Facebook hit 2 billion monthly users in June.