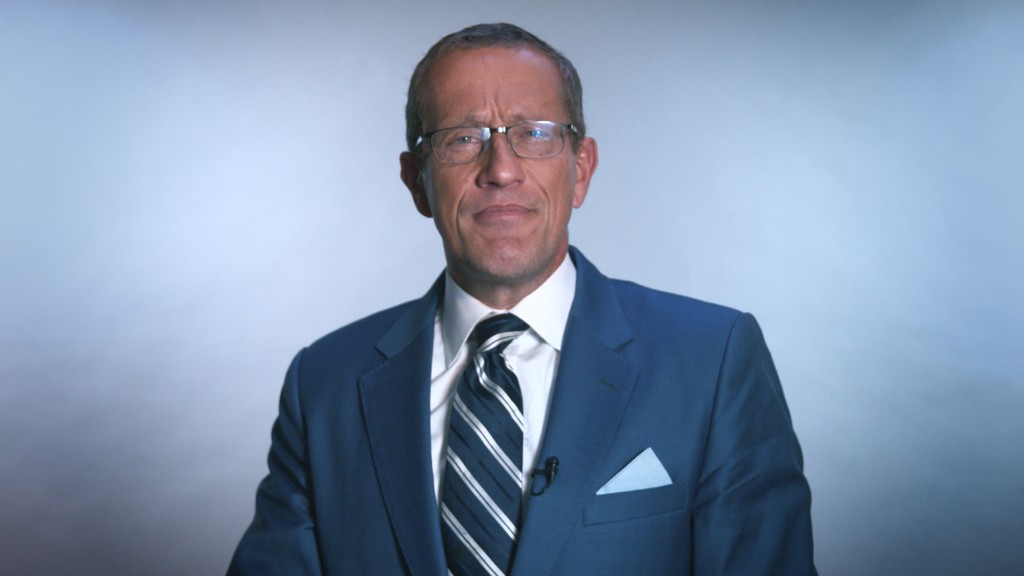 Quest's Profitable Moment
I wonder if we will look back on this week as the turning point when it became obvious Theresa May's prime ministership is over. Her keynote speech to the Tory conference was by every conclusion a mishap-filled disaster.
Firstly, a prankster managed to get on the stage and handed her a P45 -- the form used in the U.K. for dismissal. Then May got a coughing fit and had to be handed a throat lozenge by the chancellor. Finally, some of the letters on the screen behind her fell off while she was finishing up.
At the moment, the only reason to keep Theresa May is the alternatives are grim, if not worse. The foreign secretary, Boris Johnson, is a brilliant man suffused by his own ambition. Everyone else is either dull, dangerous or deluded. So, Mrs. May continues.
It would be a grave mistake for the European Union to engage in schadenfreude, rubbing their hands in glee at this confusion. Some clearly hope the British confusion will enable the EU to "get one over" on the U.K., punishing them for leaving and sending a warning to other upstarts. That would be disaster. A failed negotiation may hurt the Brits more than the rest, but in the long run everyone will suffer.
Theresa May's days as prime minister are numbered. What comes after may be worse. The Brexit negotiations are stuck in phase one and time is running out. Politics as normal must not be the way forward on either side if we are to avert disaster of the worst kind.
Catalonia and Spain on a collision course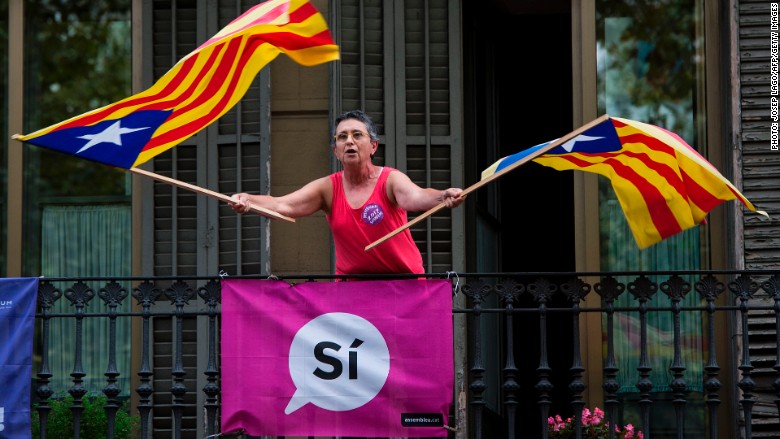 Spain is being forced to contemplate the unthinkable: losing 20% of its economy.
That's what would happen if Catalonia carried out its threat to declare independence from Spain after Madrid interfered with its referendum.
An unsanctioned separation would plunge Spain into chaos in a situation even more serious and messy than Brexit. More likely, Spain and Catalonia will reach a truce to repair their frayed relations.
In the meantime, Spain's stock market is retreating and two of its biggest banks are considering quitting Barcelona.
-- Matt Egan
EU wants more taxes from Amazon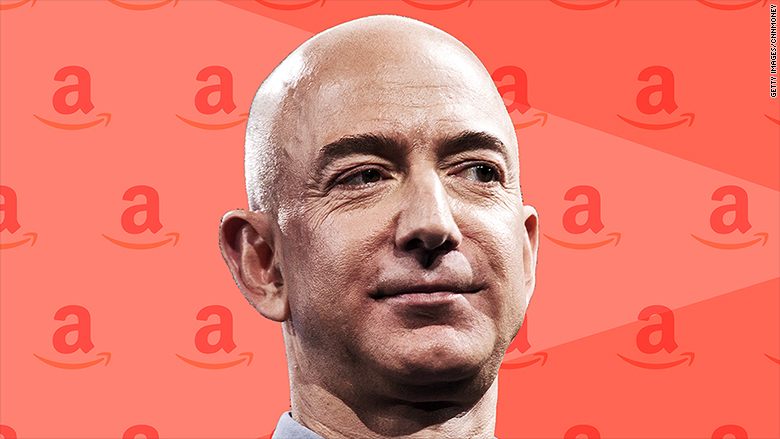 Europe says Luxembourg gave a tax break to the mighty Amazon -- and now the EU wants the Jeff Bezos-run company to pay €250 million ($293 million) for the "illegal aid."
Luxembourg says it did nothing wrong. But the EU has stepped up efforts to crack down on what it views as multinationals taking advantage of tax loopholes.
Ireland is refusing to collect €13 billion ($15.3 billion) in unpaid taxes from Apple. The EU is taking Ireland to court over the issue.
-- Paul R. La Monica
Trump can't just erase Puerto Rico's debt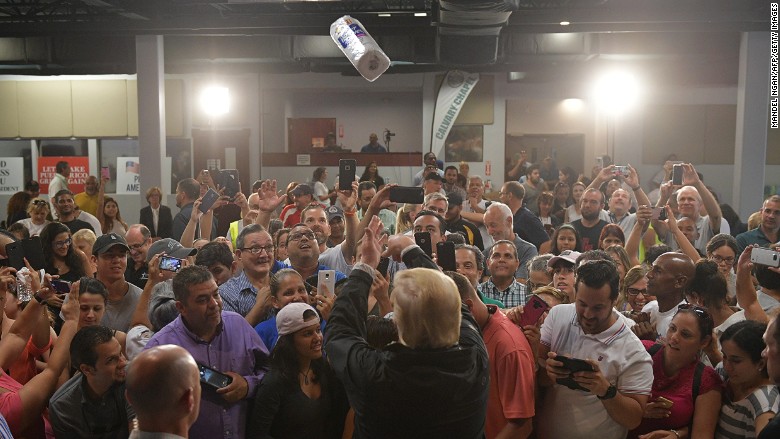 In an interview with Fox on Tuesday, President Trump raised the prospect of canceling hurricane-stricken Puerto Rico's massive debt burden (which totals $72 billion).
"You can wave goodbye to that," he said.
Despite the rhetoric, it's unlikely Puerto Rico will really get a clean slate.
White House budget director Mick Mulvaney walked Trump's comments back on Wednesday. Puerto Ricans say they have more pressing concerns. And Trump doesn't have the legal authority to erase the territory's debt anyway.
-- Julia Horowitz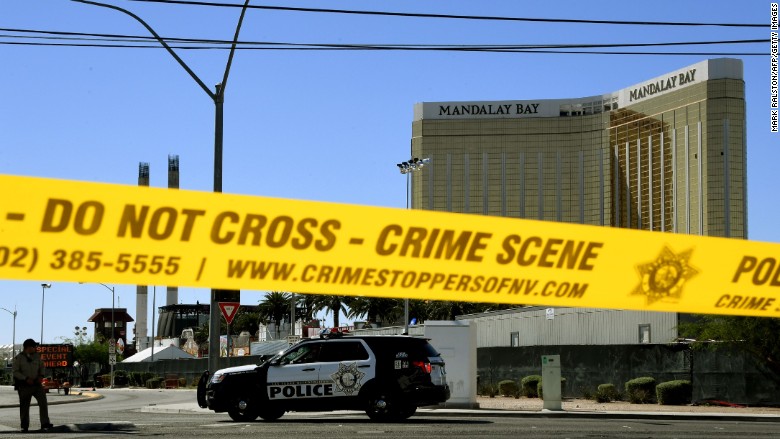 Tourism is a big business for Las Vegas. And there are now questions about whether people will continue to flock to Sin City following the massacre at a country music festival -- the worst mass shooting in modern American history.
Casino stocks, including Mandalay Bay owner MGM, fell. But gun stocks rose as investors bet sales will surge -- as they often do following mass shootings.
Concert organizers around the U.S. have already pledged to step up security.
-- Paul R. La Monica
Quick takes
Warren Buffett gets into truck stop biz on the same day he trolls Trump, GOP
More Uber drama: Former CEO gets slapped down. Japan's SoftBank invests
Wells Fargo slammed by Elizabeth Warren, accused of lying to Congress
Shock over Equifax/IRS deal at hearing that Monopoly Man photobombed
Echoes of the dotcom bubble as China's tech stocks party like it's 1999
What's next
Jobs, jobs, jobs: The U.S. Labor Department is set to release September jobs numbers on Friday. The unemployment rate is expected to reflect layoffs linked to Hurricanes Harvey and Irma, which hit hard in Texas and Florida.
Big banks share earnings: It's a big week for investors who keep an eye on big banks. JPMorgan and Citigroup report earnings on October 12. PNC, Bank of America and Wells Fargo will follow suit the next day.