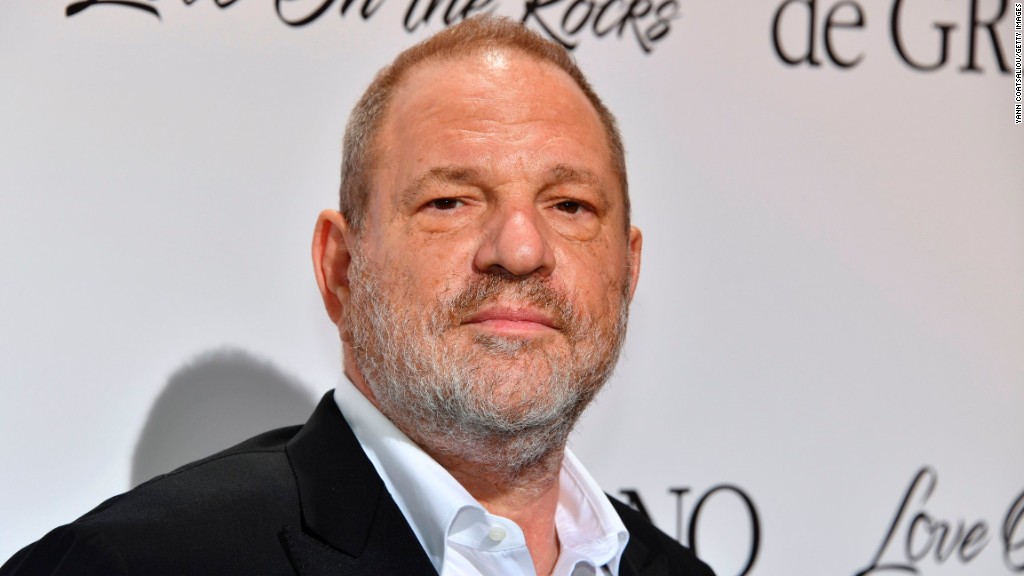 Until Sunday evening, Harvey Weinstein thought he might hang on to his position at The Weinstein Company.
But unbeknownst to him, the film company's board met that day and decided to terminate his contract, citing what it called "new information about misconduct."
Weinstein has been uncharacteristically quiet since the decision was announced. His attorneys did not respond to requests for comment Monday morning.
Related: Harvey Weinstein fired
Now questions are swirling about what he might do next. Will the disturbing allegations of sexual harassment make him a pariah in Hollywood, or will he find support from some old friends?
There are more important questions pertaining to the Weinstein Co. and the culture of Hollywood writ large.
Who knew what, when? Did some men in positions of power look the other way when confronted by allegations against Weinstein?
Related: Meryl Streep, Judi Dench, more react to Weinstein firing
Actress Jessica Chastain tweeted Monday morning: "I'm sick of the media demanding only women speak up. What about the men? Perhaps many are afraid to look at their own behavior..."
Indeed, there is rampant speculation in the entertainment world that other executives -- and stars -- are guilty of similar sins.
As for Weinstein, his attorneys are anticipating more alarming stories about his behavior toward women, according to a source with knowledge of the matter.
The New Yorker and several other news outlets are working on investigations. And one of Weinstein's accusers, Lauren Sivan, appeared on NBC Monday morning.
What a difference three days makes. Before the New York Times investigation of Weinstein was published Thursday, he seemed like a larger-than-life media mogul -- albeit one whose power had diminished over the years.
Related: Highs and lows of Harvey Weinstein's career
He denied some of the allegations, but admitted to improper behavior and apologized for causing pain, even while one of his attorney threatened to sue The Times.
The discordant responses only made a bad situation worse. As the scandal deepened over the weekend, two of his advisers quit and some Weinstein Co. clients distanced themselves from the company.
The company's board of directors decided Weinstein's self-imposed leave of absence wasn't enough.
Weinstein knew he might be fired at some point. But he wasn't expecting it to happen Sunday night, the source said.
Board member Lance Maerov told The Times that Weinstein was found to have violated the Weinstein Company's code of conduct.
The board is reportedly even considering a name change.
But no matter the name, the company is likely to come under further scrutiny.
Related: The Queen honored Harvey Weinstein. Will she take it back?
CNN's Jake Tapper tweeted the key questions Sunday night: "So the Miramax partners had NO idea this had been going on for decades? And Weinstein paid all those settlements out of his own personal $$?"
A tweet from Upworthy's Laurie Stark on the subject was shared thousands of times.
"Remember," Stark wrote, "The Weinstein Company didn't fire Harvey because they found out he was a sexual predator. They fired him because WE found out."
Will more Hollywood A-listers speak out now that Weinstein has been ousted? Many stars and entertainment business executives have so far been reluctant to speak on the record about the scandal.
And shows like "Saturday Night Live" were criticized for avoiding the story.
Late night TV lets loose on Harvey Weinstein
John Oliver, however, did address it on his show, "Last Week Tonight." He ridiculed Weinstein's explanations for his behavior and pointed out that "new stories are now coming out."
And on Monday, Meryl Streep said in a statement to HuffPost that the allegations were "disgraceful" and "inexcusable." She called the women who spoke out "heroes."
The rapid trajectory of the Weinstein scandal also shows how societal reactions to allegations of sexual harassment are changing.
Each case is unique, but there are common threads between this case and the harassment scandals that befell Fox News boss Roger Ailes, Fox News star Bill O'Reilly and comedian and actor Bill Cosby.
Television showrunner Ryan Murphy reflected on those changes at The New Yorker Festival last weekend.
"I see it every day -- how men in the business used to behave and now how quickly you are slapped to the ground if you try that in a corporate environment," Murphy said. "That's changed radically just in the last two years."
A version of this story first appeared in the "Reliable Sources" newsletter. Sign up for the newsletter here.