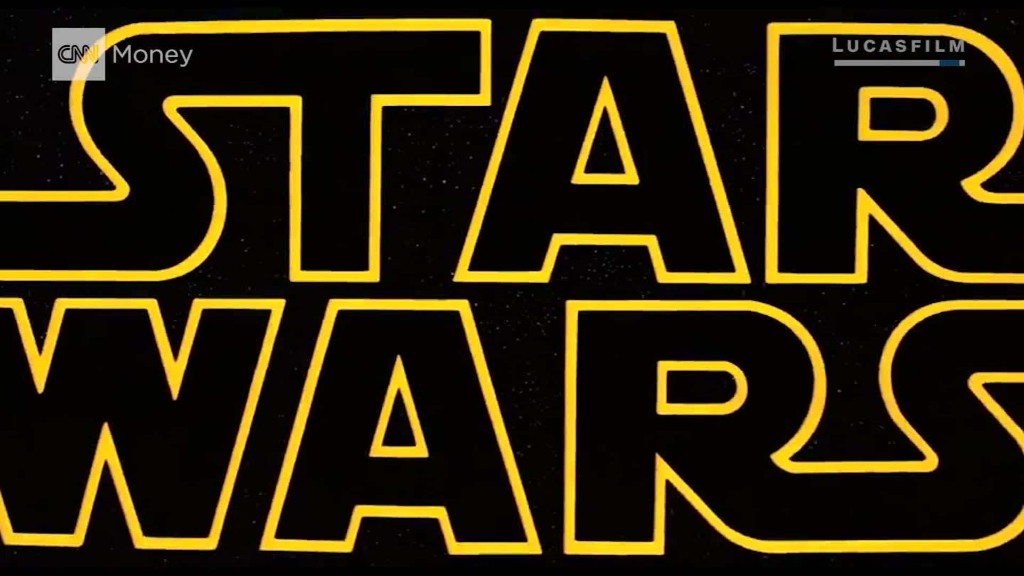 ESPN's "Monday Night Football" had bears, vikings and Jedi on Monday night.
The official trailer for "Star Wars: The Last Jedi" debuted during halftime of the Monday night match up between the Chicago Bears and Minnesota Vikings.
The new trailer gives us our latest look at the most anticipated film of the year, which brings us back to the galaxy far, far away.
It focused on the two new main characters of the series in Adam Driver's Kylo Ren and Daisy Ridley's Rey as well as old favorites like Mark Hamill's Luke Skywalker and Carrie Fisher's Princess Leia.
"I've seen this raw strength only once before. It didn't scare me enough then," Skywalker says as shots of Rey using the Force are shown. "It does now."
The trailer also includes shots of battles taking place on new planets and in space, and ends with the evil Ren seemingly reaching out his hand to Rey.
"I need someone to show me my place in all this," Rey says as the trailer closes.
The trailer garnered a big reaction on social media and racked up more than 300,000 views on YouTube in roughly 30 minutes.
Tickets to "Last Jedi" went on sale following the trailer's debut, leaving fans scrambling to nab a ticket to the film -- which opens on December 15.
Before the trailer's premiere, Disney released a new poster for the film. The print had a red hue and included characters like Rey wielding a blue lightsaber as well as a bearded Skywalker shrouded in a black hood in the center.
"Last Jedi" is the eighth episode in the "Star Wars" saga and is a direct sequel to the 2015 blockbuster, "Star Wars: The Force Awakens."
It stars Ridley, John Boyega and Hamill. It is also the last film role of Fisher, who died last year.
Disney acquired Lucasfilm and the "Star Wars" franchise from creator George Lucas in 2012 for $4 billion.
The company has already seen a windfall at the box office with "Force Awakens" bringing in more than $2 billion worldwide and "Rogue One: A Star Wars Story," the franchise's first spinoff, which made more than $1 billion.