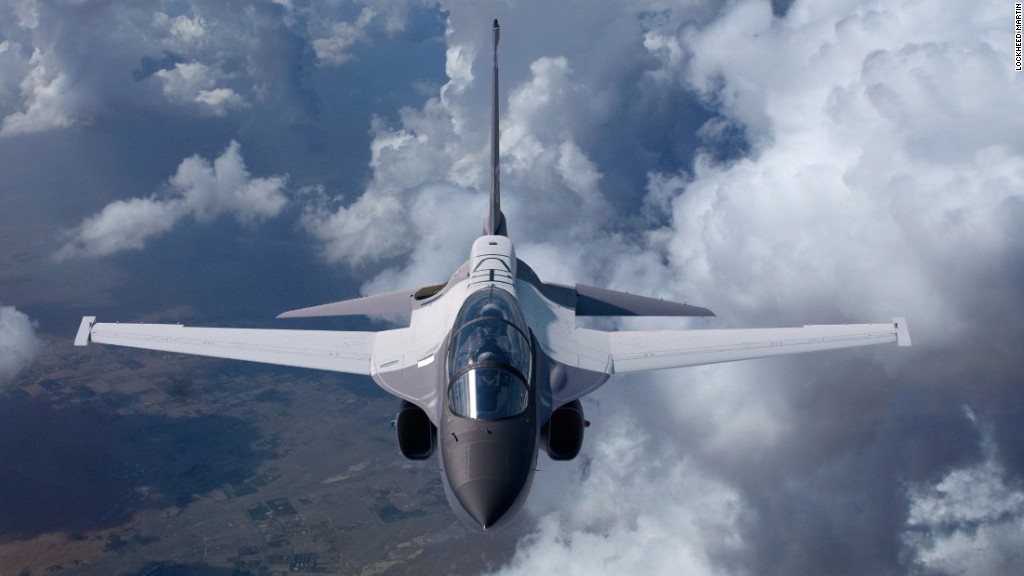 Defense contractor BAE Systems will slash nearly 2,000 jobs in Britain as it struggles to land big orders for its Eurofighter Typhoon fighter aircraft.
The company said Tuesday that up to 1,400 cuts would come from its aerospace division as production of the fighter jet slows. A total of 525 jobs will be lost across other BAE divisions.
"Sadly, what you see today has probably been inevitable for about 12 months," said Sandy Morris, an analyst at Jefferies.
BAE (BAESF) has produced more than 500 Eurofighter Typhoons. But major new orders for the multi-role fighter, which is produced in partnership with Airbus (EADSF) and the Italian defense firm Leonardo (FINMF), have not materialized.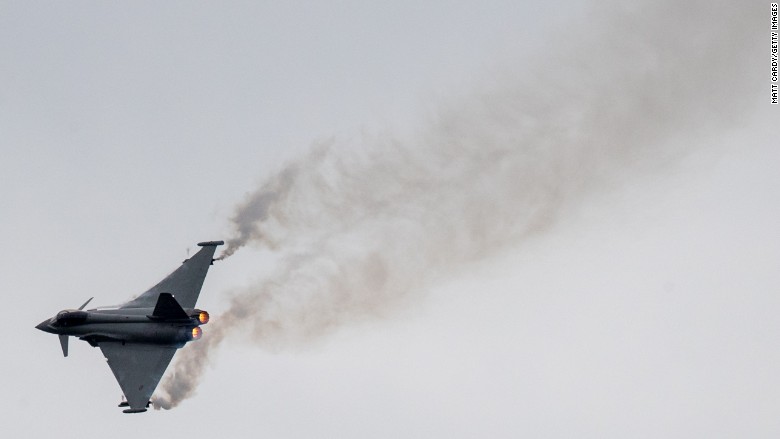 Qatar said in September that it wants to buy 24 Eurofighter Typhoons, but the agreement has not been finalized. A much larger potential deal that would send 48 of the aircraft to Saudi Arabia remains under discussion.
Charlotte Keyworth, an analyst at Berenberg Bank, said that BAE had pinned its hopes on the orders from Saudi Arabia and Qatar.
"No firm order has materialized," she said. "In the absence of [a new] export order, the backlog cannot sustain the existing production rates."
BAE said that finalizing the Qatar deal would help sustain remaining Typhoon production jobs. But Morris said an order from Saudi Arabia might not have the same benefit for British employees because Riyadh wants to train its own workers to complete the final assembly of the aircraft.
"It wants to do more things itself," Morris said of Saudi Arabia.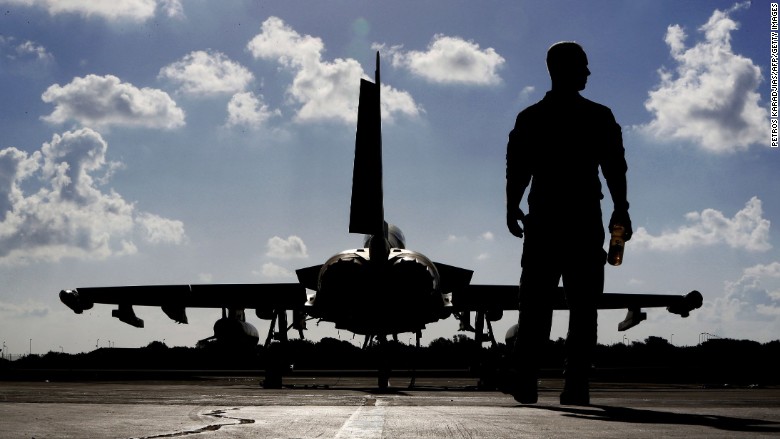 BAE's aerospace division makes up over half of the company's sales, with the Eurofighter Typhoon contributing roughly 17% of total revenue. The firm also designs and manufactures warships, submarines and tanks.
Eurofighter Typhoon production is shared across facilities in the U.K., Germany and Spain. BAE estimates the program supports over 100,000 jobs in 400 companies across Europe.