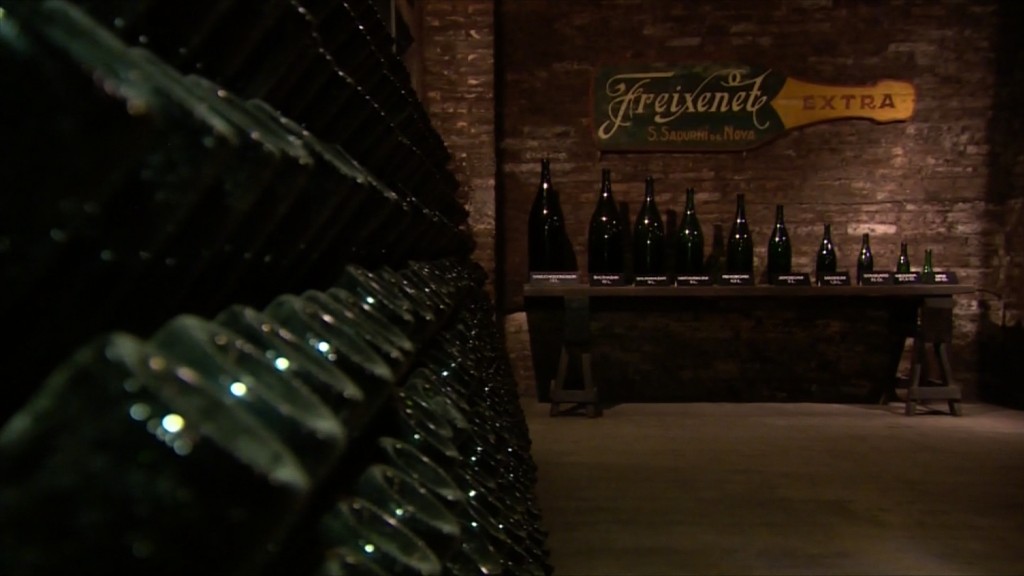 One of Spain's top business leaders warned Tuesday that independence for Catalonia would be "a disaster."
"If Catalonia declares independence... it will be out of the European Union and leaving the European Union for Catalonia is a disaster," said Jose Luis Bonet, president of Spain's Chamber of Commerce.
Bonet is also president of sparkling wine maker Freixenet, which is based in Catalonia, a wealthy region in northeastern Spain.
Catalonia is considering whether to break away from Spain following a chaotic, contested referendum on Oct. 1 where about 90% of voters said they wanted independence.
Catalan President Carles Puigdemont said later Tuesday that the region had "earned the right" to independence, but he stopped short of declaring an immediate split from Spain.
Puigdemont said the Catalan parliament should suspend a declaration of independence to allow dialogue with the Spanish government in Madrid.
Related: Catalonia's president puts off declaration of split from Spain
Businesses and investors are likely to welcome the de-escalation. Outside the EU, Catalonia would lose access to free trade with Spain and other member nations, a massive blow for a region that depends on exports.
A steady stream of companies have already announced they are switching their legal headquarters out of Catalonia and into other parts of Spain as a precautionary measure following the referendum.
Related: These banks and business are leaving Catalonia
Freixenet could yet follow them if Catalonia pushes ahead with independence, Bonet said.
"In the event there will be a declaration of independence, I will tell the board that my advice and my recommendation would be to change Freixenet's headquarters," he told CNN.
Freixenet, which has been operating in Catalonia for more than 100 years, sells 185 million bottles of wine and sparkling wine around the world each year. Germany is its biggest export market.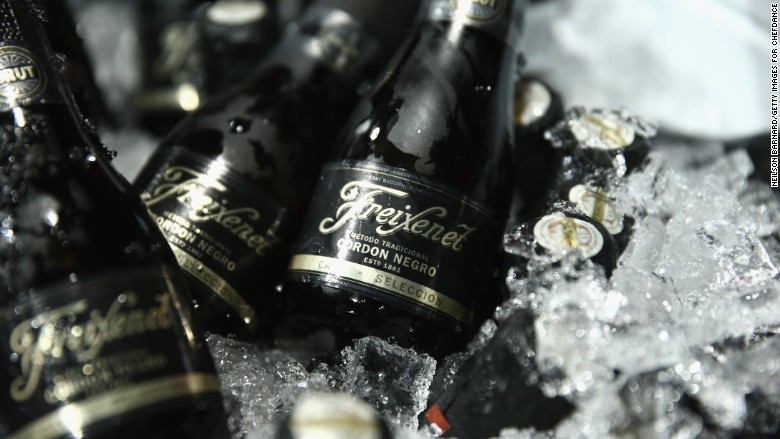 If Catalonia wins its independence, business leaders worry that the new state will have no formal trade agreements with other countries, creating a situation even more serious than Brexit, said Carsten Hesse, a European economist at Berenberg Bank.
The region -- with Barcelona as its capital -- is the most economically productive part of the country, accounting for nearly a fifth of Spain's economy and producing 25% of the country's exports. The region hosts 7,100 foreign companies including Volkswagen (VLKAY), Nissan (NSANF) and Cisco (CSCO).
Spain's third largest bank by market value, CaixaBank, and its smaller competitor, Banco Sabadell, said last week they were shifting their legal homes out of Catalonia, a move that would keep them in the EU if Spain breaks in two.
Banks based in the EU are covered by common regulations and safeguards that are designed to keep their business and customers safe in the event of financial problems.
Spain's national government, which opposes Catalan independence, made it easier for firms to relocate last week, passing a law that removes some of the red tape required to shift a company's legal home.
While the referendum results suggest many Catalans want to break away from Spain, the results aren't as clear cut as they appear. Voter turnout was just 43%, and many residents marched in the street this weekend to show they want to remain in Spain.
Experts warn that if Catalonia were to declare independence, Spanish Prime Minister Mariano Rajoy might react by imposing direct rule on Catalonia, withdrawing its limited rights to autonomy.
This could result in more protests, violent clashes and labor unrest, and drag down the entire Spanish economy -- the fourth biggest in the eurozone.
Catalonia's regional government has said it will do everything possible to prevent damage to the economy. Local officials have formed a committee to help reassure companies unnerved by the prospect of a break from Spain.
-- Isa Soares and Vasco Cotovio contributed reporting.