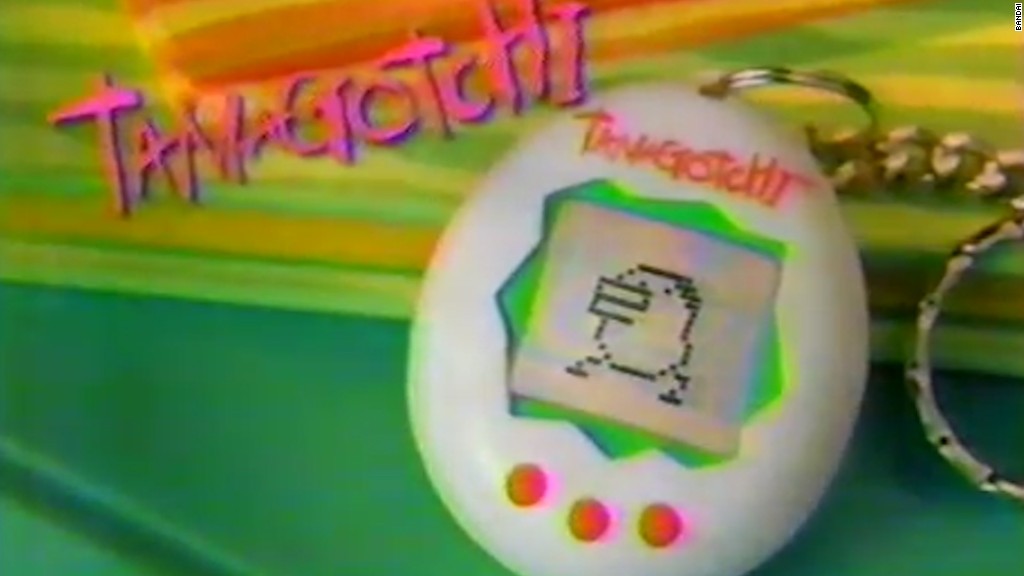 Tamagotchi is the latest toy from the 90s poised for a mini-sized comeback.
Bandai America, its parent company, announced on Tuesday it will launch a smaller version of its iconic digital pocket pet.
Its arrival coincides with the 20th anniversary of Tamagotchi in the U.S., which launched in 1997.
Just as it did back when, the egg-shaped gadget simulates having a real pet. It goes through different life stages, such as hatching from an egg, and demands attention, like asking to be fed or played with. It dies a few days later.
The mini Tamagotchi, available for pre-orders now, goes on sale November 5 for $14.99 each.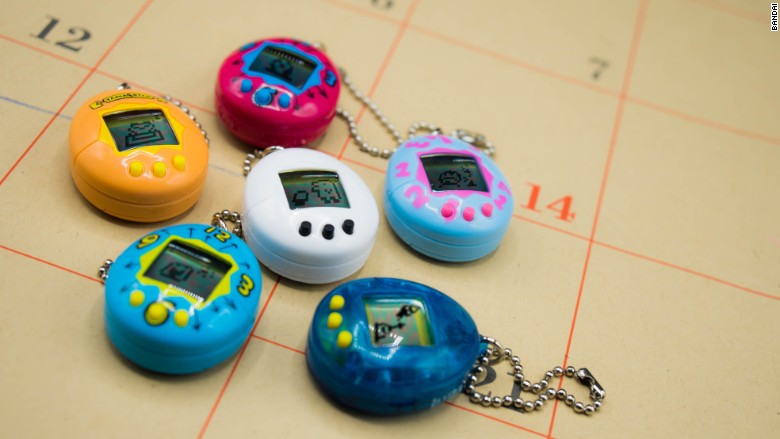 Related: 11 hottest toys for this holiday season
Earlier this year, Bandai released a limited number of the anniversary edition Tamagotchi in Japan.
The U.S. version of the toy includes six different shell designs, as well as six characters. The packaging design is the same as the original.
Since its initial debut, the company said it's sold over 82 million Tamagotchis globally.
Related: Nintendo's mini-sized classic console is coming back in 2018
This isn't the first time Bandai has revived the toy. In 2014, it launched Tamagochi Friends, a spinoff toy lets users raise a virtual baby into an adult rather than a pet. Meanwhile, the company released a Tamagotchi app for the Apple Watch in 2015.
Nostalgia packaged in tiny form is in these days. Nintendo has launched miniature-sized consoles like the NES Classic Edition and the Super NES Classic Edition -- both feature the same look and feel of the original systems in smaller, more portable bodies. The NES Classic Edition sold out and was a hot item during the holiday season last year.