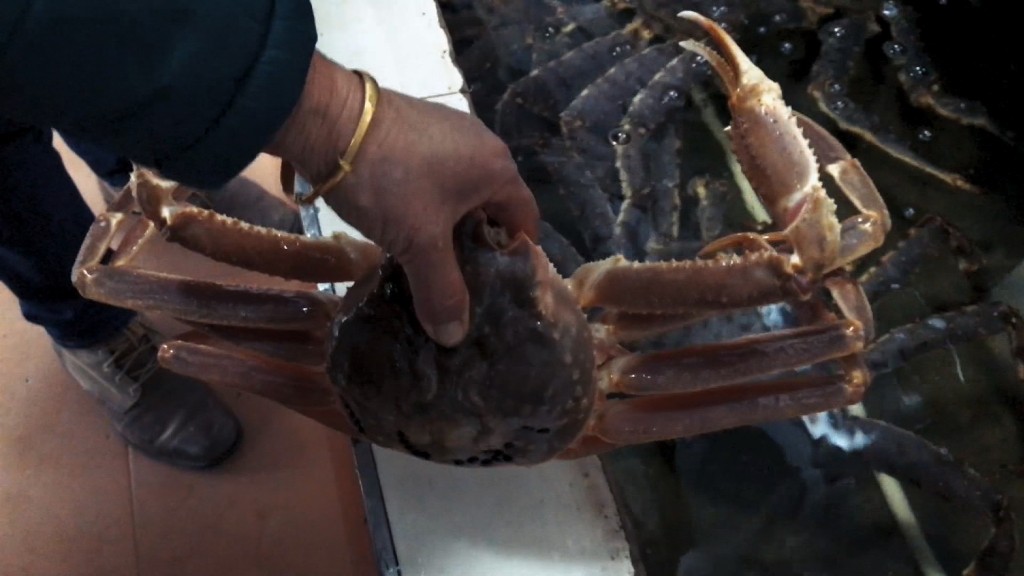 President Trump complains that China isn't doing enough to squeeze Kim Jong Un's regime over its nuclear weapons program.
"North Korea is a rogue nation which has become a great threat and embarrassment to China, which is trying to help but with little success," he tweeted last month. He returned to the theme Monday, tweeting that American policy hasn't worked.
The U.S. president wants China to use its position as North Korea's main trading partner to force Kim to change his behavior. To find out what's frustrating Trump, CNN traveled to China's border with North Korea.
The city of Hunchun lies not far from the place where the borders of North Korea, China and Russia meet. The region is a mix of cultures with one main industry in common: seafood.
Crabs, clams and other catches from North Korea have been bought and sold here for years, primarily by Chinese traders. Then, on August 15, China said it was implementing a U.N. ban on imports of seafood and several other major North Korean goods.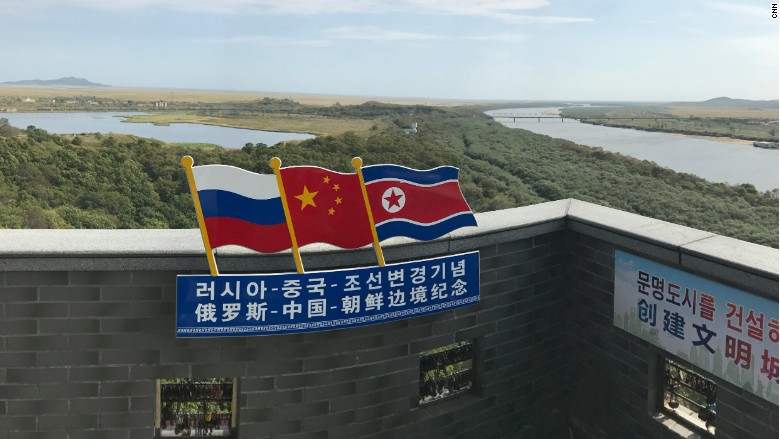 'Those big hairy crabs are from North Korea'
North Korea was raking in roughly $300 million a year from seafood exports, according to the U.S., with China buying most of it. The Trump administration said the trade helped finance Pyongyang's nuclear weapons.
The ban in August hit hard in places like Hunchun. Large seafood processing centers closed, businesses suffered and some traders staged small protests, local residents said.
But North Korean seafood is still not hard to find, probably because it's the main source of income.
Related: Did China just break its promise not to buy North Korean coal?
North Korean crabs were abundant at markets CNN visited in Hunchun in late September. In shop after shop, owners showed us North Korean crab and told us how they got it.
"These were smuggled from North Korea from last night," said an elderly woman as she happily pulled a crab from a cold tank. At 180 yuan per kilo (about $12 per pound), "it's a bit more expensive now than it used to be," she acknowledged.
Two doors down, it was a similar scene. "Those big hairy crabs are from North Korea," the shopkeeper said. "They came in about four days ago."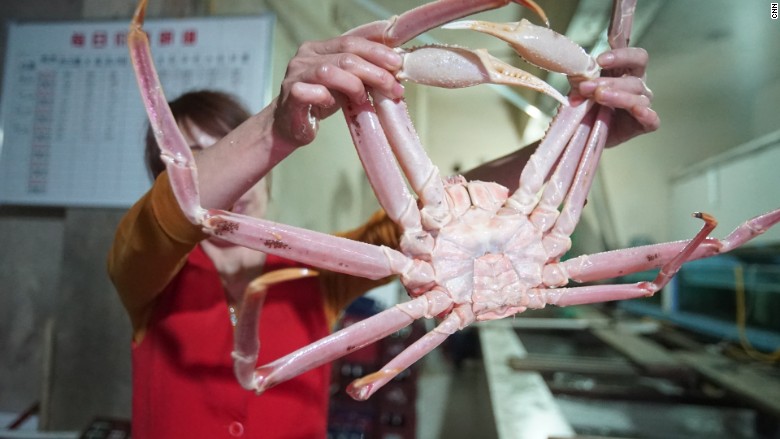 Another store owner explained that people them put them in a plastic bag in North Korea and "float them over" the Tumen River, which forms part of the border between the two countries. "Both sides are coordinated," she said. "We're not worried about how they get them."
A 10-minute drive from the market is a seafood restaurant advertising freshly caught crab. A friendly waitress took us to the back and pointed out the North Korean crab. Pick out the one you want, she said, and we'll cook it up for you immediately. (CNN is not identifying individuals in Hunchun to protect their safety.)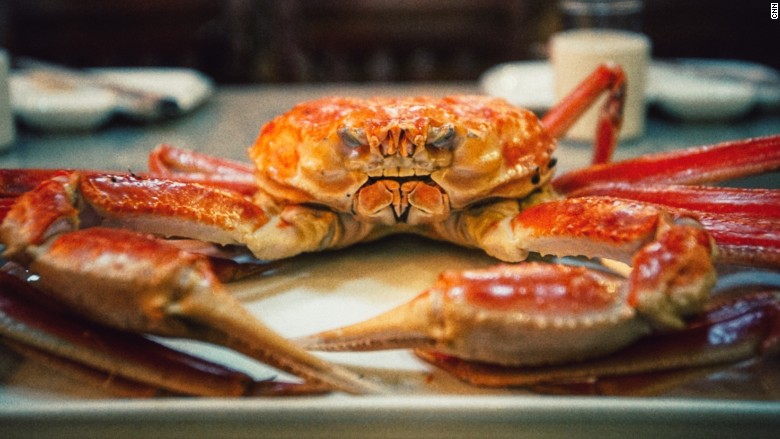 How do you sanction smugglers?
It's unclear how much North Korean seafood is still being exported to China, especially now that U.N. sanctions appear to have driven more of the trade into a well established black market.
"North Korea was already smuggling a lot of its seafood out of the country even before the ban," said Justin Hastings, a professor at the University of Sydney who studies North Korean trade.
The industry highlights the difficulties of effectively enforcing some of the U.N. measures aimed at pressuring the North Korean economy.
"A lot of North Korean seafood was already sold as Chinese," Hastings said. "And there is no way to tell the actual origin of seafood."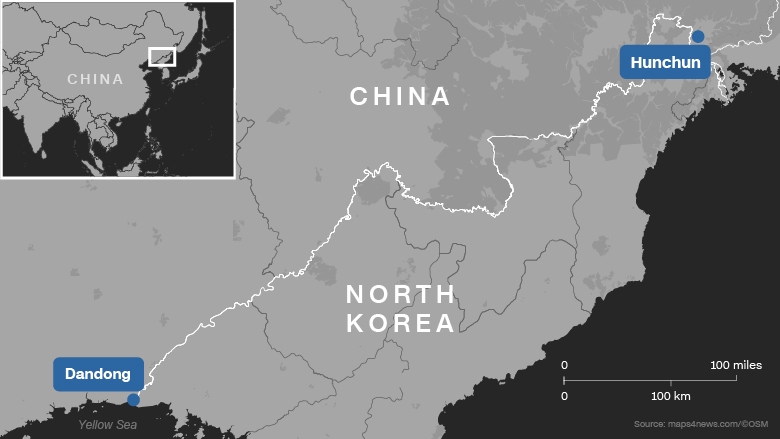 Related: North Korean workers in Russia fear sanctions will send them home
The Chinese government didn't respond to questions about the sale of North Korean seafood in Hunchun.
North Korea has earned hundreds of millions of dollars by selling other banned goods this year.
A U.N. panel of experts estimated last month that the country managed to export at least $270 million of sanctioned commodities like copper and silver between February and August.
"Lax enforcement of the sanctions regime coupled with the country's evolving evasion techniques are undermining the goals of the (U.N.) resolutions," the experts' report said.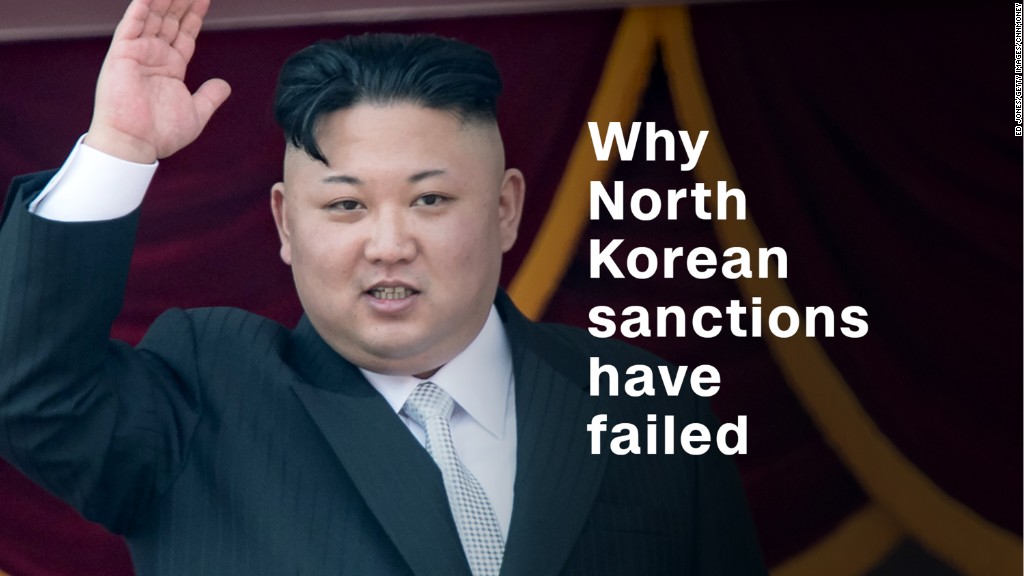 'China sees the point of sanctions differently'
It's not just North Korea's ongoing ability to sell restricted goods that's frustrating the Trump administration -- Kim's regime is also still getting vital supplies from China.
That can be seen in Dandong, a major trading hub farther south along the border from Hunchun. It's the economic epicenter of the China-North Korea relationship.
Related: Secret State: A journey into the heart of North Korea
Trucks rumble across a bridge leading to North Korea, carrying goods such as food, fuel, building equipment, plastics and even solar panels. The Trump administration wants that trade severely curtailed, if not ended.
"China sees the point of sanctions differently," Hastings said.
Related: What comes after Trump's 'final warning' to China on North Korea trade
Rather than measures that have to be rigorously enforced indefinitely, Chinese leaders see them as temporary moves for "signaling to North Korea that they're not happy," he said.
Last month, the U.S. tried to get China and Russia to cut off the supply of oil to North Korea, but had to settle for a reduction.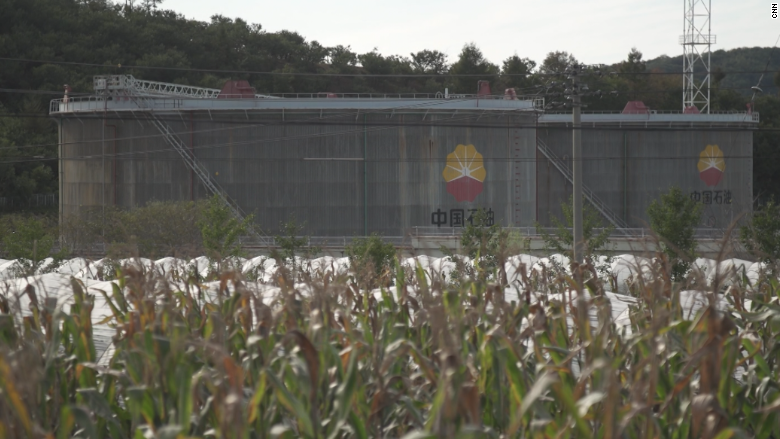 China says cutting off that oil would lead to a humanitarian crisis in North Korea, hurting ordinary people's ability to stay warm during the brutally cold winters. And experts believe the North Korean military would be able to use stockpiles to cope with a major drop in supplies.
Fear of collapse
It's unfair to say, however, that China isn't doing more. Analysts generally agree that Beijing has signed on to the toughest sanctions ever against North Korea, measures that could cut billions of dollars of trade.
But China has made clear it won't take steps that it believes could lead to the collapse of the North Korean regime. Total exports from China to North Korea are up 25% so far this year.
And North Korean crabs are still being sold on its streets.
-- Serena Dong and Jethro Mullen contributed to this report.