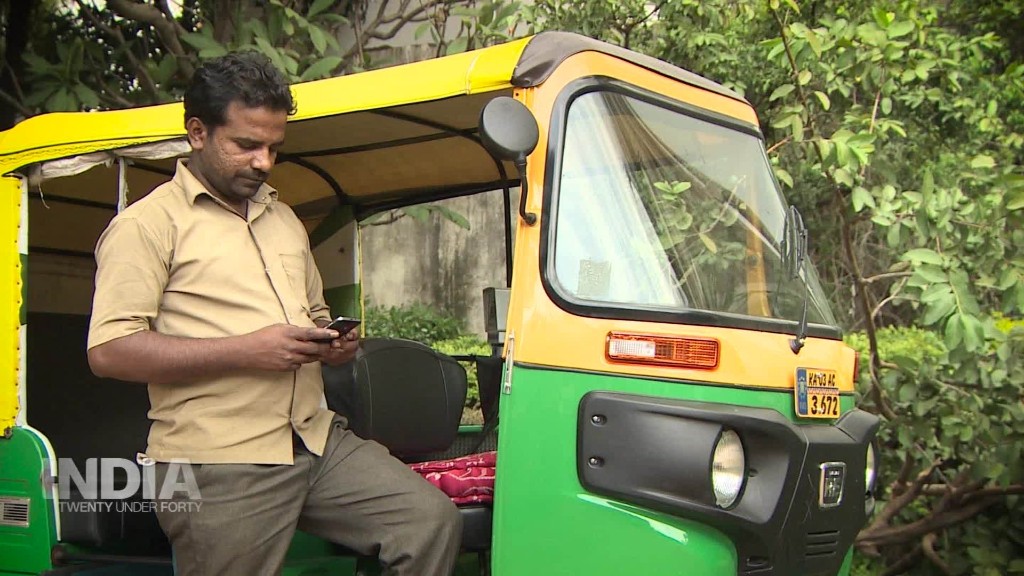 Uber's big Indian rival just got a fresh influx of cash from one of China's biggest tech firms.
Ola announced Wednesday that it had raised $1.1 billion in its latest funding round, led by Chinese internet giant Tencent, along with Japan's SoftBank and new U.S.-based investors. Softbank is already one of Ola's major investors.
The Bangalore-based ride-hailing company said it is also in "advanced talks with other investors" to raise an additional $1 billion -- taking the overall investment to more than $2 billion.
Ola plans to pour the money into new technologies including artificial intelligence and machine learning, an area with which Tencent is all too familiar.
"Our ambition is to build a globally competitive and futuristic transportation system in India," Ola CEO Bhavish Aggarwal said in a statement.
The new investment comes as Ola's top competitor, Uber, continues to face challenges around the world. Among them, the San Francisco-based firm and its new CEO Dara Khosrowshahi are fighting to continue operating in London -- one of Uber's biggest markets -- while also going up against Google's Waymo in court over allegedly stolen self-driving car technology.
Uber and Ola have been locked in a battle for India's ride-hailing market for several years, one that Ola has been winning thus far. The Indian firm currently has operations in 110 Indian cities, compared to Uber's 29 cities.