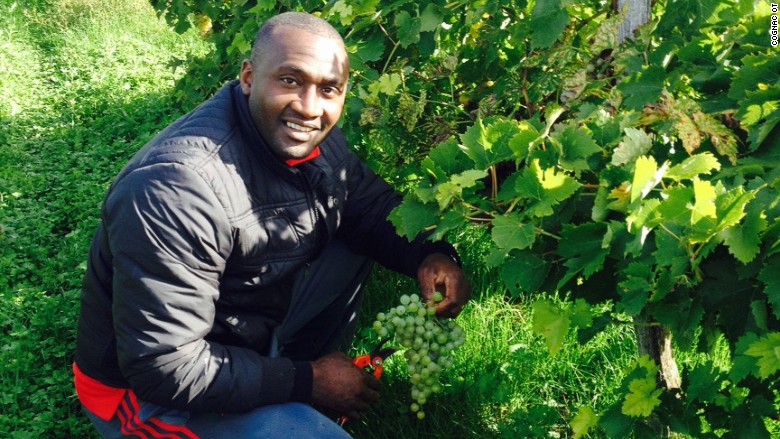 When professional footballers retire, some go into coaching while others become TV analysts. Not many produce their own Cognac.
Olivier Tebily spent years on the international football circuit, including a lengthy stint in the English Premier League. The defender also played for his home nation of Ivory Coast.
The retired footballer, 41, now spends his days tending vineyards in western France, turning grapes into Cognac.
Tebily was a toddler when his family moved from Ivory Coast to France. It was there, as a teenager, that he was first introduced to life on a vineyard.
But what started as a summer job for a young man in search of pocket change would turn into a passion -- and a business.
When Tebily signed his first professional contract at the age of 18, one of his first purchases was a few hectares of vineyards.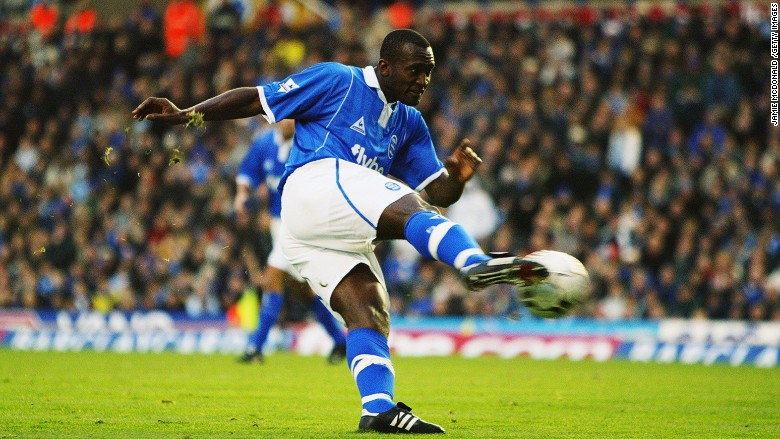 His family tended the vines during a football career with stops at clubs in France, Scotland, England and Canada. A highlight was representing Ivory Coast at the the Africa Cup of Nations.
Related: Sofia Vergara is the best-paid actress on TV -- and a business maven
When it was time to retire from the sport, Tebily knew where he wanted to be: Back among the vines.
"The day I decided to stop my career I stopped completely and I switched professions," said Tebily. "I made the choice to stop football and resume my wine making."
Cognac is a special spirit. Renowned for its richness, the brandy can only be made from white grapes in the Cognac region of France. Popular brands include Hennessy and Courvoisier.
Tebily said it was hard to get started in the insular business, which produces annual exports worth $3.5 billion.
"For me to enter a world of viticulture ... shocked a lot of winemakers, because the vineyards are usually transferred from father to son," he said.
Related: This app helps regular folks make sense of wine
Tebily was able to expand his acreage when a Cognac producer who was nearing retirement took a liking to the former footballer and agreed to sell his vineyards.
"He preferred to let an African achieve his dream," said Tebily. "It gave him satisfaction to do the opposite of what everybody expected."
The 22 hectares that Tebily now owns yield roughly 11,000 bottles of Cognac a year. He sells part of the haul to a larger producer, while the rest is sold under his own label, Cognac OT.
The label has four varieties that sell for between $37 and $305. The cheapest is aged for a minimum of two years, while the premier "Tres Vieux" offering matures for over 25 years.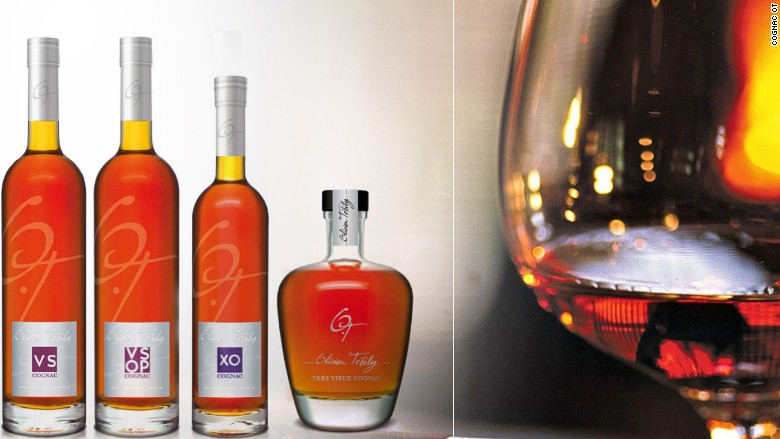 Tebily said he hopes his career change will serve as an inspiration to others.
"I realized that everybody is capable of doing something completely different than they did before," he said. "For an ex-player to do something else is very encouraging, it's very gratifying."