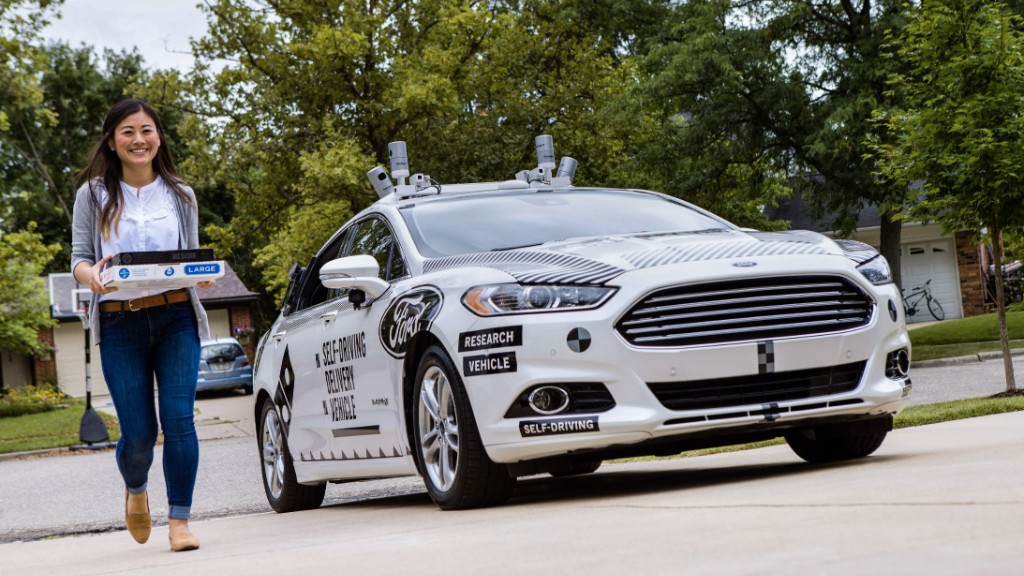 In the future, the trucks from mail delivery giant Deutsche Post DHL may autonomously follow its delivery persons as they walk down streets to make deliveries.
The company, which employees more than 500,000 across 220 countries, said it will begin testing self-driving delivery trucks in the second half of 2018.
To get a fleet up and running, DHL said it will equip some of its existing electric delivery trucks with new self-driving equipment from tech company NVIDIA and the automotive supplier ZF.
Deutsche Post DHL hasn't revealed how many vehicles will be used -- or where the tests will take place -- but said the move is expected to make its delivery service more efficient.
The experiment will feature self-driving delivery trucks that follow a delivery person en route to deliver packages. The person wouldn't need to get back into the truck between dropping off packages; they'd need to remove packages from the rear of the truck.
The company has not revealed how the truck will identify and accurately follow its delivery people. Perhaps one option could include a delivery person carrying a sensor in their pocket that transmits their location to the vehicle. Another potential option: training a vehicle's cameras to identify a delivery person's appearance and follow them.
Deutsche Post DHL will also test whether autonomous vehicles can be used to exchange containers in parcel centers.
The announcement is the latest reminder of the intense interest surrounding the autonomous vehicles industry. Intel has forecasted self-driving technology will trigger a $7 trillion market by 2050.
The rapid gains in computing power is fueling the market. For example, Deutsche Post DHL partner NVIDIA now has a new and more advanced supercomputer that runs a self-driving software program for autonomous vehicles. The brand's technology is widely used among companies developing self-driving services.
Amid concern that autonomous technology replacing human drivers, DHL said there will be be roles for its workforce.
Related: How free self-driving car rides could change everything
Many competitors are circling 2020 as a year to broadly deploy these technologies to the public. But experts say it may be a decade before such technology is mainstream.
But companies already have a head start: Uber is offering self-driving rides in Pittsburgh and Waymo, the self-driving arm of Google's parent company, has a current ride service in Phoenix.
In addition to self-driving technology, DHL rival UPS has also tested drone delivery from atop some of its trucks. Meanwhile, Amazon has spent years developing a drone delivery program and completed its first delivery in Britain last year.