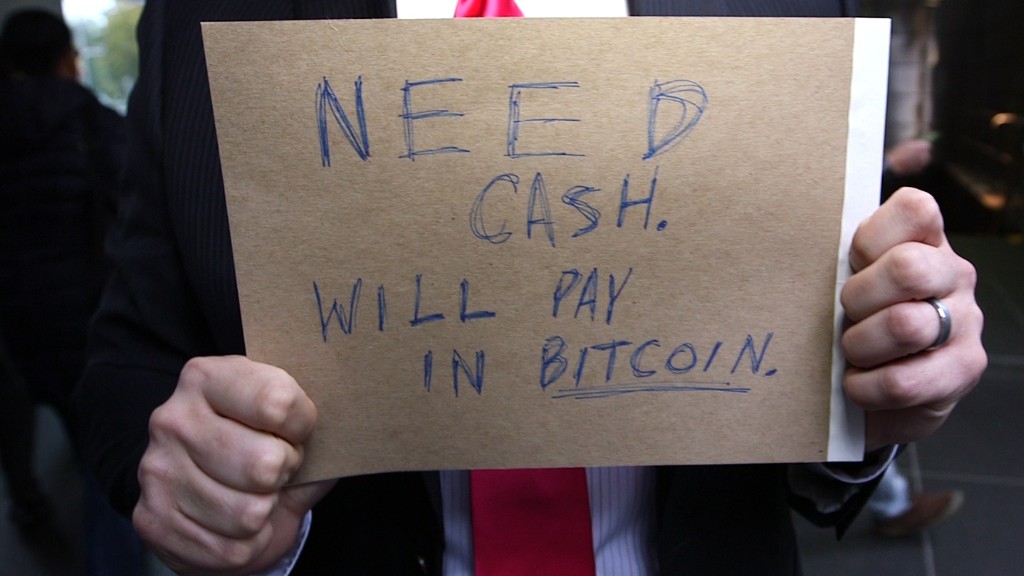 Believe it or not, a single bitcoin is now worth over $5,000.
The alternative currency spiked more than 8% on Thursday, surging above the $5,000 barrier. It traded as high as $5,188.
The virtual currency has been on a very real tear, gaining 70% over just the past month. A year ago it was trading at less than $650.
While the currency's moves are often inscrutable, analysts have floated a few theories to explain its meteoric rise.
The first is speculation that trading of the currency could soon resume in China following a crackdown on domestic exchanges.
Related: Jamie Dimon calls bitcoin a 'fraud'
A second theory is that investor confidence was boosted when Bitcoin (XBT) successfully split into two earlier this year, resulting in the creation of a cheaper offshoot called Bitcoin Cash.
Bitcoin buyers may also have taken heart from reports that Goldman Sachs (GS) was looking at how it might trade the currency. Goldman CEO Lloyd Blankfein, however, says that no final decision has been made.
Not every big bank is as keen. In September, JPMorgan Chase (JPM) CEO Jamie Dimon described Bitcoin as a "fraud" and said he would fire anyone at the bank that traded it "in a second."
Dimon struck a more neutral tone in an earnings call on Thursday, saying that he's not going to talk about bitcoin anymore because there are more important things to discuss.
Dimon and CFO Marianne Lake stressed that the bank will do more in digital payments, however.
-- Paul R. La Monica contributed reporting.