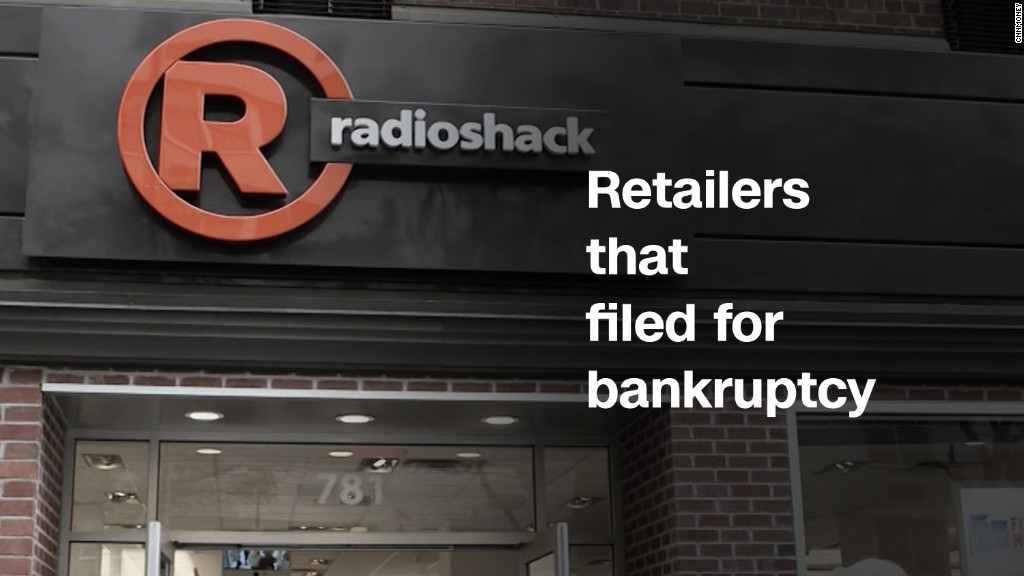 And Jill came tumbling after. J.Jill, that is.
Shares of women's apparel retailer J.Jill (JILL)plunged 50% Thursday after the company warned that sales would flag. The company said stores open at least a year may fall between 3% and 5% in the third quarter, and earnings would miss forecasts.
J.Jill, which just went public earlier this year, is now trading at $5 a share -- nearly two-thirds below its initial public offering price of $13.
The company's CEO, Paula Bennett, blamed "product and marketing" issues in a press release but did not elaborate.
An even bigger concern? J.Jill said the weakness was felt at both its brick and mortar retail outlets as well as its so-called "direct" channel -- i.e. online and catalog sales.
But J.Jill is not the only clothing retailer that's hurting.
Shares of women's apparel companies Chico's FAS (CHS) and Express (EXPR) both fell Thursday along with J.Jill.
And big department store chains Macy's (M), Kohl's (KSS), JCPenney (JCP), Sears (SHLD) and Nordstrom (JWN) have all fallen sharply this year.
Related: Coach changes corporate name to...Tapestry?
Nordstrom has been trying to find a buyer. The stock nosedived last week following reports that talks to take the company private have hit a snag.
The entire industry has been rocked by increased competition from Amazon (AMZN), which has launched its own private label apparel brand, and Walmart (WMT), which has been busy scooping up online clothing upstarts ModCloth, Bonobos, Moosejaw and Shoebuy.
There's also growing competition from so-called fast fashion chains like Zara, Forever 21, Topshop and H&M -- although even that segment of the retail industry is starting to struggle a bit.
But it's clear that it's getting a lot harder for smaller retailers like J.Jill to stand out in the increasingly crowded clothing store landscape -- both at the mall and on your phone.