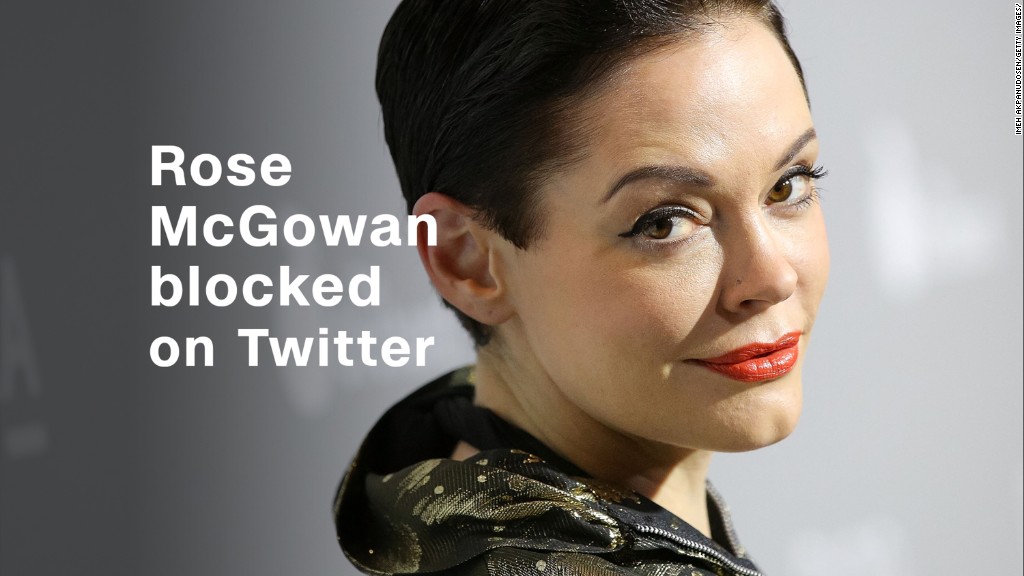 Actress Rose McGowan publicly accused mega-producer Harvey Weinstein of rape on Thursday.
She made the accusation via Twitter, adding her name to a growing list of women who have accused Weinstein of wrongdoing in news stories published over the past week.
She is the fourth woman to level a rape accusation against Weinstein. The New Yorker previously reported on three other rape allegations -- lodged by "former aspiring actress" Lucia Evans, Italian actress Asia Argento and one anonymous source.
When reached for comment on Thursday, a spokeswoman for the disgraced movie mogul said, "Any allegations of non-consensual sex are unequivocally denied by Mr. Weinstein."
The spokeswoman said Weinstein is seeking help from therapists.
Weinstein was fired from his movie and TV studio The Weinstein Co. on Sunday. Right now the company is is paralyzed.
Employees are talking about resigning and comparing the company to the Titanic. But Harvey's brother Bob Weinstein on Friday denied a report that he is exploring a sale or shutdown of the firm.
McGowan's posts on Thursday were directed at Amazon (AMZN) CEO Jeff Bezos. She claimed that she told the head of Amazon Studios, Roy Price, about the incident.
"@jeffbezos I told the head of your studio that HW raped me," she wrote, using Weinstein's initials. "Over & over I said it. He said it hadn't been proven. I said I was the proof."
Separately, Price was put on a leave of absence Thursday following a report that the executive made obscene comments to a TV producer.
He has made no public comment about that allegation or about McGowan's tweets.
In several other tweets, McGowan went on to say that she "begged" Amazon Studios to take action and accused the outfit of winning a "dirty Oscar." It's unclear what movie McGowan is referring to.
"I love @amazon but there is rot in Hollywood," she wrote in one tweet. "@jeffbezos Be the change you want to see in the world. Stand with truth."
Much about McGowan's tweets and her relationship with Amazon Studios remain unclear. Amazon did not respond to multiple requests for comment from CNNMoney. A representative for McGowan said she was not available for an interview and could not immediately respond to a series of questions.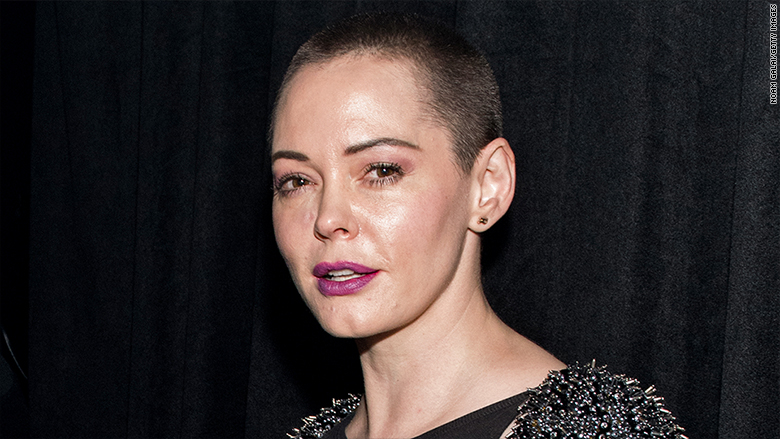 Amazon and The Weinstein Co. are partners on two forthcoming streaming TV series. Earlier this week, in light of the scandal, Amazon said "we are reviewing our options for the projects we have with The Weinstein Company."
McGowan's name has come up in connection with Weinstein before.
Over the past year, McGowan has publicly discussed an incident in which a high-powered movie producer raped her. Some observers thought she was talking about Weinstein, but she never said so explicitly.
Last week, the New York Times reported why. According to The Times, McGowan accepted a $100,000 settlement from Weinstein after an incident in 1997. The Times said the document included language that the settlement did not constitute an admission of guilt on Weinstein's part.
Settlements are sometimes used to keep recipients quiet.
But McGowan has sought to be heard. She granted an interview to Ronan Farrow earlier this year, according to two people with direct knowledge of the matter.
Farrow was investigating Weinstein for NBC. In an on-the-record, on-camera interview, McGowan repeatedly said Weinstein raped her, the sources said.
The interview was supposed to be part of a broader expose. Months later, while Farrow was still doing more reporting, McGowan reached out and asked him to remove her accusation from his story, the sources.
NBC decided not to broadcast the story, so Farrow took his story to The New Yorker. He recounted McGowan's plea to exclude her in the story -- without naming her -- as an example of the legal pressure that Weinstein's accusers sometimes endure.
"I'm so sorry," she said, Farrow wrote in the New Yorker. "The legal angle is coming at me and I have no recourse."
Despite the 1997 settlement, McGowan has been active on social media over the past week, offering encouragement to the women who have come forward with accusations against Weinstein. McGowan was briefly blocked from the platform on Thursday. Twitter said she violated its terms of service by posting a private phone number.