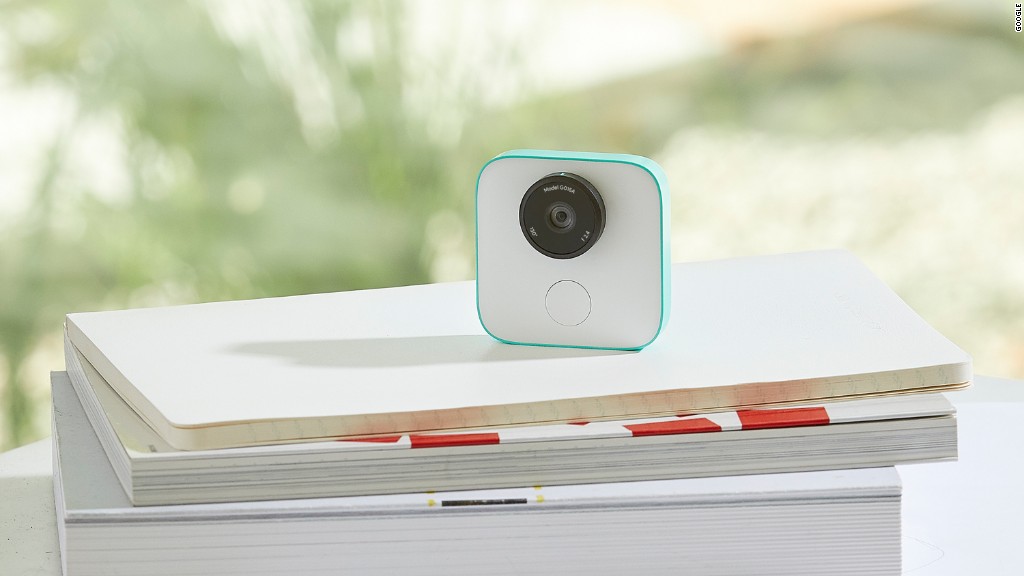 Google is pledging $1 billion to change the future of work.
The company has committed to donating the funds over the next five through grants to organizations that focus on job training and opportunities. The $1 billion will be given out as grants to non-profits around the world specializing in addressing the education and technology gaps. It's the largest single commitment Google has made.
It is also launching a new program called "Grow with Google" aimed specifically at giving people in the U.S. access to free job training.
As part of the initiative, Google is making its largest single donation to date: $10 million to Goodwill for digital skills trainings in the U.S.
"We recognize that there are large gaps in opportunity across the U.S.," said Sundar Pichai on Thursday at an event in Pittsburgh announcing the initiative. "These are tough gaps. For instance, the nature of work is fundamentally changing. And that is shifting the link between education, training and opportunity."
Technology companies play a big role in the changing job landscape. According to CB Insights, at least 10 million jobs in the U.S. could be taken over by automation over the next decade. Meanwhile, World Economic Forum estimates about one third of jobs will require skills that aren't currently mainstream by 2020.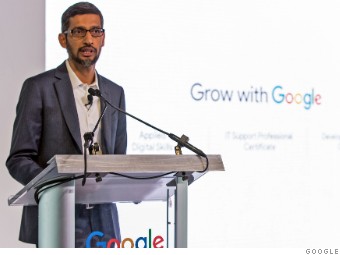 Pichar cited an Economist survey that says fewer than half of students ages 18 to 25 believe their education will not give them the right skills for the current workforce.
"We're seeing how hard educational gaps can be overcome," said Pichai. "Technology alone isn't enough, and even with tech, some schools are struggling."
Related: Google is getting into the job listing business
A new website, google.com/grow, will offer free online training for computer basics, such as creating a spreadsheet, and IT positions. There will also be programs that teach people to code and give the opportunity to earn "nanodegress" and certificates in subjects like IT or G Suite. It will also scholarships.
Google is teaming up with online education companies Coursera and Udacity on trainings.
Pichai says Google employees will donate a million volunteer hours to Grow with Google programs.
The $10 million grant to Goodwill will fund trainings at 156 Goodwill locations across the U.S. They plan to reach 1.2 million people over the next three years. Pichai said they chose Goodwill because of its reach — over 80% of American's live within 10 miles of a Goodwill.
Though it has a long history of philanthropy, Google could also use a bit of positive press this year. In August, a Google employee wrote a memo promoting gender stereotypes. It triggered clashes inside and outside the company over culture and diversity.
For the past 12 years, Google has dedicated 1% of its profits to investing in nonprofits that address these issues. In May, it announced a new job search feature to help people find positions. It also donated $7 million to a program in July that offers tech training and tools to teachers in underserved schools.