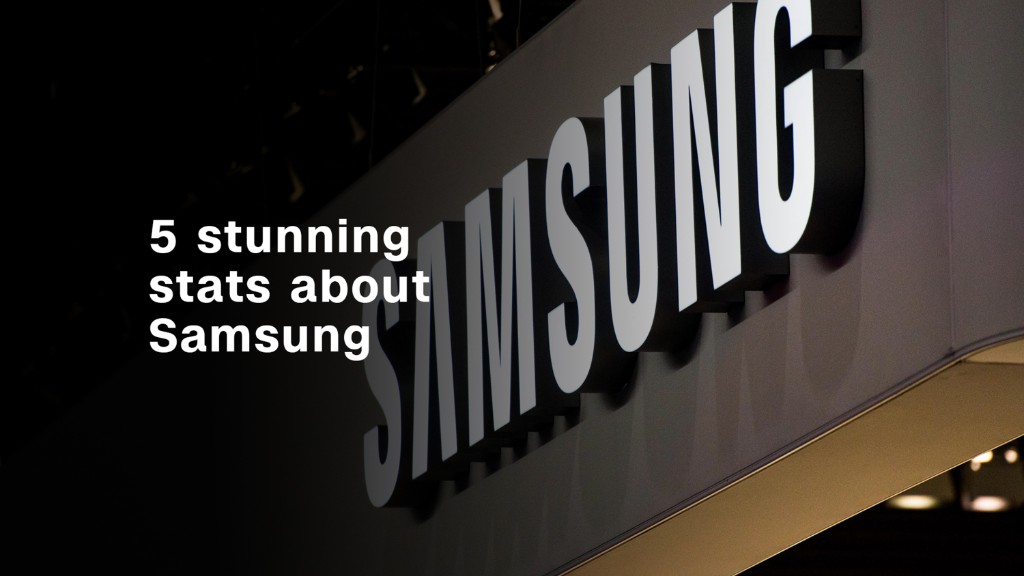 It's a day of contrasts for Samsung.
The company forecast bumper quarterly earnings on Friday, putting it on track to post a record operating profit for the period. But it also announced the resignation of a key executive, Kwon Oh-hyu.
Samsung (SSNLF) expects sales in the three months ended September 30 to hit 62 trillion won ($54.9 billion). Quarterly profits are forecast at 14.5 trillion won ($12.8 billion), an increase of nearly 300% over the previous year.
The positive outlook was dampened by news of Kwon's departure. A veteran of the embattled firm, Kwon had been serving as one of three co-CEOs at crown jewel Samsung Electronics.
"As we are confronted with unprecedented crisis inside out, I believe that time has now come for the company (to) start anew," he said in a statement.
The resignation caps a tumultuous period for the South Korean conglomerate that included the jailing of de facto leader Lee Jae-yong. Lee was found guilty of bribery and other corruption charges in August.
Samsung is also trying to repair its relationship with the public after the embarrassing fire-prone Note 7 fiasco. Recalling the phones cost the company more than $5 billion.
Related: Samsung's Galaxy Note 8 aims to rebuild consumer trust
Kwon, who has also served on the board of Samsung Electronics, had overseen the firm's booming memory chips business.
A strong performance by the division, which supplies chips for rival phone makers like Apple (AAPL), helped power the companies improved profits. Both Samsung and Apple recently released new flagship smartphones.
Kwon will leave the company in March, when his term as chairman of Samsung Electronics ends.
Related: Samsung chief gets 5-year prison term for corruption
SK Kim, an analyst with Daiwa Capital Markets, said that Kwon's departure is unusual because when Samsung announces management changes, they typically take effect immediately.
But the executive's resignation was expected.
"He's been working for the position for long time, it's natural transition," Kim said.