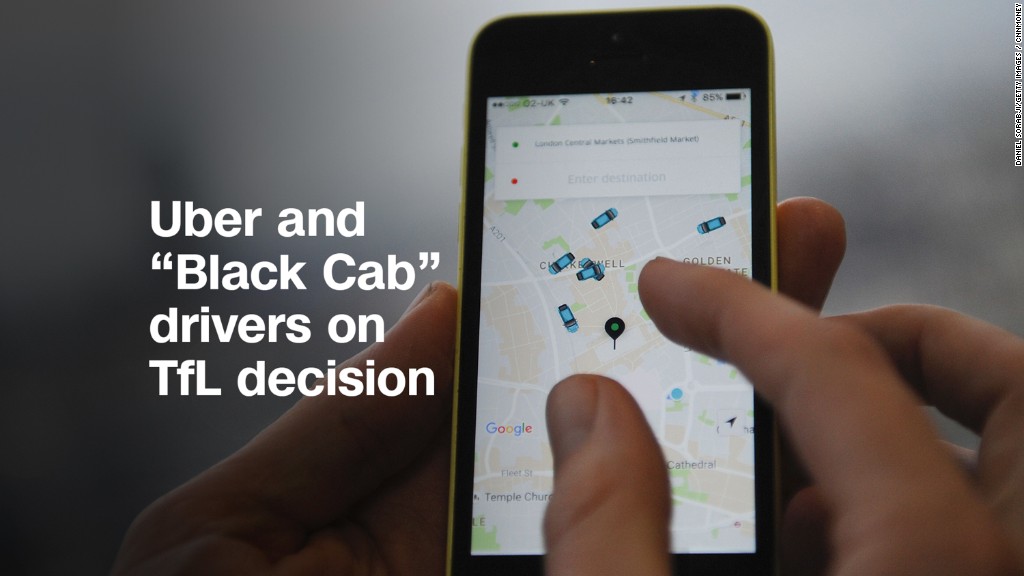 Uber isn't pulling out of Quebec just yet.
The ride-hailing giant on Friday said it will continue to operate in the Canadian province for now. The company previously said it would exit Quebec on Saturday unless new regulations were changed.
But the appointment of a new transport minister could give Uber a new opportunity to negotiate with the Quebec government.
Related: Uber appeals London decision to pull its license
"With the recent appointment of Minister André Fortin at the Ministry of Transport, we recognize that there is an opportunity to establish a constructive dialogue aimed at finding a lasting solution for riders and drivers in Quebec," Jean-Nicolas Guillemette, Uber's General Manager in Quebec, said in a statement to CNN Tech.
The company has been operating in the province during the past year under a government pilot project. Quebec renewed the project for another year with stricter requirements. For example, the province wants drivers to complete 35 hours of training, which Uber said was not feasible for many of its drivers who work part time and have other jobs.
Related: Uber and Lyft are creating a traffic problem for big cities
However, the new training requirements will not be initiated for a few months.
"We are committed to working with the government over this period. In the meantime, we will continue to serve Quebecers," Guillemette said.
Quebec's transport ministry did not immediately respond to a request for comment.
The announcement comes as Uber is appealing London's decision to pull its license. London's transport authority said Uber was not "fit and proper" to operate in the city, citing the company's approach to reporting serious criminal offenses among other reasons.
The ride-hailing company is allowed to keep operating in the city while the courts decide whether its license should be renewed.