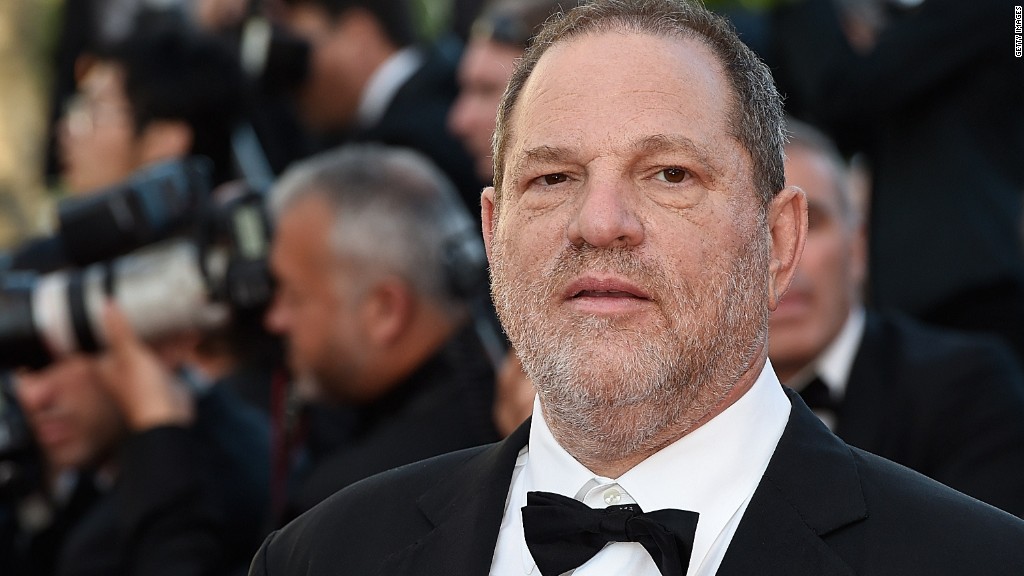 Harvey Weinstein is off the Weinstein Company board of directors.
The departure foreshadows further changes at the crippled movie and TV studio, including a possible sale.
His resignation came during a Tuesday morning board of directors meeting.
For many years Weinstein was synonymous with the company, which he co-founded with his brother Bob Weinstein. But all that changed after an investigation by The New York Times detailed a decades-long pattern of alleged harassment by Weinstein.
On October 8, Bob and the rest of the board members fired him. That meant Weinstein lost his co-chair job running part of the studio on a daily basis.
He remained on the board -- but not for long.
A spokesman for the company confirmed his resignation on Tuesday afternoon: "The board today ratified its decision to terminate Harvey Weinstein's employment with The Weinstein Company. Harvey Weinstein resigned from the Board."
No further information could immediately be gleaned about the meeting.
TMZ had reported earlier in the day that Weinstein was "about to be fired from the board of directors."
Whether the disgraced movie mogul was pushed or whether he jumped, his departure from the board is another step toward a possible sale of the company.
The board is in talks to sell the beleaguered company to Tom Barrack's private equity firm Colony Capital.
Much is unknown about the privately-held company's inner dealings. But Barrack's proposals were expected to be on the agenda at the board meeting, which was conducted by telephone. Weinstein and his attorney Patty Glaser called into the meeting.
Weinstein has at least two criminal defense attorneys as well. They are bracing for the possibility of criminal charges in connection to rape allegations that recently came to light.
The sexual assault and harassment scandal has profoundly damaged the Weinstein Co. and caused embarrassment throughout Hollywood.
Recent news reports described Weinstein's apparent desire to fight back against the board's decision. He has repeatedly said he hopes to receive a "second chance" in Hollywood.
With every passing day, as more and more accusers come forward, that seems less and less likely.