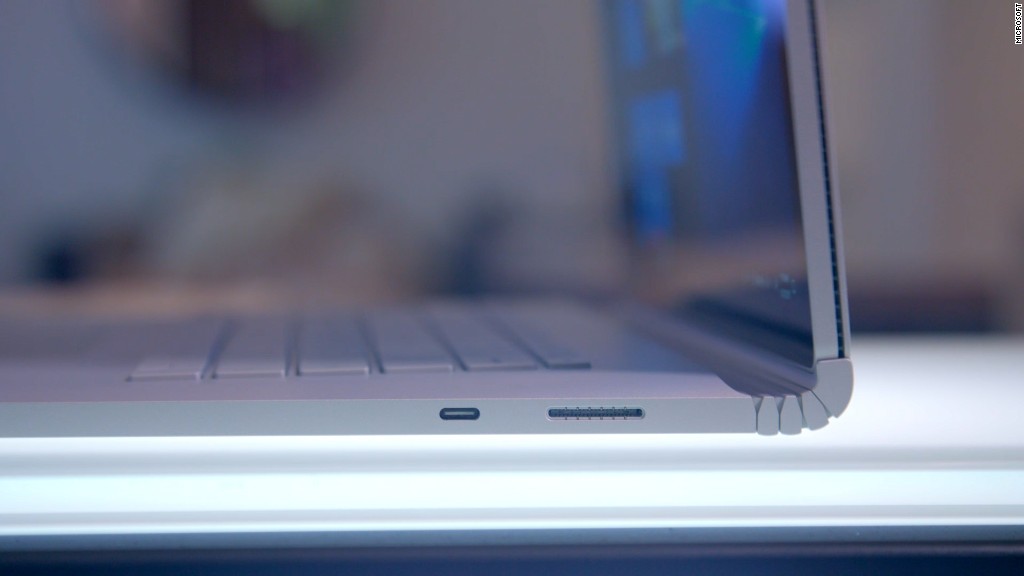 Microsoft's laptop for professionals who also want to use a tablet is back.
The new Surface Book 2, announced Tuesday, is a powerful laptop meant to be a daily workhorse computer for professionals. The device's key feature is a detachable screen that can act as a tablet.
It will come in two sizes and pack some heavy processing power. Microsoft hopes it can take on the MacBook Pro.
The original Surface Book came out two years ago. But in August, Consumer Reports pulled its recommendation for the product, as well as other Surface devices. It made the decision after a survey of more than 91,000 laptop and tablet owners found that 25% of Surface devices have issues by the end of their second year.
Related: Is Google's Pixel 2 a worthy iPhone alternative?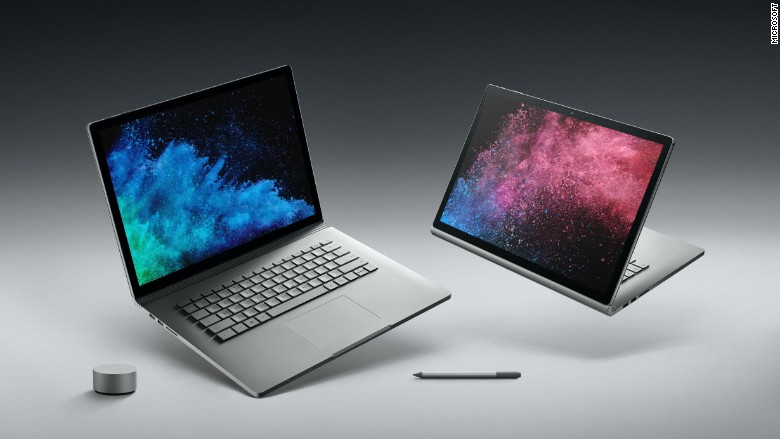 Microsoft (MSFT), which hasn't been making laptops for very long, is going to try again.
The new Surface Book 2 will start at $1,499. That's the exact same staring price as the original, and $200 more than a MacBook Pro. It comes in 13-inches or 15-inches, and can have Intel i5 or i7 dual-core or quad-core processors. Microsoft says it has five times better graphics performance than the previous Surface Book.
It has a backlit keyboard, works with the Surface Pen, and will be compatible with the coming Windows Mixed Reality headsets.
Is being able to decapitate your Windows 10 laptop worth the price? The touchscreen can only last up to 5 hours on its own, according to Microsoft (the laptop gets up to 17 hours).
If your usual computer use involves creative tasks like retouching or sketching, the tablet feature might be a huge draw.
Pre-orders start November 9 and ship the following week.