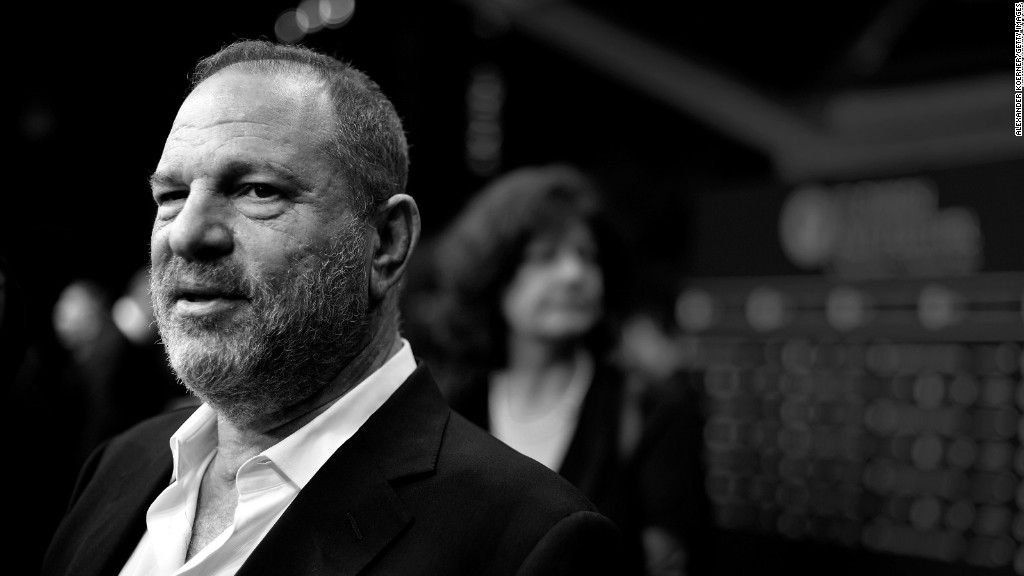 It started with Ashley Judd.
The New York Times story that unearthed the first of what would become more than 40 accusations of sexual harassment, and in some cases assault, against movie titan Harvey Weinstein started with an account from Judd. The actress told the story of an encounter that happened more than two decades ago, when she was in the midst of filming 1997's "Kiss the Girls."
Judd claimed to the Times that she went to the Peninsula Beverly Hills hotel for a business breakfast meeting with Weinstein but once there, a bathrobe-clad Weinstein asked if he could give her a massage or she could watch him shower. Her account to the Times was confirmed to CNN by her publicist.
Judd went on say: "Women have been talking about Harvey amongst ourselves for a long time, and it's simply beyond time to have the conversation publicly."
The Times' initial piece said a total of eight women made claims of sexual harassment in interviews. They wouldn't be the last.
After Judd became the first actor to go public with an accusation against Weinstein, she was joined by a chorus of others who believed a dialogue about the alleged harassment they faced by Weinstein was well overdue.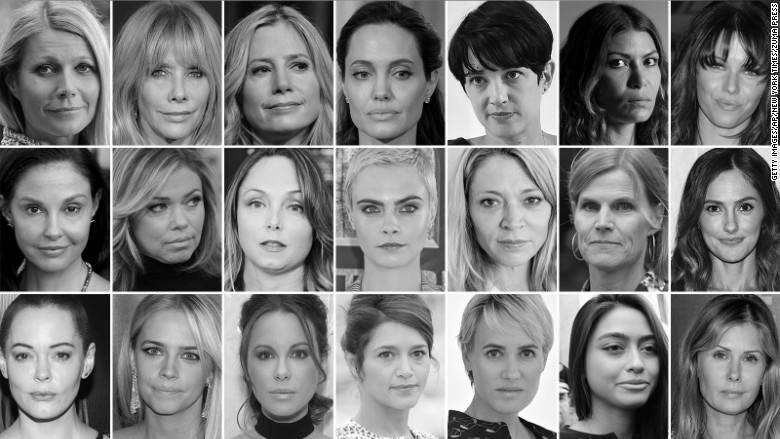 The next wave
The New Yorker's exposé on Weinstein came just days later and the accusations were even more damning. Weinstein was accused of rape by multiple women.
One of the accusers, actress Asia Argento, confirmed her account to CNN.
"This is our truth," she said.
A spokeswoman for Weinstein denied the rape allegations in a statement provided to CNN.
"Any allegations of non-consensual sex are unequivocally denied by Mr. Weinstein," the statement read. "Mr. Weinstein has further confirmed that there were never any acts of retaliation against any women for refusing his advances."
Italian model Ambra Battilana Gutierrez, actress Mira Sorvino, actress and producer Jessica Barth, French actress Emma de Caunes, and former aspiring actress Lucia Evans also gave their accounts in the New Yorker piece.
Gutierrez can be heard in an audio tape that accompanied the article having an exchange with Weinstein in which he admits to groping her.
She wore a wire as part of a New York Police Department sting operation to investigate her allegations. The district attorney determined that he didn't have enough evidence to charge Weinstein.
On the same day, more big names came forward in a follow-up report from the Times, including Gwyneth Paltrow, Angelina Jolie, and Rosanna Arquette -- all telling similiar stories of sexual harassment by the movie mogul.
Paltrow said it happened at a meeting that "ended with Mr. Weinstein placing his hands on her and suggesting they head to the bedroom for massages."
Paltrow said she refused Weinstein's alleged advances, immediately left, and told then boyfriend, actor Brad Pitt, about the incident. He later confronted the producer in a "heated" exchange, a source confirmed to CNN.
French actress Judith Godrèche, once aspiring actress Katherine Kendall and costume designer Dawn Dunning, then an aspiring actress, also accused Weinstein of wrongdoing.
Still, they would not be the last.
Stories on social media
In the days that followed, actresses Minka Kelly, Kate Beckinsale, and Cara Delevingne used social media to share the stories of their alleged encounters with Weinstein.
"No more Harvey Weinstein in Hollywood does not solve the problem," Kelly wrote in a lengthy post on Instagram, "but maybe the more voices sharing their stories and adding support to the countless women and men who have suffered through abuse of power, the less it will be tolerated."
Rose McGowan, who had been named in the first Times story, used social media to empower victims in the days following the report. Though she declined to give an official statement, the Times reported she had been among those with whom Weinstein had made settlements over the years.
On October 12, she detailed her accusation against Weinstein, identifying him only by his initials, on Twitter for the first time in a comment directed at Amazon's Jeff Bezos, whose studio head, Roy Price, had just been the target of an accusation of his own.
"1) @jeffbezos I told the head of your studio that HW raped me," she wrote. "Over & over I said it. He said it hadn't been proven. I said I was the proof."
Neither Price or Bezos have responded to McGowan's tweets.
Price resigned on Tuesday.
At that point, the floodgates had opened.
Screenwriter Louisette Geiss held a press conference alongside her attorney Gloria Allred to recall an incident at the Sundance Film Festival.
Actress Lysette Anthony told her story to the Times of London. She says he raped her in the 1980's.
London's Metropolitan Police are now investigating the accusation.
English actress-turned-screenwriter Sophie Dix told The Guardian about her alleged sexual assault, which she said left her traumatized, despite Weinstein's attempt to make amends later.
Actress Angie Everhart recounted to TMZ an incident that took place more than a decade ago at the Venice Film Festival.
To date, the accusations total more than 40 and span from 1980 to March 2015.
Judd will be honored by the Women's Media Center later this month for kicking off a domino effect that collapsed decades of silence.
In a release, Gloria Steinem, co-founder of the Women's Media Center, said the organization chose to honor Judd, a longtime humanitarian and political activist, for leading "global truth-telling in the most powerful way — by example."
CNN's Jason Kravarik and Brian Stelter contributed to this report.