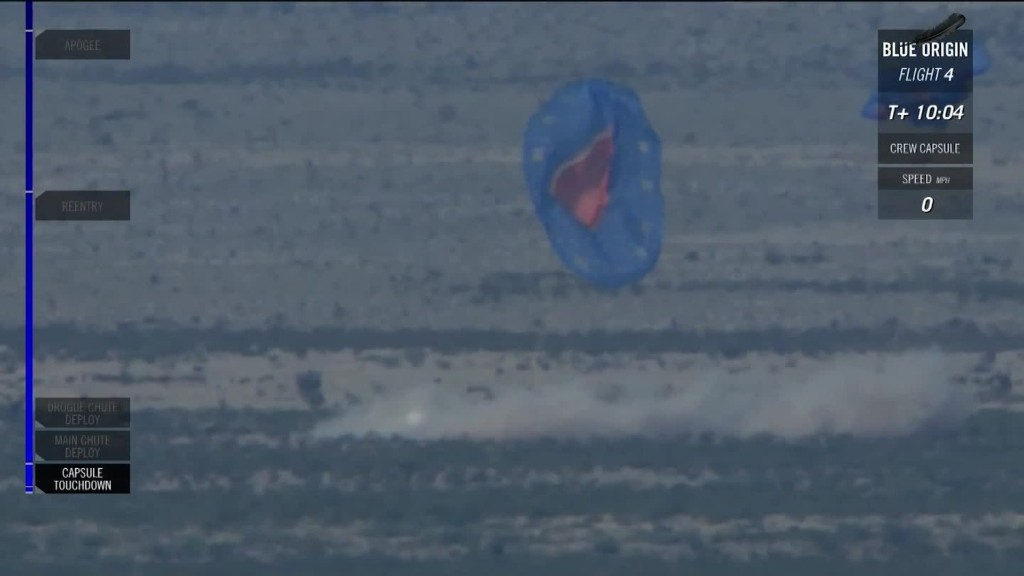 Blue Origin's new rocket engine just took its first fiery breath on Thursday, a major step forward in the quest to end U.S. reliance on Russian engines.
The commercial space outfit, headed by Amazon (AMZN) CEO Jeff Bezos, took to Twitter to announced the BE-4 engine survived its first test fire.
The rocket engine has been under development for more than six years, and a successful test fire confirms the engine is on track to become operational within the first couple years of the 2020s.
The BE-4 is a big deal for Blue Origin, which plans to use it to power its New Glenn rocket -- a massive machine that will be capable of sending satellites into orbit and competing with Elon Musk's SpaceX and United Launch Alliance for launch contracts.
It's also a big deal for the private space industry in general.
Blue Origin CEO: We're taking tourists to space within 18 months
The BE-4's stated goal is "to end American dependence on the Russian-made RD-180 engine."
In addition to using the engine in its own rockets, Blue Origin hopes to sell the BE- 4 to United Launch Alliance -- a joint venture between Boeing (BA) and Lockheed Martin (LMT) -- for use on its new rocket series, called Vulcan.
Vulcan is the answer to an ongoing problem for ULA: Its Atlas V rocket relies on the Russian RD-180 engine, making the government wary of using the rocket for sensitive national security payloads.
ULA does have an alternative. It currently produces a rocket called Delta IV, which uses American-made engines and has frequently been used to launch payloads for the U.S. military.
But Delta IV is very expensive to manufacture -- nearly twice as expensive as SpaceX's Falcon 9 by some estimates.
ULA is looking to retire the Delta IV and begin making the new Vulcan series, which will be more competitive with SpaceX price-wise. And, taking a page out of SpaceX's playbook, Vulcan rockets will be partially reusable.
That means instead of discarding a rocket after a single launch, it'll be able to fly again and again, significantly reducing the price of a single launch.