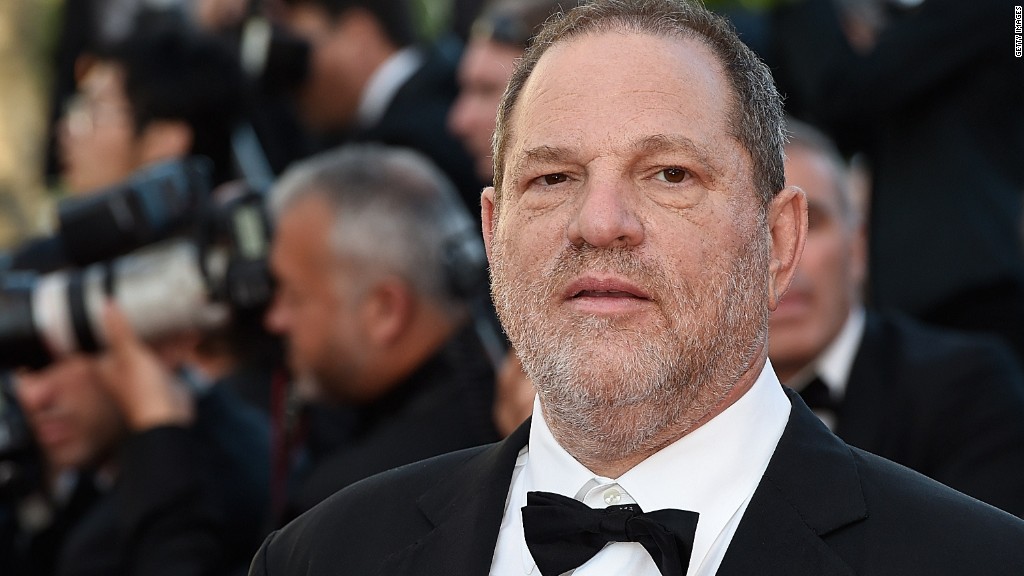 The Television Academy could soon become the latest Hollywood organization to distance itself from Harvey Weinstein, in the wake of multiple allegations of sexual harassment and assault brought against the film and television mogul.
The Television Academy's Board of Governors met Thursday evening and voted to begin so-called "disciplinary proceedings" against Weinstein that could result in his ouster from the organization.
"In accordance with the Academy's established procedures, it was overwhelmingly decided to initiate disciplinary proceedings concerning Academy member Harvey Weinstein; such proceedings could result in action up to and including termination of Academy membership," the statement said.
They will have another meeting about the matter in early November.
"Sexual harassment in any form is abhorrent and totally unacceptable," the statement added. "Television is a collaborative industry and we fully support those who have been affected by these allegations. The Television Academy stands united with those throughout the industry condemning such behavior in the strongest terms."
The move by the TV Academy follows a similar vote by the board of the Producers Guild of America, the Academy of Motion Picture Arts and Sciences board, and the suspension of Weinstein's membership in its British academy counterpart, or BAFTA.
Weinstein was also stripped of a prestigious fellowship by the British Film Institute and Havard University's W.E.B. Du Bois Medal this week.
In the past two weeks, more than 40 women have come forward with allegations of sexual harassment or assault since the New York Times first published an article exposing decades of Weinstein's alleged misdeeds.
After a New Yorker article included multiple allegations of rape, Weinstein's spokesperson told CNN: "Any allegations of non-consensual sex are unequivocally denied by Mr. Weinstein."
On Thursday, actress Lupita Nyong'o became the latest to accuse Weinstein of sexual harassment in a New York Times op-ed.
Weinstein has earned 17 Emmy nominations throughout his career as an executive producer for the reality series "Project Runway" and "Project Greenlight."
He was fired from The Weinstein Company on October 8. He had co-founded the company with his brother Bob Weinstein.