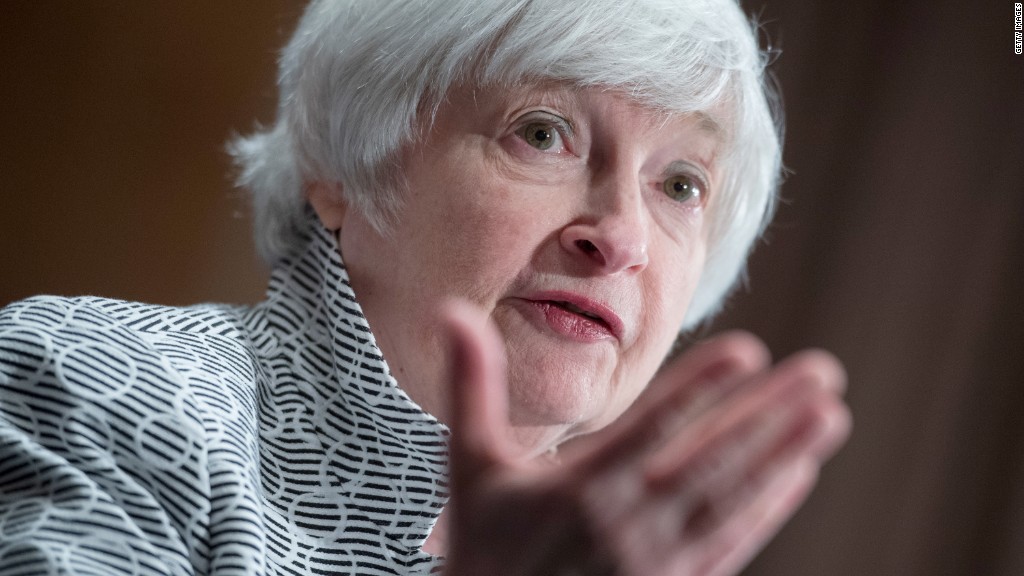 The race to become President Donald Trump's pick for the top job at the Federal Reserve is intensifying, and no one has won over Washington -- and Wall Street -- quite like Kevin Warsh.
By most measures, Warsh seems to have it all. He's a close adviser to some of the most powerful investors in the country. He's a veteran central banker, who played a pivotal role during the 2008 financial crisis. And at 47, he's a polished, shrewd networker who boasts deep relationships in Washington. He's one of the youngest members of some of the country's most exclusive golf clubs. And his wife is the daughter of billionaire businessman Ronald Lauder -- a close friend of the president's.
With residences in New York and Washington, Warsh has been the most visible of the five candidates angling for the job. Also on President Trump's shortlist: Fed Chair Janet Yellen, whose term expires in February, Fed governor Jerome Powell, Stanford University economist John Taylor and the president's top economic adviser, Gary Cohn.
Related: Trump faces big decision on Fed chief
"No one is fighting harder than Kevin Warsh," Jaret Seiberg, an analyst with Cowen & Co., wrote in a recent note, which described the deal maker as one of his three frontrunners for the job.
In nearly a dozen interviews, former colleagues who've worked with Warsh cast him as a strong candidate for the job, lauding him as someone who had already been tested by the financial crisis and brings unique private sector experience. And despite his hawkish views on monetary policy, former colleagues argue he will work to build consensus on the Fed board.
Still, there have been missteps in his well-cultivated career. In 2010, he irritated colleagues at the Fed by publicly breaking with then-Chair Ben Bernanke over a key policy decision in a 2010 op-ed he wrote for The Wall Street Journal.
And unlike for any other candidate for the top Fed job, both conservatives and liberals alike have opposed his nomination.
Warsh declined to comment for this article.
White House Chief of Staff John Kelly told reporters last week that a nomination by the president is "some time away." Most political analysts expect Trump to make an announcement by the end of the month.
Traditionally, presidents ask the current Fed chair to stay on the job. If Yellen were replaced, she would be only the third Fed chief to serve one term.
"If he was named, it wouldn't surprise anyone," said Ian Katz, an analyst at Capital Alpha Partners, referring to Warsh. He's been considered one of the front runners for a long time."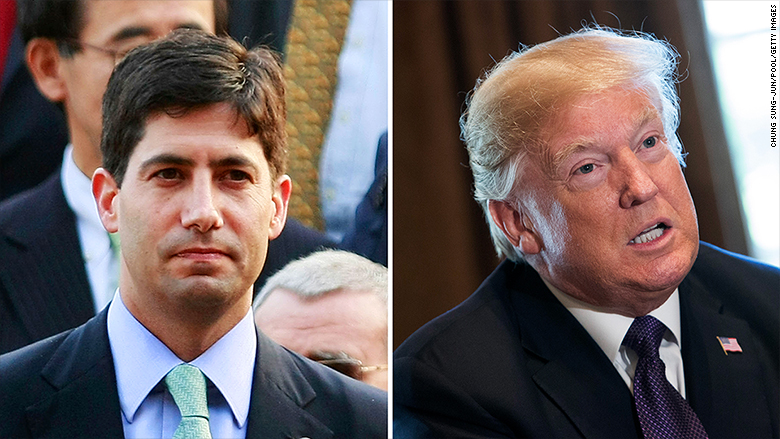 A Washington insider, Warsh has served as a proxy for the financial industry. Big banks and money managers see him as a deliberate operator who understands their views and can make deals. And Warsh has worked to preserve and cultivate those ties.
After leaving the Fed, Warsh began speaking at industry events. At these conferences, Warsh caught the attention of Steven Feinberg, the conservative founder of private equity titan Cerberus Capital Management, according to a person with knowledge of the relationship. The two men developed a rapport that led to Warsh giving Feinberg informal advice on economic issues.
Warsh also helps guide Stan Druckenmiller, a legend in the hedge fund industry. But he has recently stepped back from daily interactions to avoid the appearance of impropriety while he's under consideration for the Fed job, according to two people familiar with the arrangement.
Related: Trump's pick for Fed chair might not be an economist
And despite his connections to Wall Street, Warsh is never too far from politics.
With long-established ties to the Republican Party, he currently works as a senior fellow at the Hoover Institution, a conservative think tank. He also served as an economic adviser to Republican presidential candidate Jeb Bush during the 2016 election.
Warsh has also served as a member of one of the president's now-defunct business advisory groups.
He is mostly aligned with the administration's agenda when it comes to financial regulation and attaining 3% economic growth. However, there are concerns about his hawkish views. Bond prices fell on news that Warsh met with Trump, reflecting expectations of higher interest rates. Still some analysts say they doubt Warsh will raise rates faster than Trump may like.
Wall Street's go-to guy
Warsh started his political career in 2002, after seven years on Wall Street. He left Morgan Stanley, where he led the merger and acquisitions department, to serve as an economic adviser to President George W. Bush.
There, he struck up a relationship with then-Treasury Secretary John Snow. Between 2003 and 2006, the two men frequently worked together on legislation that sought to reform the mortgage giants Fannie Mae and Freddie Mac.
His work earned the confidence of the senior Bush White House team and Ben Bernanke, who was chair of the Council of Economic Advisers at the time.
In 2006, by the time Warsh was 35, he had catapulted through the ranks to become the youngest Fed governor.
Related: How Trump's tax plan could backfire on Wall Street
A year into his term, Warsh's Wall Street prowess and political savvy established him as then-Fed Chairman Bernanke's right hand man during the burgeoning financial crisis. He helped sell the Fed's emergency strategy to House Republicans and worked as a deal maker with bank CEOs.
"Kevin was playing an outsize role to the other governors," said a former Bush White House official with knowledge of the administration's handling of the financial crisis.
Warsh's Wall Street contacts would often turn to him in times of crisis. Snow called Warsh early in the financial crisis, according to a person with direct knowledge of the discussions. By this time, however, Snow had left his government job and had signed on with private equity shop Cerberus.
Cerberus had just placed an ill-timed bet on Chrysler, the automaker. Chrysler's executives were nervous over a sudden pullback in financing for auto loans, and they feared it would soon hit their car sales. Snow wanted to alert Warsh about the trouble bubbling up in the industry.
Former colleagues say Warsh has earned a reputation as a talented problem solver. They describe him as a policy wonk who actively solicits views from peers and understands how to prioritize problems.
Warsh, along with Cohn and Powell, stand out as candidates for the role of Fed chair because they are not traditional economists. Not since the 1970s, when Paul Volcker was Fed chair, has the role gone to someone who doesn't have a Ph.D. in economics.
However, his allies argue that his lack of formal training as an economist is unlikely to be a deal breaker for the president.
Warsh triggered backlash in 2010 for voicing his opposition over the central bank's decision to proceed with a second round of its stimulus program.
During the Fed's deliberations, he told Bernanke, "If I were in your chair, I would not be leading the committee in this direction," according to transcripts of the meeting with policy makers. "Frankly, if I were in the chair of most people around this room, I would dissent."
Related: We've found Trump's perfect pick for Fed chair: Janet Yellen
When Warsh later wrote an op-ed in The Wall Street Journal about his stance, it was viewed as overtly political. It also may have cost Warsh the job he really wanted next: heading the New York Fed, according to two people who are familiar with the decision. That role would have given him more autonomy and a more prominent role at the Fed.
Still, Bernanke downplayed Warsh's comments in his book "The Courage to Act," writing, "I never questioned Kevin's loyalty or sincerity."
Warsh's policy views have also amassed opposition from both conservative and progressive groups.
Karl Smith, director of economic research at the libertarian Niskanen Center, wrote a blog for the think tank titled "Just Say No to Kevin Warsh." The Center for Popular Democracy's "FedUp" campaign is also hoping to convince Trump that Warsh is not in his best interest -- from either a political or economic perspective.
He's also been chastised by Nobel laureate Paul Krugman and others for not always getting it right.
"Who were the people who got it all right? Nobody got it all right," said Tony Fratto, a managing partner at Hamilton Place Strategies and a former Bush Treasury official, who worked with Warsh. "The best people learn from the tough decisions."