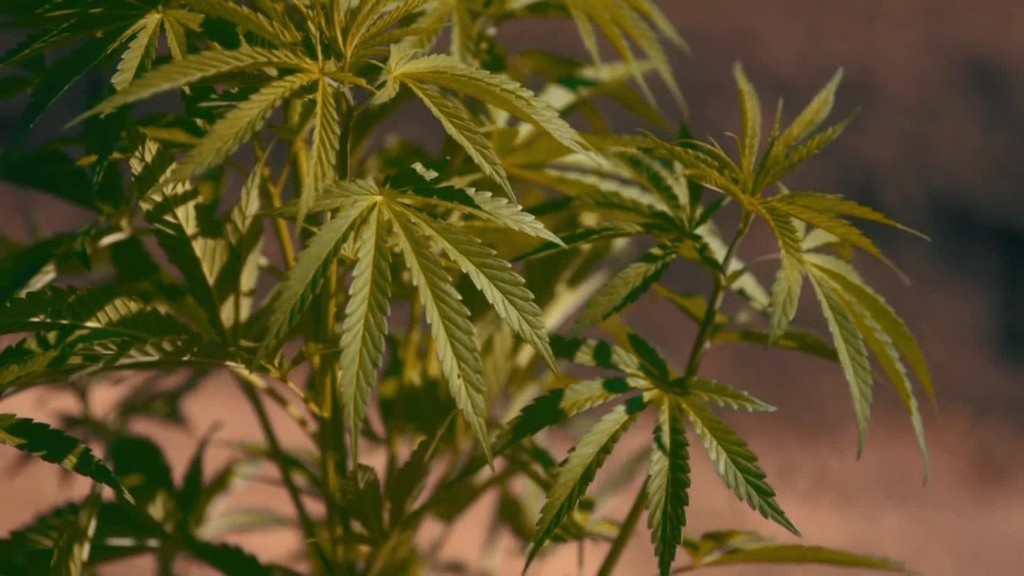 California wildfires have destroyed dozens of cannabis farms just weeks before the state's legal recreational marijuana market goes live.
34 farms have been destroyed as of Friday, according to Hezekiah Allen, executive director of the California Growers Association.
But he said that number is likely to rise.
"Unfortunately, it will grow significantly," Allen said. He's working to confirm additional reports of burned farms by making phone contact with the farmers. "Just the scale of this event is kind of numbing."
The fires that started sweeping across the state earlier this month are the most destructive in California's history. The fires have burned 245,000 acres, destroyed 7,700 structures and killed 42 people, according to Cal Fire, the state's firefighting department.
The fires have been particularly bad in Sonoma County, where 30 pot farms and three pot manufacturers lost everything to the blazes, according to the web site of the Sonoma County Growers Alliance. None of those businesses are insured, according to the alliance.
Allen said he managed to confirm that 25 farms were destroyed in Sonoma County, which are included in his statewide tally. He's still trying to reach the remaining five.
Related: Marijuana farms are burning in California wildfires
He said the farmers are "thankful to be alive," but the devastation is "heartbreaking," especially since none of them are insured.
Allen said the fires happened with "uniquely bad timing." California's legal recreational marijuana market is slated to launch on January 1, and hundreds of dispensaries and stores will need stock on their shelves.
Also, he said many farmers have used their savings to apply for state permits, which costs as much as $50,000.
Federal law prohibits banks and financial institutions from participating in the marijuana industry, even in the eight states where recreational pot is legal, because marijuana is illegal according to federal law.
Federal prohibition makes it difficult for cannabis farmers to get insurance.
Related: Retail marijuana is spreading to California
"The road to recovery is going to be long," said Allen, a former cannabis farmer who sold his ranch in 2012. "We live harvest to harvest so we're looking at how we get people to the next harvest. Right now, our immediate goal is making sure folks have what they need to get those seeds in the ground."
The fires are unlikely to make much of a dent in marijuana supply, despite the devastation, because there are so many farms.
Allen said there are more than 50,000 pot farms in California, and as many as 15,000 in Sonoma County.
Medical marijuana has been legal in California since 1996. Voters approved recreational marijuana last year.
Cal Fire said that 10,000 firefighters were still battling nine large wildfires and about 15,000 people are still evacuated, but they're making progress with help of rainfall.