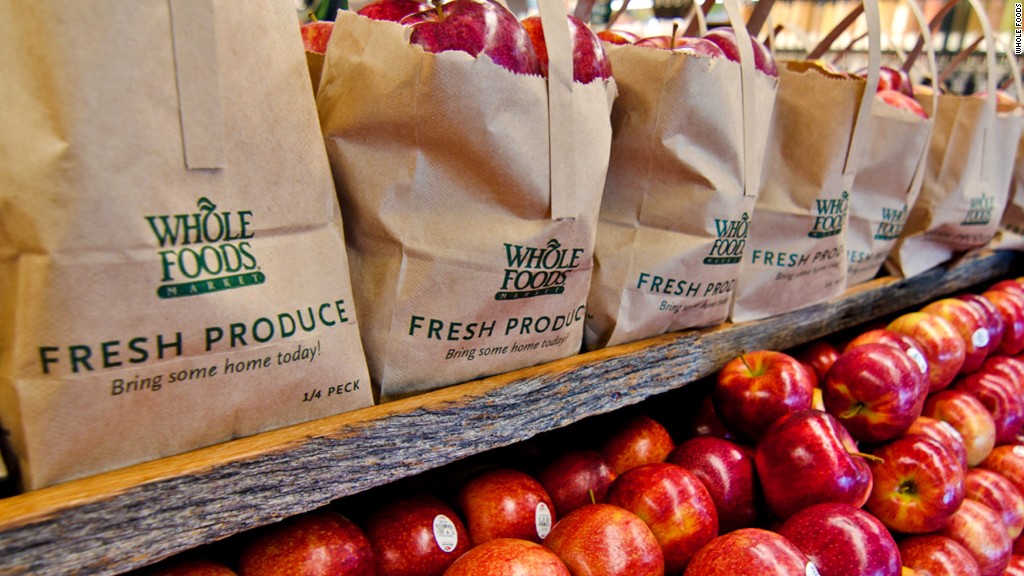 Is there any part of the retail world that Jeff Bezos doesn't want to dominate?
Amazon (AMZN) announced a new section on its handcrafted gifts site on Monday. And shares of arts and crafts e-commerce site Etsy (ETSY) fell more than 4% on the news.
The Amazon Handmade Gift Shop features gifts like artisan jewelry, personalized flasks, coffee mugs and handmade toys for kids and babies.
In other words, any quirky item you would think of buying on Etsy because it's not super commercial is now on Amazon too.
"Every item on Amazon Handmade has a story behind it -- and after hearing from customers and artisans, we are thrilled to make gift shopping an experience they will look forward to," said Amazon Handmade head of marketing Katie Harnetiaux in a statement.
It's worth noting though that Amazon has had a Handmade site since October 2015. And Etsy's stock plunged two years ago as well when Amazon first introduced it.
What appears to be new here is the gift aspect of Amazon's handmade site -- conveniently just in time for the holidays.
Will the new online store hurt Etsy? The company was not immediately available for comment. But for what it's worth, Etsy's stock is having a solid year, up nearly 35%.
Still, shares of Etsy are currently trading only slightly above their initial offering price of $16 a share from 2015. The company is profitable but analysts are forecasting little in the way of earnings growth for 2018 and a slowdown in sales growth too.
Related: Are prescription drugs the next target for Amazon?
Amazon, on the other hand, has been busy disrupting the world of commerce, media and other aspects of retail and technology.
The stock is up more than 30% this year and is not far from an all-time high. Amazon is worth $470 billion. And Bezos is now the second-richest person on the planet according to Forbes -- worth nearly $82 billion, trailing only Microsoft (MSFT) co-founder Bill Gates.
And Amazon has created a furor throughout North America lately with its plans to build a new second headquarters to go along with its current home in Seattle.
Cities have been bidding for the Amazon "HQ2" in a fashion reminiscent of what used to be done to try and get the rights to host the Olympics.
Even New York City, home to Etsy -- which is based in Brooklyn -- has submitted a plan to be the home of Amazon's HQ2.
Amazon will report its latest quarterly results after the closing bell on Thursday and Wall Street will be very interested to see how the company's new brick and mortar stores are doing, which includes the recent acquisition of organic grocer Whole Foods.
There have also been rumors that Amazon may be looking to start selling prescription medications online, news that sent shares of drugstore chains Walgreen (WBA) and CVS (CVS) lower as well as pharmacy benefits manager Express Scripts (ESRX).
And there has also been chatter that Amazon may want to start its own delivery service. Those reports caused the stocks of FedEx (FDX) and UPS (UPS) to fall. But Amazon told CNNMoney it's not looking to change its relationship with those companies right now.
Nonetheless, it seems that there are few consumer-related industries out there that are immune to potential threats from Amazon.