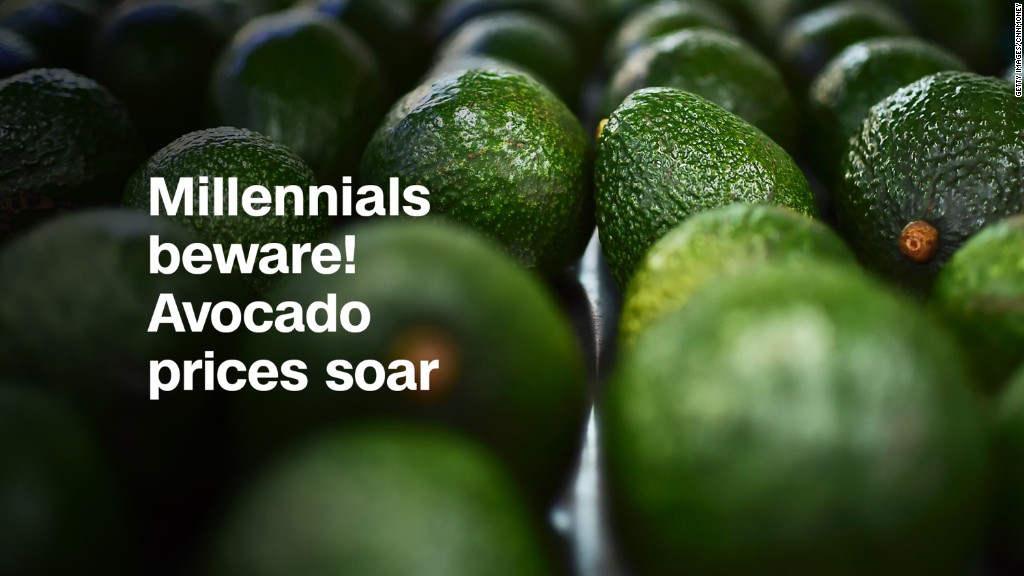 Chipotle just can't catch a break.
The burrito maker said sales rose by 17% and profit more than doubled in the third quarter. That's the good news.
The bad news is that Hurricanes Irma and Harvey took a giant bite out of Chipotle's revenue, and costs associated with an April malware attack ate into the company's profit.
Though Chipotle found some cost savings in preparing lettuce and peppers in its restaurants, some of those cost reductions were offset by higher avocado and beef prices.
Its new queso dip, which Chipotle hoped would bring disgruntled customers back, has received largely negative reviews -- on social media, customers found Chipotle's version of queso to be a "crime against cheese." Chipotle said it's early days (it launched nationwide in September), but early queso signs are only somewhat positive for sales.
Adding to the disappointment, Chipotle (CMG) said it would open 15 fewer stores than the company planned this quarter. To lure in new customers, Chipotle said it is considering changing the design of its restaurants.
Investors weren't having it. Shares dipped by more than 15% on Wednesday.
Related: Chipotle's recovery hopes melt with 'gritty' queso
It's been a rocky few months for the fast food retailer.
The hack, acknowledged by the company on April 25, allowed cyber thieves to steal credit card information from customers at several locations across major U.S. cities.
Related: Chipotle stock drops 6% on new illness report
Plus, two recent incidents -- the closure of a location where rodents were sighted and a norovirus outbreak in a different restaurant -- spooked investors who remember Chipotle's 2015 troubles with E. Coli.
And it's not like other fast food sellers are struggling. Shares of McDonald's, already one of the hottest stocks in the Dow this year, rose on Tuesday after the fast food giant impressed Wall Street with total revenue that topped forecasts.