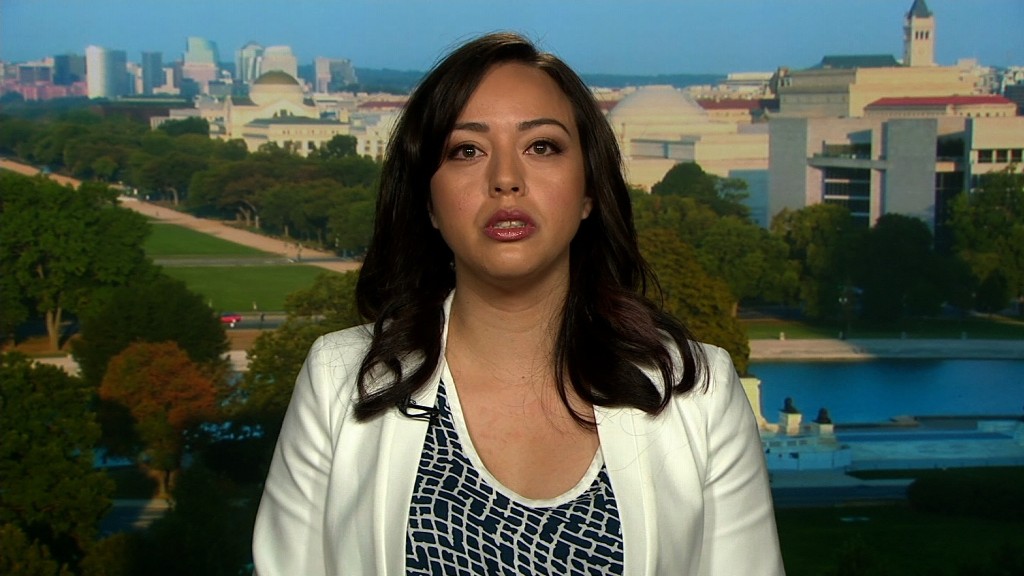 Twitter announced Tuesday that it will label all political advertising on its platform and provide information about who bought the ads and what they spent.
The announcement comes as Twitter and other social media companies face scrutiny over their sale of ads to Russian trolls who sought to meddle in American politics, though it is not clear that the new guidelines would have prevented such ads in first place.
"In the coming weeks, we will launch an industry-leading transparency center that will offer everyone visibility into who is advertising on Twitter, details behind those ads, and tools to share your feedback with us," Bruce Falck, the company's General Manager for Revenue Product, said in a blog post.
As part of that effort, Twitter will now place a purple dot on political ads that refer to a specific candidate, along with a note identifying the account that paid to promote the tweet.
But the majority of Russian-bought ads identified by Twitter were issue ads, focusing not on candidates but on divisive topics like race, refugees, immigration and gun control, and thus might not be affected by the change. As Falck noted, these ads are harder to define.
"There is currently no clear industry definition for issue-based ads," he wrote, "but we will work with our peer companies, other industry leaders, policy makers, and ad partners to clearly define them quickly and integrate them into the new approach mentioned above."
Twitter announced earlier this month that it had identified roughly 200 accounts linked to the Internet Research Agency, the shadowy Russian troll farm with ties to the Kremlin. Lawmakers believe the ad buys identified by Twitter, Facebook and other companies represent a small fraction of the full scope of Russian meddling.
Democratic Senators last week announced a new "Honest Ads Act" that would, if passed, require greater transparency for online political advertising.
Sen. Mark Warner, the top-ranking Democrat on the Senate Intelligence Committee, and a co-sponsor of the Honest Ads Act, said Tuesday that Twitter's new initiative was "a good first step" and that "online political ads need more transparency & disclosure."
Lawyers for Twitter, Facebook and Google will appear before the Senate and House Intelligence Committees next week in a public hearing, where they are expected to be pressed on their role in Russia's meddling in the 2016 presidential election.
Twitter is the first of these three companies to provide a comprehensive plan for political ad disclosures.
In addition to identifying political ads, the Twitter "Transparency Center" will include a list of all the ads that are on Twitter, the amount of money each advertiser has spent, and information about the organization or individual funding the ads, Falck said.
Falck also said the company would introduce "stricter requirements on who can serve these ads and limit targeting options."
Adam Sharp, Twitter's former head of news, government, and elections, who's now doing consulting work and speaking, told CNN that the initiative "harkens back to Twitter's original approach to political ads."
"When they launched in 2011, they had a special purple indicator and when you moused over them, you got the full FEC disclaimer," Sharp said. "Twitter was the only platform to set that standard, but with no action from the FEC, the company succumbed to the industry direction -- and buyers' demands -- for less transparency."
"Twitter has now righted that retreat, and I'm glad they've returned to steering ahead of the pack and demonstrating that the industry is able to provide meaningful transparency without the sky falling. The challenge will be if the industry and regulations don't keep up with Twitter's step here. My fear would be that the market will again demand a pullback."