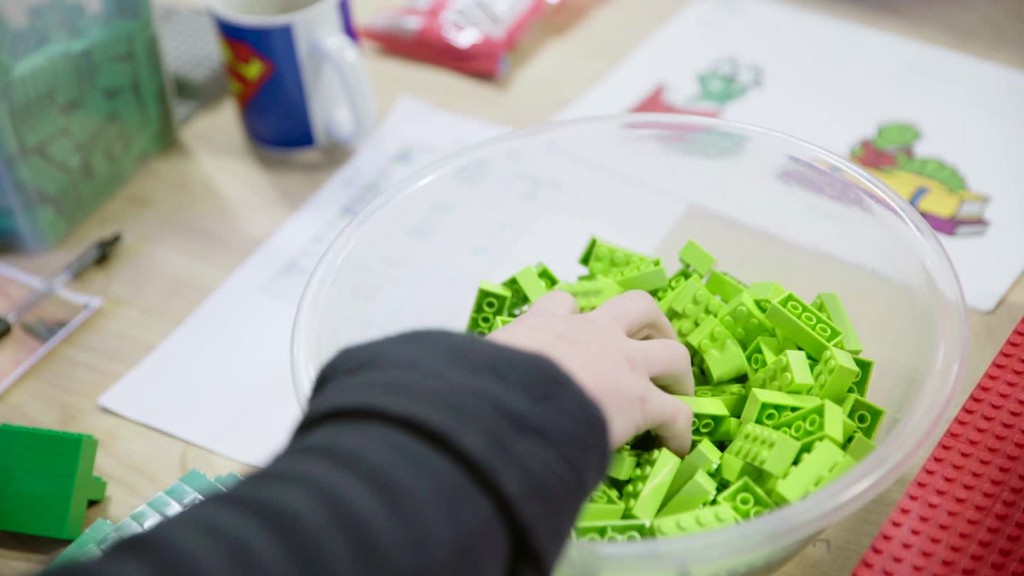 Legoland's next location: upstate New York.
At an event in Goshen, New York on Wednesday, parent company Merlin Entertainments announced the Lego-inspired theme park will open in 2020.
Merlin also operates Legoland parks in California, Florida and several international locations, including Japan and Dubai. The parent company also operates Madame Tussauds wax museums and U.K. theme park Alton Towers.
A planning board for the town of Goshen, which is about 60 miles north of New York City, voted unanimously last week to move forward with the $500 million Lego theme park. The board granted a site plan, special use permit, and clearing and grading permit approval to Merlin for the project.
The company plans to start construction "soon," according to a spokesperson for Legoland.
Legoland New York is expected to attract between 1.5 million and 2.5 million people every year.
Related: Lego's new kit teaches kids to code
But not all residents are welcoming the theme park with open arms.
Groups like Stop Legoland and Concerned Citizens for the Hudson Valley oppose the project. Their concerns include an increase in local traffic, loss of active agricultural lands and environmental damage.
Merlin has said the park will bring hundreds of "high-quality" jobs to the county. This will include entry-level park positions and hospitality roles. It also expects to generate $283 million in sales tax and hotel occupancy tax for Orange County, New York over 30 years.
The review process for the project began in June 2016.