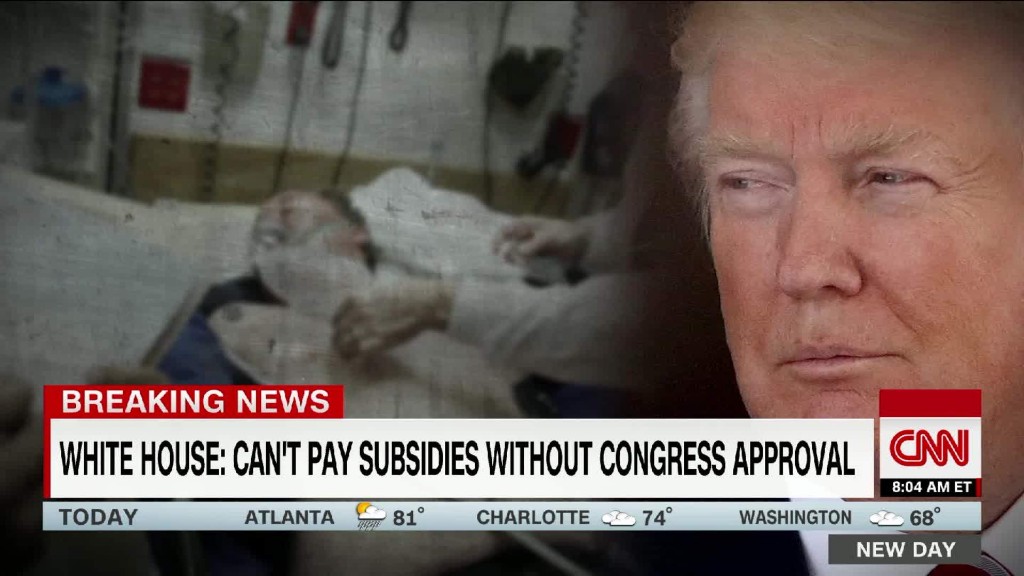 CVS and Aetna are said to be weighing a massive tie-up.
The Wall Street Journal reported Thursday that CVS Health (CVS) is in talks to acquire the health insurer for $66 billion.
The story, which posted just before the market close, caused Aetna (AET) shares to skyrocket as much as 12%. Shares of CVS fell almost 3% after hours.
Both companies declined to comment on market "rumors."
If the merger is approved and goes through, it would reshape the health care industry. CVS Health controls a massive drugstore chain and pharmacy benefits management system, while Aetna is one of the nation's largest insurers.
Related: Here's what you'll pay for Obamacare in 2018
But mergers involving health insurance companies have run into roadblocks in the recent past. In 2015, Aetna and Humana announced a $34 billion merger, while Anthem agreed to acquire Cigna for $54 billion. Both deals were called off in February after they were targeted by the Justice Department over antitrust concerns and blocked by federal judges.