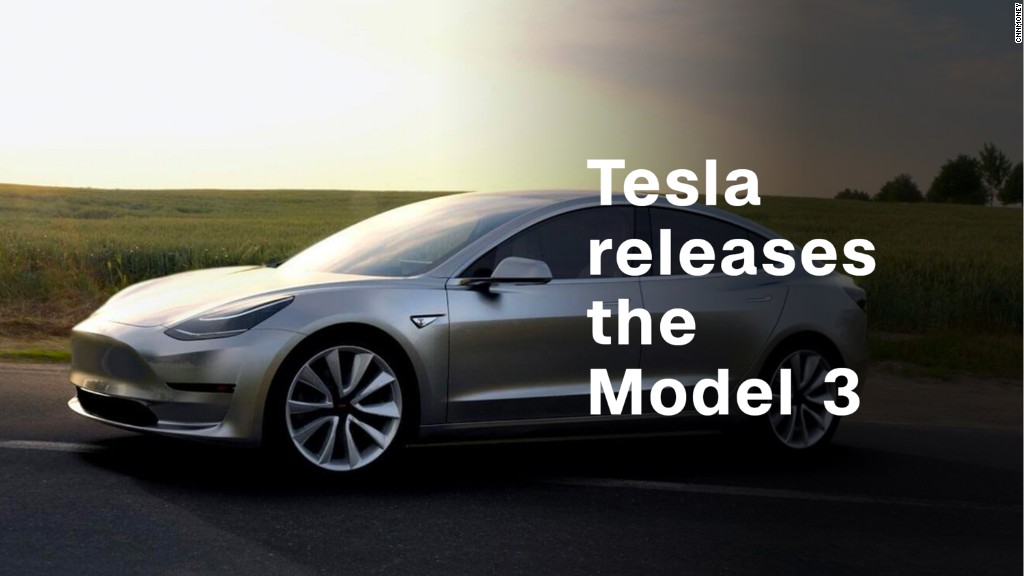 Tesla fired workers because they were trying to start a union, according to a complaint by the United Auto Workers.
The UAW, which is trying to organize at the upstart auto company, has asked the National Labor Relations Board to order the workers reinstated. Tesla says they were let go because of bad performance reviews.
Other workers were intimidated, harassed and disciplined unfairly, the union says. It issued statements from what it said were union supporters at Tesla who were dismissed despite not having any problems on their reviews.
"I worked hard for this company for five years, sometimes 72 hours a week -- and never had any performance-related complaints," said Mike Williams, who the UAW says was fired for "performance issues" and being a bad influence on coworkers.
"I did, however, wear a union shirt," he said. "And I had union stickers on my water bottle. And I believed that a union would make us safer, and would make the company more organized and more efficient."
The employees were fired or harassed over the past six months, according to the complaint. The union says hundreds of employees have been dismissed in that time, though it didn't say how many it contends were fired for supporting a union. About 33,000 people work at Tesla.
CEO Elon Musk has sparred with the UAW repeatedly over the past year as the organizing movement has tried to take hold. But the company says no employee has ever been punished for supporting a union.
Tesla would not comment on the reasons that any specific employees, including Williams, were dismissed. It calls the complaint an organizing tactic by the union.
Related: Tesla could face an uphill slog in China
"At Tesla, we strive to be a fair and just company, the only kind worth being," the company said in a statement. "Performance reviews result in promotions and occasionally in employee departures."
The UAW has filed previous unfair labor practice complaints against Tesla, though never any that accused Tesla of firing people for backing the union movement.
Tesla also faces a lawsuit in California state court claiming that it failed to provide two months' notice for layoffs as required by federal law. That suit, filed by a former employee, seeks two months' pay for the workers who were let go.
Tesla says it is hiring to fill the "vast majority" of the positions left open by the terminations, and thus did not have to provide a notice of a layoff. It says the terminations took place in all areas of the company.
Related: Tesla factory at center of discrimination lawsuits
In addition to the disputes about firings, Tesla (TSLA) has been hit with four lawsuits in recent months from workers alleging racial, LGBT and gender discrimination at its plant in Fremont, California.
Tesla has told CNNMoney that it takes all complaints seriously, but, "in the history of Tesla, there has never been a single proven case of discrimination against the company. Not one."
Tesla is ramping up production of the Model 3, its first mass-market car. It has hundreds of thousands of potential customers who have put down $1,000 deposits and are waiting for one.
But the company has had trouble meeting the production targets. In the third quarter, it built only 260 of the 1,500 cars it expected to build. The company blamed bottlenecks at its battery plant in Nevada and its assembly plant in California.