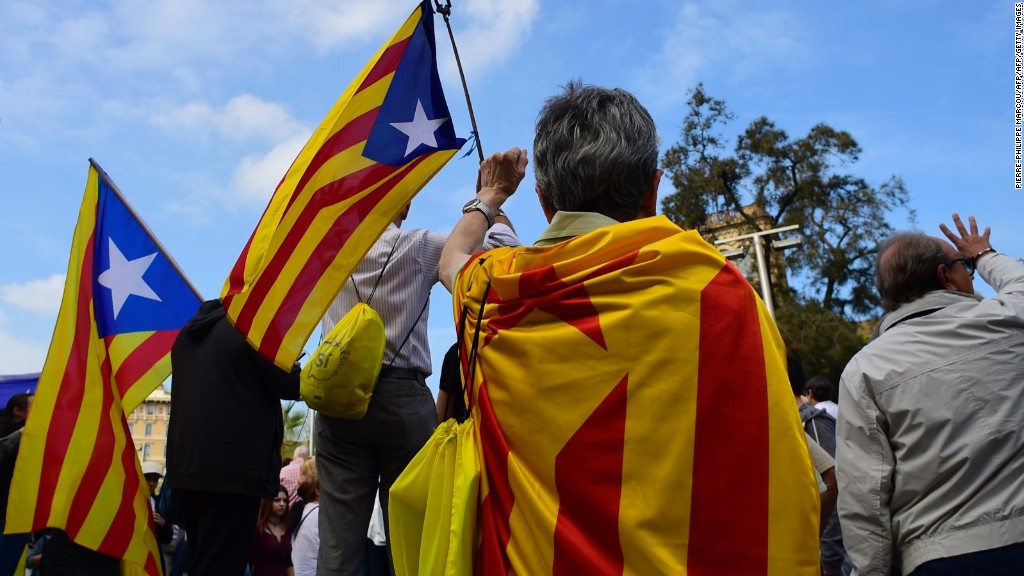 The dramatic escalation of a political crisis in Spain hit the country's benchmark stock index on Friday.
Losses on the Ibex 35 reached nearly 2% after separatist leaders in the wealthy region of Catalonia voted to establish an independent state.
The euro also weakened against the dollar, reflecting fears that the dispute could escalate into another major crisis in Europe.
Lawmakers in the regional capital of Barcelona had been threatening to break with Spain after a contested independence referendum on October 1 was marred by violence.
Related: Catalan lawmakers vote to split from Spain
The declaration drew an immediate response in Madrid, where the national Senate voted to to seize control of the autonomous region.
The Spanish government is now expected to remove Catalan President Carles Puigdemont from office, and impose direct rule from Madrid.
Spanish stocks and the euro both recovered some lost ground following the response from the central government.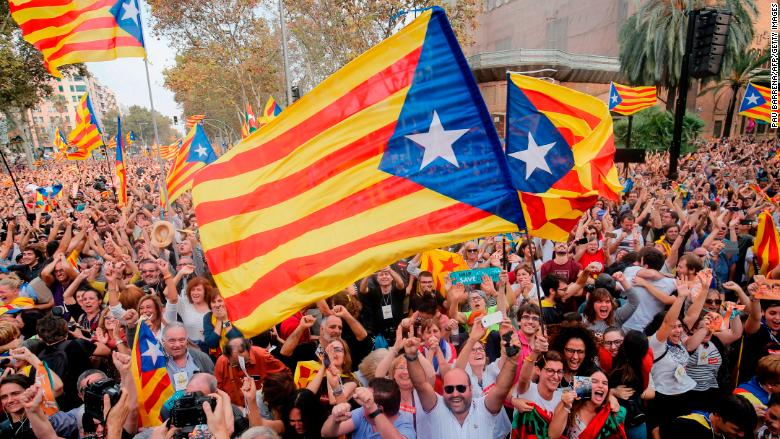 Businesses have been caught in the middle of the dispute. Catalonia is Spain's most economically productive region, hosting 7,100 foreign companies including Volkswagen, Nissan and Cisco.
Analysts say it's not clear how much economic damage the imposition of home rule might cause, but it would like disrupt many of the local government services and processes on which businesses rely.
Related: These banks and businesses are leaving Catalonia
Some executives aren't waiting to see what happens next, and have proactively moved their headquarters out of Catalonia.
Companies that have relocated include major financial firms CaixaBank and Banco Sabadell, as well as real estate company Colonial and energy supplier Gas Natural Fenosa.
Catalonia accounts for nearly a fifth of Spain's economy.