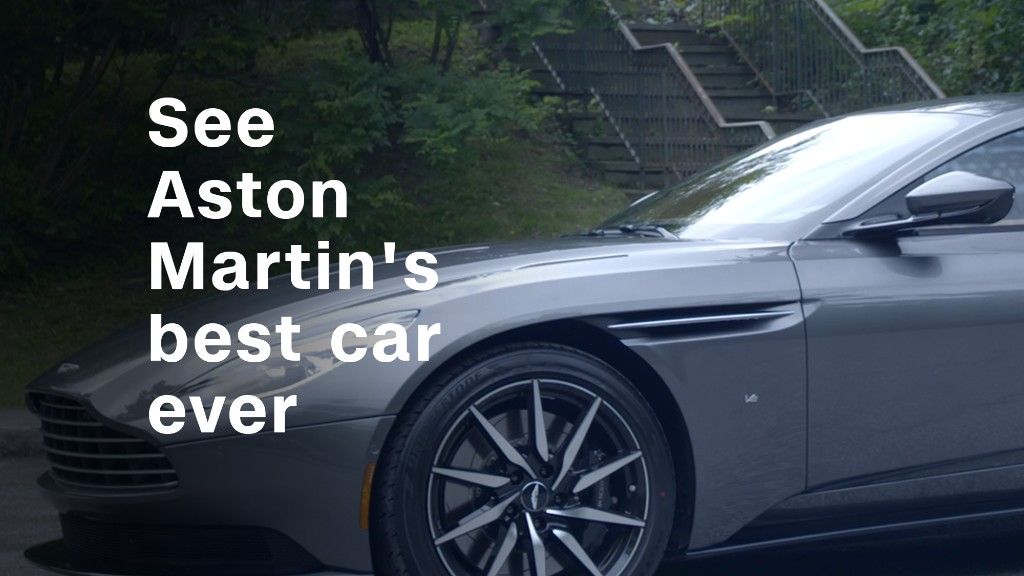 New England Patriots quarterback Tom Brady has five Super Bowl rings. He will not, however, have a Tom Brady special edition Aston Martin sports car that he helped design.
Those cars will go to 12 other people who will pay about $360,000 each for the dark blue convertibles.
The (take a deep breath) Aston Martin Vanquish S Volante Tom Brady Signature Edition costs roughly $50,000 more than your run-of-the-mill Aston Martin Vanquish S Volante. The Vanquish S Volante is an open-topped version of Aston Martin's Vanquish S sports car. It's powered by a 6.0-liter 580-horsepower V12.
For the extra money, buyers will get a number of special features. Besides Tom Brady's signature on the metal door sill plates, the car will get "Ultramarine Black" exterior paint, a very dark blue, and "Dark Knight" interior leather, which is, basically, black. There are also exposed carbon fiber aerodynamic features on the exterior and gold Aston Martin badges along with Tom Brady's TB12 logo just behind the front wheels.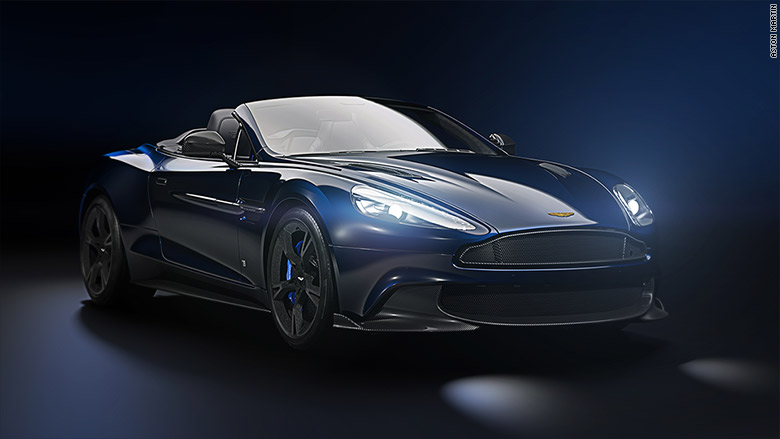 The number 12 is significant here. Besides being the number of cars being offered, it's Brady's jersey number. All 12 cars are expected to be quickly spoken for, according to an Aston Martin spokesperson.
Brady himself helped to choose the color combination, according to an announcement by Aston Martin.
Aston Martin draws record $22.6 million
"Going through the process of curating a unique Aston Martin has been fascinating," Brady said in the announcement. "We started with a blank canvas and finished with this beautiful car."
Brady is a long-time Aston Martin customer who already owns an Aston Martin DB11. He signed on as the company's official endorser earlier this year.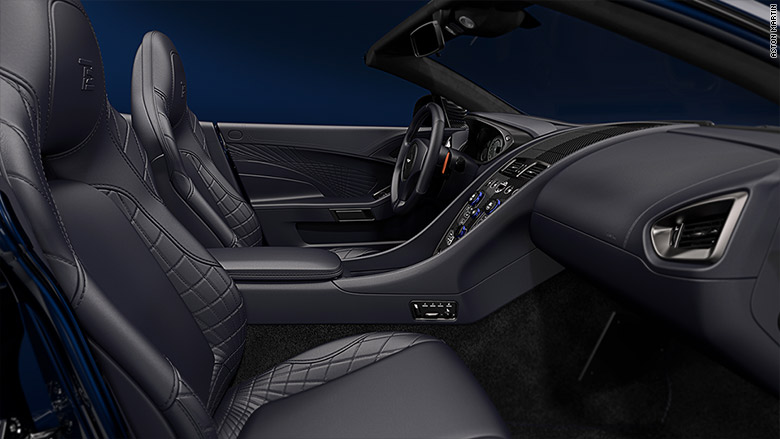 The Tom Brady version was created by Aston Martin's new "Q by Aston Martin" customization division, a department that works with customers to create individualized color and trim packages for their cars. The department's name is a reference to the James Bond character Q who created special gadgets and cars -- sometimes Aston Martins - for the fictional British super-spy.
Athletes usually make such deals with more mainstream car brands like Ford (F) or Toyota (TM), but there are exceptions. Basketball player Stephen Curry, for instance, recently became a "brand ambassador" for Infiniti, Nissan's (NSANF) luxury division.