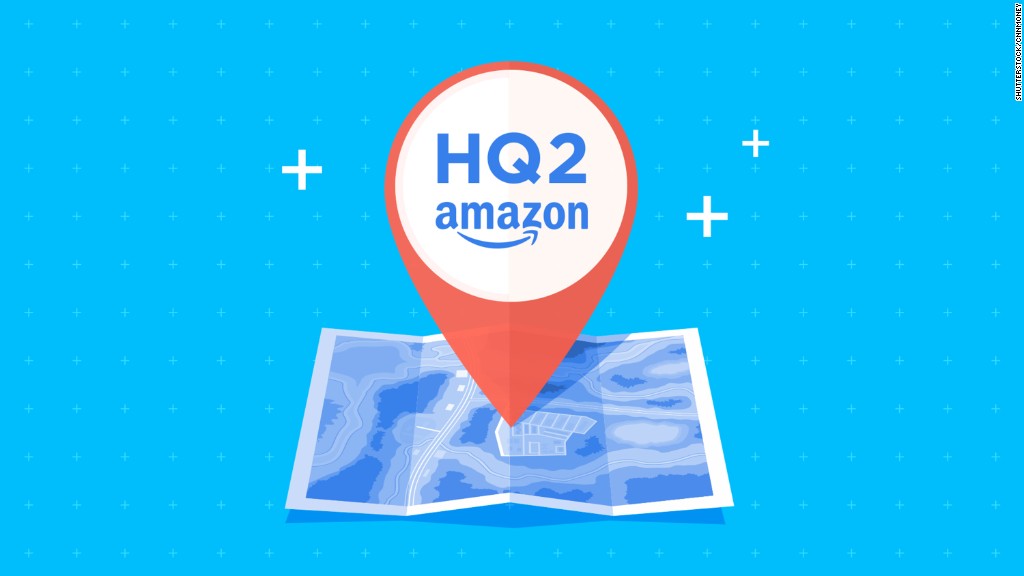 Amazon may upend another industry without even launching a product.
CVS Health (CVS) is said to be in talks to acquire Aetna (AET) for $66 billion in a blockbuster merger that could reshape the health insurance industry. And one of the factors rumored to be driving the deal is Amazon (AMZN).
The Wall Street Journal reports the merger is at least partly intended to guard against the threat of Amazon entering the pharmacy market.
Both CVS and Aetna have declined to comment on the rumored deal.
In recent months, there has been a drumbeat of reports about Amazon's interest in selling prescription drugs as part of its bottomless ambition to offer every consumer product and service imaginable.
As analysts at Goldman Sachs put it in one investor note this summer, "Imagine a day when you can ask Alexa to have your Lipitor refill arrive at your doorstep in under two hours."
It may sound like a stretch for a company that started as an online bookseller. But Amazon now owns the Whole Foods grocery chain and is testing its own corner stores. It also offers one-hour delivery in certain markets. That potentially puts it in a strong position to deliver prescription drugs online and offline.
On an earnings call in August, CVS CEO Larry Merlo tried to play down the threat of Amazon as a competitor.
Related: Are prescription drugs the next target for Amazon?
"There are many barriers to entry when you're looking at pharmacy," Merlo said on the call. "It's highly regulated, so the barriers to entry are high."
Amazon may be scaling those barriers, however. On Thursday, the St. Louis Post-Dispatch reported Amazon had gotten the green light for wholesale pharmacy licenses in at least a dozen states.
Amazon's "speculated entry into the Drug Value Chain is becoming more real with wholesale pharmacy licenses," Ana Gupte, an analyst at Leerink, a boutique investment firm focused on the health care industry, wrote in an investor note Thursday.
Gupte said Amazon posed "a massive threat to CVS" at a time when it's struggling to get enough foot traffic into its stores.
Asked about its plans on an earnings call Thursday, Amazon CFO Brian Olsavsky said he "can't confirm or deny any of the rumors related to pharmacy."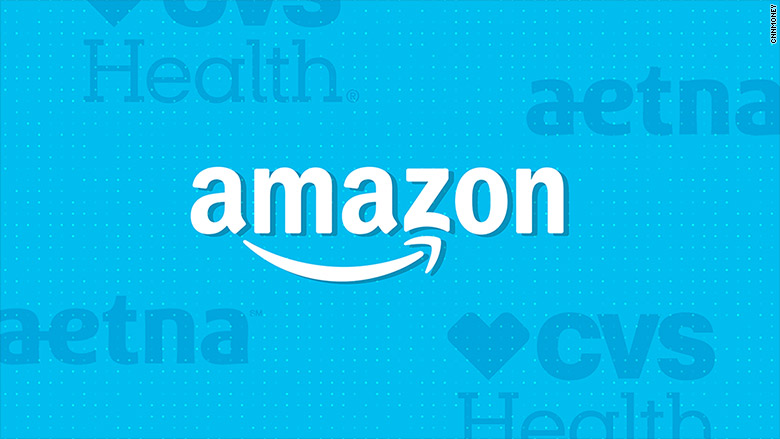 If the rumors are true, it certainly wouldn't be the first time Amazon disrupted a market with little more than a rumor. All it took was a whisper of Amazon's interest in meal-kit delivery services to shatter Blue Apron (APRN)'s stock this year.
One analysis found Amazon was mentioned on more than 100 earnings calls last quarter, including the CVS call, as businesses and investors weigh the "Amazon effect" across a wide range of industries.
For Amazon, "every new opportunity represents a $500B-$1T market, including food/restaurant and pharmaceutical," according to an investor note Friday from James Cakmak, an analyst with Monness, Crespi, Hardt.