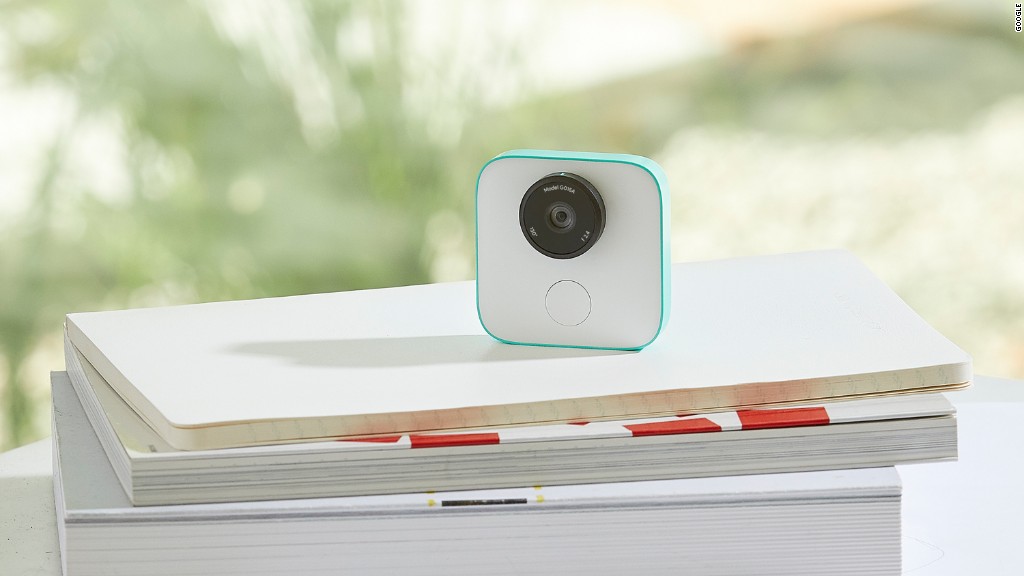 What if Google doesn't really care about selling Pixelbooks?
The company's newest high-end laptop, available October 31, is the idealized version of a Chromebook. It is well designed, secure, fast and flexible. Starting at $999, it's the finest hardware you're likely to find running Google's PC operating system, Chrome OS.
Despite the price and gloss, the Pixelbook feels like more of an advertisement for the Chrome OS than a real competitor to high-end laptops like Apple's MacBook Pro or Microsoft's Surface.
Launched six years ago, Chrome OS is designed to be cloud first. It's basically a web browser stretched into an operation system. It runs web apps and recently added support for Android apps. You don't get all the features found in full versions of software like Photoshop, but the assumption is that most people don't need all the bells and whistles.
Chromebooks are for the bread and butter of daily computing, from making spreadsheets and organizing photos to watching videos.
Almost all major computer manufacturers make their own Chromebooks, including Acer, Dell (DVMT), Toshiba (TOSBF), Asus, HP and Samsung (SSNLF). They're available in various shapes and sizes, as laptops and desktops. Most cost less than $500. There's even the Chromebit, an $85 dongle that turns any screen into a computer. Their top selling points are security, simplicity and affordability.
Related: Why Google, Apple and Microsoft are battling for education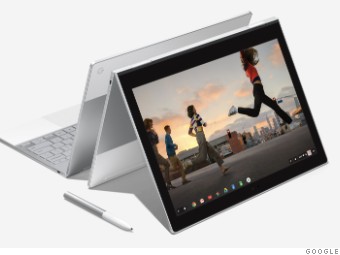 Which is why the Pixelbook book doesn't quite fit. The beauty of Chrome OS is that it doesn't need expensive hardware. If you're going to drop a grand on a laptop, you'll likely want it to run the full versions of specific applications.
Still, it's a beautiful computer.
The Pixelbook is a convertible laptop with a 12.3-inch LCD touchscreen display. It can bend all the way back and be used as a somewhat bulky tablet, or you can prop it up in a tent position to watch videos. It has a pair of USB Type C ports and a headphone jack. It starts with 8GB of RAM and 128 GB of storage. There's an optional stylus, the $99 Pixelbook Pen, that is sold separately.
The device is aluminum with some glossy white color-blocking, similar to the design found on Pixel phones. The keyboard feels great, and the low keys offer satisfying clacks.
Google Assistant, a feature that has been incorporated throughout the device, can be triggered via a dedicated button or voice command. Google is pushing the assistant across all of its devices, but it doesn't feel nearly as necessary on a PC as with a smartphone or smart speaker.
What the Pixelbook does best is show off how far the Chrome OS has come, and what it looks like at its finest. After decades of the same options, Chrome OS has emerged as a surprise contender for future of PC computing.
It helps that Google (GOOGL) has managed to stealthily lure people into its ecosystem over the years. The company has made its services and apps available for free on competing PC and mobile operating systems. YouTube, Maps, Gmail and Google Docs are regularly the top most downloaded apps for Apple's (AAPL) iOS.
The switch from a Windows or Mac PC to a Chromebook would be painless for most people. But the switch to a Pixelbook might hurt their wallet.