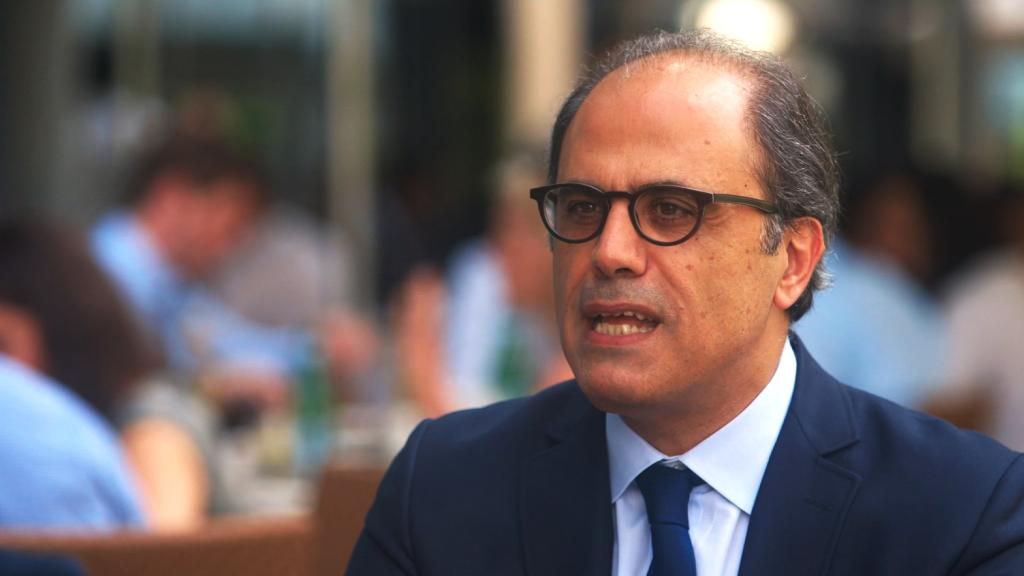 Oil markets have stabilized but Middle East economies are still feeling the pain of the price collapse that began more than three years ago.
The Gulf states will barely grow this year, according to the International Monetary Fund. It has slashed its forecast for GDP growth across the six members of the Gulf Cooperation Council to just 0.5%, down from 0.9% it forecast in May.
"Oil exporters are continuing to adjust to these low prices, which have dampened growth and contributed to large fiscal and external deficits," the IMF said on Tuesday its regional economic outlook.
Oil output in the region has dropped after OPEC and non-OPEC members agreed to cut supply to boost prices. The agreement runs through March 2018, and some countries have talked about extending it further.
The IMF based its projections on an average oil price of $50 a barrel. U.S. crude futures are currently trading at around $54 a barrel, and Brent crude prices are even higher at $60.
Related: Quest: It's the IMF vs. Donald Trump
Jihad Azour, director for the Middle East and Central Asia at the IMF, said regional governments should not view higher oil prices as a substitute for economic reforms.
"It's important from a policy standpoint to be on the conservative side and to make sure we are not dependent on the oil cycle," he told CNNMoney Emerging Markets editor John Defterios.
He urged the Gulf nations to push ahead with plans to diversify their economies.
"Oil is still an important factor to the macro-economics of situation in the GCC," Azour said. "But the good news is that those countries are progressively reducing the weight and the importance of oil in the function of the economy as well as the financing of the state."
Low oil prices have forced Gulf countries to rethink their economic strategies. Saudi Arabia, the biggest economy in the region, last year launched Vision 2030, a blueprint for what the economy should look like in the next decade.
Related: Saudi Arabia wants foreign help in its massive economic overhaul
The government has cut some subsidies, announced new taxes and lifted a controversial ban on women driving. It also tapped global bond markets three times in less than a year, borrowing billions to balance its books.
The Gulf countries, including the United Arab Emirates and Kuwait, also plan to introduce sales taxes next year.
"The key reforms that are currently contemplated [such as] the value added tax and the continuous removal of subsidies are [going] in the right direction," said Azour. "Those are the right types of reforms that allow you to increase your fiscal flexibility with limited impact on economy."
The IMF expects Middle East oil exporting countries beyond the Gulf, including Iraq, Libya, Algeria and Iran, will grow at an average annual rate of just 2.8% over the next five years, half the rate achieved in 2016.