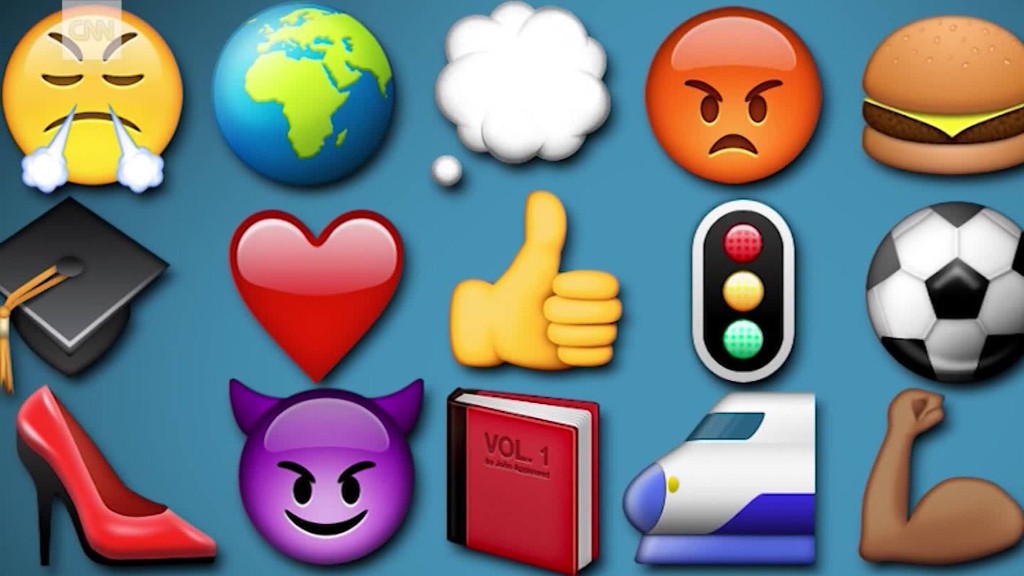 Apple's new emoji are finally here.
Hundreds of new emoji -- such as gender neutral options, a woman in a headscarf and more food items -- are available starting Tuesday with the iOS 11.1 update on iPhone and iPad.
Earlier this month, Apple (AAPL) previewed more than two dozen of the new emoji, including more expressive smiley faces, mythical creatures and clothing. The emoji announced on World Emoji Day earlier this year, such as a breastfeeding mom, will also be included in this update.
Related: Google CEO addresses hamburger emoji debate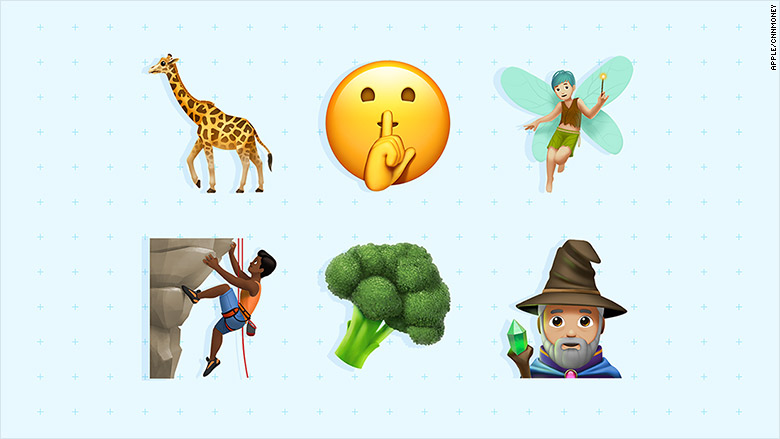 Companies like Apple and Google (GOOG) create their own emoji based on the symbols approved by the Unicode Consortium, a group that sets the global standard for emoji. This is why emoji look different on iPhones and Android devices.
In recent days, there has been debate over different emoji -- like burgers -- on social media.
Google's version of the burger emoji on Android shows the cheese under the burger and above the bun. Over the weekend, a debate went viral over the proper placement of toppings on a patty.
Sundar Pichai, Google's CEO, even weighed in on Twitter, saying he would "drop everything" to address the discussion, clarifying "if folks can agree on the correct way to do this!" No action has been taken so far.
Android also recently redesigned its emoji after criticism that they looked like blobs. It added new options like an orange heart, T-Rex and vomiting face.