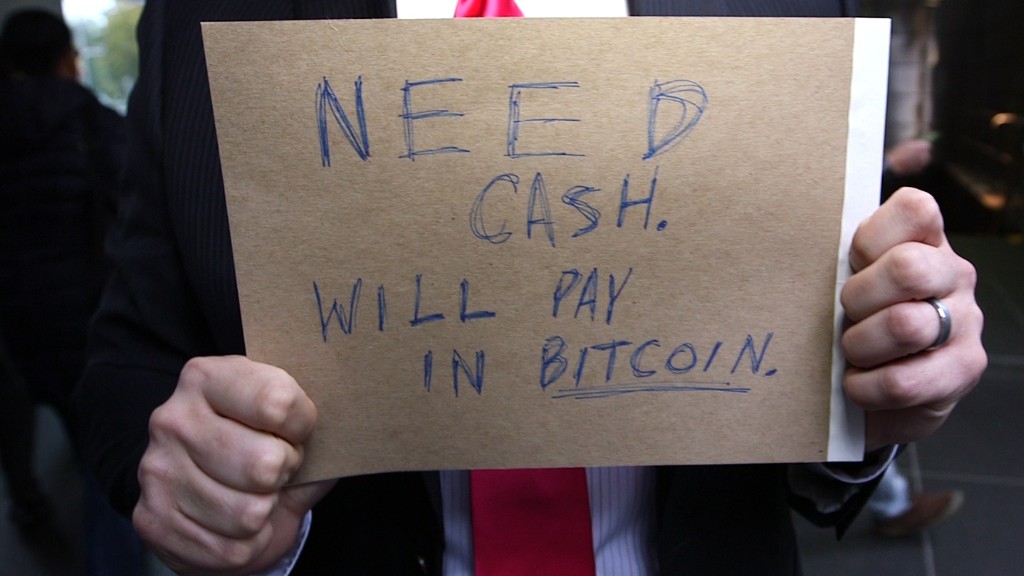 Some investors may still think that bitcoin and other cryptocurrencies are a bubble about to burst. But bitcoin just got a big boost from one of the world's biggest financial marketplaces.
CME Group, owner of the Chicago Mercantile Exchange and Chicago Board of Trade, announced Tuesday that it plans to start listing bitcoin futures contracts during the fourth quarter.
Futures let investors buy and sell an asset at a specified price at a later date, They're popular bets for currencies, metals and agricultural commodities like corn, soybeans and lean hogs -- as well as frozen orange juice for any fans of "Trading Places."
The fact that bitcoin will now be joining other physical currencies as well as gold and other commodities is yet another sign of its growing legitimacy.
CME (CME) CEO Terry Duffy said in a press release that the reason the company decided to launch the new bitcoin contract was due to "increasing client interest in the evolving cryptocurrency markets."
Bitcoin prices -- which just passed $5,000 in October -- topped the $6,500 level on Wednesday. Bitcoin has now surged nearly 600% this year.
The rapidly rising price has led to some skepticism. China has cracked down on its use in recent months, which has created more volatility in its price as of late.
JPMorgan Chase (JPM) CEO Jamie Dimon called bitcoin a "fraud" that was only good for drug dealers and North Korea. He added that he would fire anyone at the bank that traded it "in a second."
And Saudi Prince Alwaleed, a billionaire investor whose Kingdom Holding Company owns stakes in Apple (AAPL), Citigroup (C), Twitter (TWTR) and CNN owner Time Warner (TWX), told CNBC last month he thought bitcoin was an "Enron in the making" that will implode.
Related: Bitcoin keeps surging to new record highs
Both Dimon and Prince Alwaleed have been proven wrong in the short-term at least as the price of bitcoin has continued to soar.
Lukman Otunuga, a research analyst at online foreign exchange broker FXTM, wrote in a report Wednesday that the CME's endorsement of bitcoin cannot be underestimated. It could help bring in more big-time institutional investors.
"Some skepticism over Bitcoin was rinsed away, consequently boosting its allure to market players," Otunuga wrote, adding that "it is simply remarkable how resilient Bitcoin has been in the face of significant negativity."
And CME Group is not the only major financial firm that appears to be backing the cryptocurrency either.
Goldman Sachs (GS) CEO Lloyd Blankfein tweeted last month that while he wasn't endorsing or rejecting bitcoin just yet, he did note that "folks also were skeptical when paper money displaced gold."
CNNMoney's Charles Riley contributed to this report.