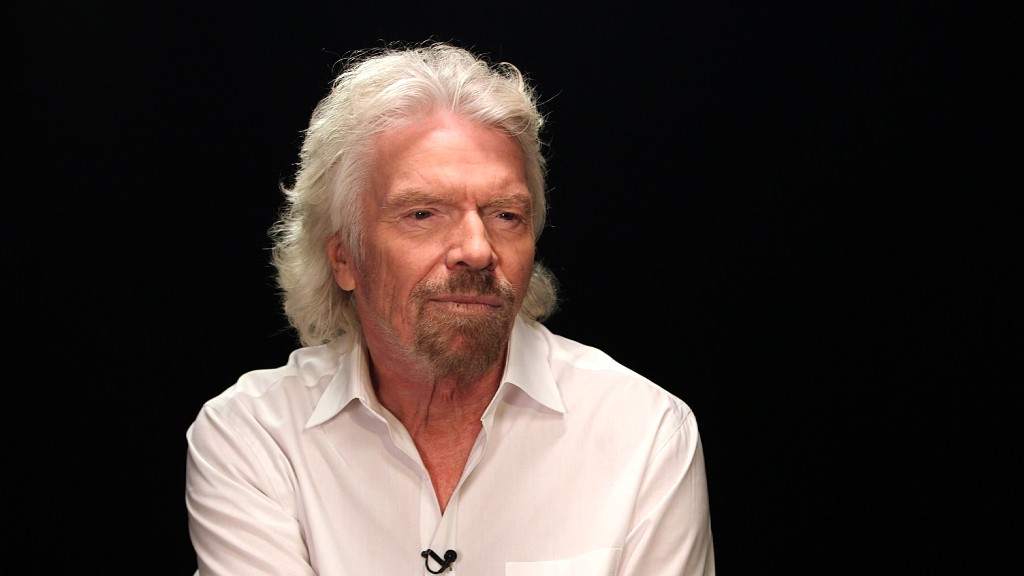 Richard Branson's space company, Virgin Orbit, quietly created a new firm that will focus on competing with SpaceX and United Launch Alliance for U.S. military launch contracts.
It's called Vox Space, and a website for the company bills it as a subsidiary of Virgin Orbit that will work to offer launch services to "the national security community of the USA and allied nations." A LinkedIn page for Vox Space says it's based in Manhattan Beach, California and employs two to 10 people.
The company's website went live to little fanfare. It was reported on earlier by Tech Crunch. Virgin Orbit has not made an official announcement, but when contacted by CNNMoney, a spokesperson shared a statement from Virgin Orbit CEO Dan Hart.
"At Virgin Orbit, we want to be responsive to the space launch goals of our government and the need to make more use of commercial services to further expand America's leadership in space," Hart said.
He added that "between Virgin Orbit and our subsidiary VOX Space, we are well positioned to serve all parts of the market."
Branson's Virgin Group has two space outfits: Virgin Galactic and Virgin Orbit. The former was founded in 2004, and its goal is to send paying customers to the edge of space on a spacecraft, called SpaceShipTwo, via a launcher plane, White Knight Two. That outfit suffered a major setback three years ago when a pilot was killed during a test flight. Only in recent months has Virgin Galactic said it's ready to resume powered test flights.
Related: Virgin Galactic gears up for first powered test flights since deadly 2014 crash
Virgin Orbit, on the other hand, is focused on sending small satellites to orbit via a modified Boeing 747, dubbed Cosmic Girl, and a rocket, called LauncherOne. Virgin Orbit says it's in the "final stages of testing and preparation" for the LauncherOne rocket.
The small satellite launch market is a growing one. As satellite technologies become cheaper and private companies on Earth have found new, interesting uses for them, many are looking for cheap ways to get their devices into orbit. Virgin Orbit, along with several other commercial space startups, are looking to help meet this new demand.
But cinching military launch contracts is a different beast. The U.S. government is very particular about which launch vehicles may carry sensitive national security payloads into orbit.
Richard Branson to parents: Work from home, if you can
Currently, there are only two companies that produce rockets that the U.S. government deems up to the task: Elon Musk's SpaceX and ULA, a joint venture between Boeing (BA) and Lockheed Martin (LMT).
The launch of Vox Space is the first indication that Branson is interested in one day competing with SpaceX and ULA for a share of this market, which can be highly lucrative. The military can pay around $100 million or more per launch.
Vox Space won't develop new technology. Rather, it's website says it'll focus on offering LauncherOne services to the government and "ensuring our customers' critical information is protected."
Virgin's technology is much different than that of SpaceX and ULA. Instead of rockets that take off vertically from a launch pad, Virgin's plan is to launch rockets mid-air, from planes that lift off similarly to a commercial aircraft.
One downside to Virgin's tech: It can't carry payloads much heavier than 400 pounds, or about the weight of a small piano. SpaceX's Flacon 9 rocket, however, is capable of carrying more than 50,000 pounds to low-Earth orbit or as much as 18,300 pounds to further places in orbit.