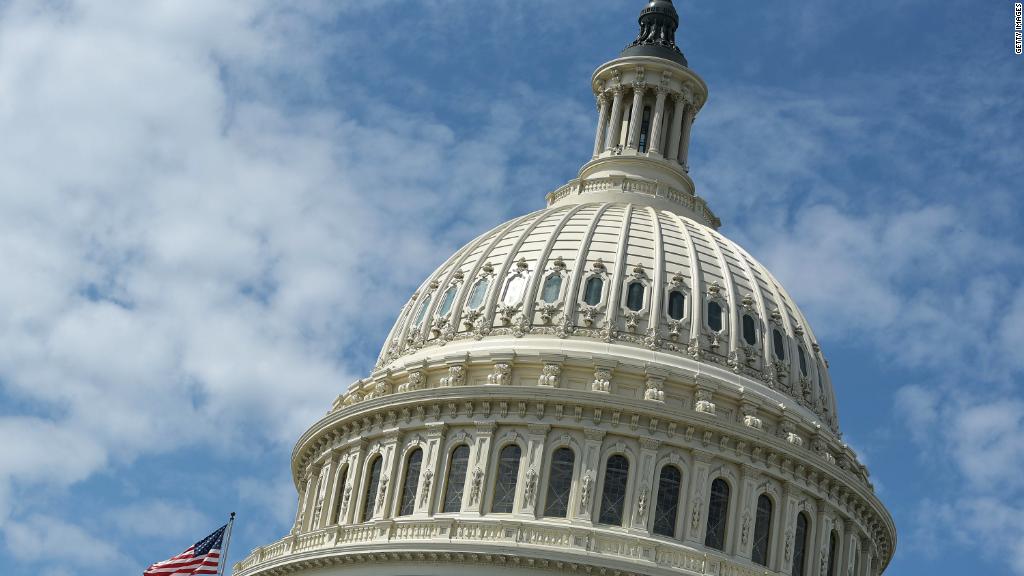 The homebuilding industry looks like an early loser from the GOP plan to overhaul the tax system.
Homebuilding stocks fell sharply on Thursday following news that the Republican tax reform bill would limit two key tax breaks that favor homebuyers.
The House tax legislation calls for capping the mortgage interest deduction at $500,000 instead of $1 million. The bill would also limit the deduction for state and local property taxes at $10,000.
Watering down these tax breaks could be bad news for people who want to buy homes, especially pricier properties or ones in more expensive cities.
Shares of Toll Brothers (TOL), which makes luxury homes in major U.S. cities, tumbled 6% on Thursday. That would be the stock's worst day since late 2015. KB Home (KBH), Hovnanian (HOV) and PulteGroup (PHM) lost between 2% to 4% apiece.
The SPDR S&P Homebuilders ETF (XHB)shed 2.6%, putting it on track for its biggest loss since October 2016.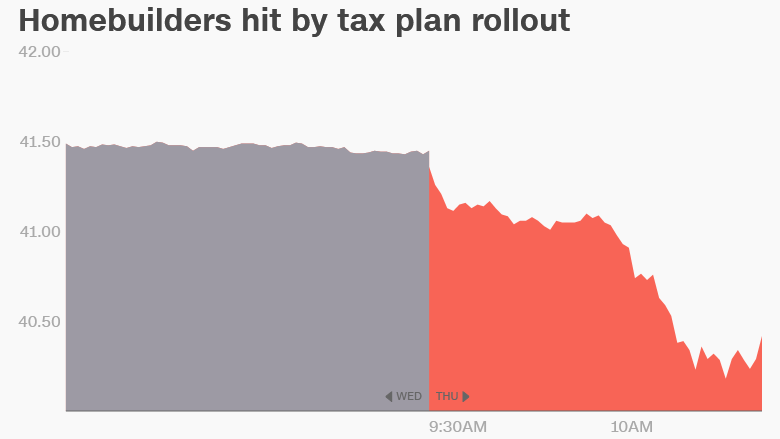 Related: What's in the House tax bill for people
The overall market reaction was more muted. U.S. stock markets traded mostly flat, remaining near all-time highs. Stocks have soared this year, partially due to hopes that the GOP tax overhaul would drastically cut what Corporate America owes to Uncle Sam. The GOP tax bill would permanently slash the corporate tax rate from 35% to 20%.
But the tax overhaul already faces opposition from some business groups, most notably the powerful homebuilding lobby. The National Association of Home Builders said in a statement on Monday, after some details about declining deductions emerged, that the GOP tax bill "will harm home values, act as a tax on existing home owners and force many younger, aspiring home buyers out of the market."
The negative reaction from homebuilders underscores the difficult nature of ushering in sweeping tax reform. In order to pay for the loss of corporate tax revenue, lawmakers need to close tax breaks. But those loopholes are coveted by various business groups, setting off what Chris Krueger of Cowen Washington Research Group has dubbed a "corporate hunger game."