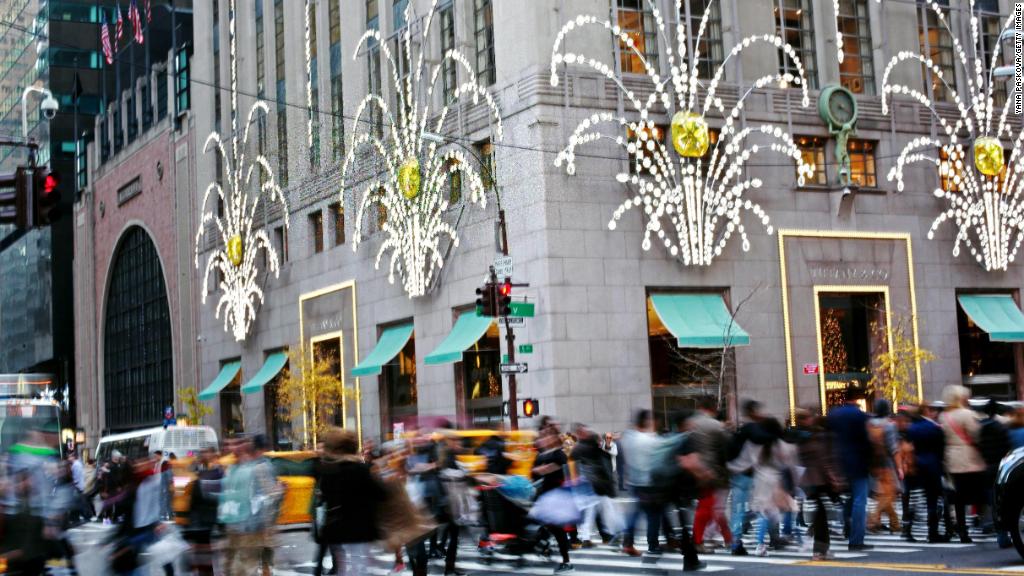 The company that makes Sharpie pens, Rubbermaid, Elmer's glue and Yankee Candles is in deep trouble.
Newell Brands (NWL) is taking it from all sides. The company said Thursday that poor back to school sales, Toys 'R' Us' bankruptcy and consumers' changing shopping habits dragged sales down 7% from last year.
"You name it, we experienced it this quarter," CEO Michael Polk said on a conference call with investors Thursday. "Obviously, this is a disappointing outcome, and as CEO, I take full responsibility for these results."
Exasperated investors sent shares of the company tumbling nearly 27%.
Related: Hasbro hurt by Toys 'R' Us bankruptcy
Toys 'R' Us' bankruptcy hurt Newell's baby products line-up, which includes Graco strollers and baby car seats.
Baby's 'R' Us has been one of the Newell's top customers. The company said store closures have weighed on sales and will continue to drag them down during the holiday stretch.
Polk noted that baby products had been one of the company's best performing businesses, and Toys 'R' Us' bankruptcy is forcing the Newell to "re-plan" its future.
Lackluster back-to-school shopping hurt Newell's writing division. Retailers like Staples chose not to restock their shelves with popular Newell products like Sharpie, Uniball, Expo, Elmer's and Mr. Sketch.
"Writing had the most significant impact on the quarter," Polk said. "A number of retailers canceled late September back-to-school replenishment orders and we will not get most of those orders back in the fourth quarter."
Rubbermaid was hit particularly hard by customers switching to online shopping on sites like Amazon (AMZN). Stores are ordering fewer plastic containers for their inventories, since Rubbermaid products are remaining on store shelves, unpurchased.
"This [retail] landscape change that's going on is as profound as I've experienced in my 35 years," Polk said.
Newell's (NWL) $15 billion acquisition of Yankee Candle maker Jarden in 2015 is also failing to live up to high expectations, and one analyst says investors may have lost confidence in Newell's leadership.
"Investors are throwing in the towel," said Rupesh Parikh, an analyst at Oppenheimer. "The company can't deliver on the ... longer term growth it promised."