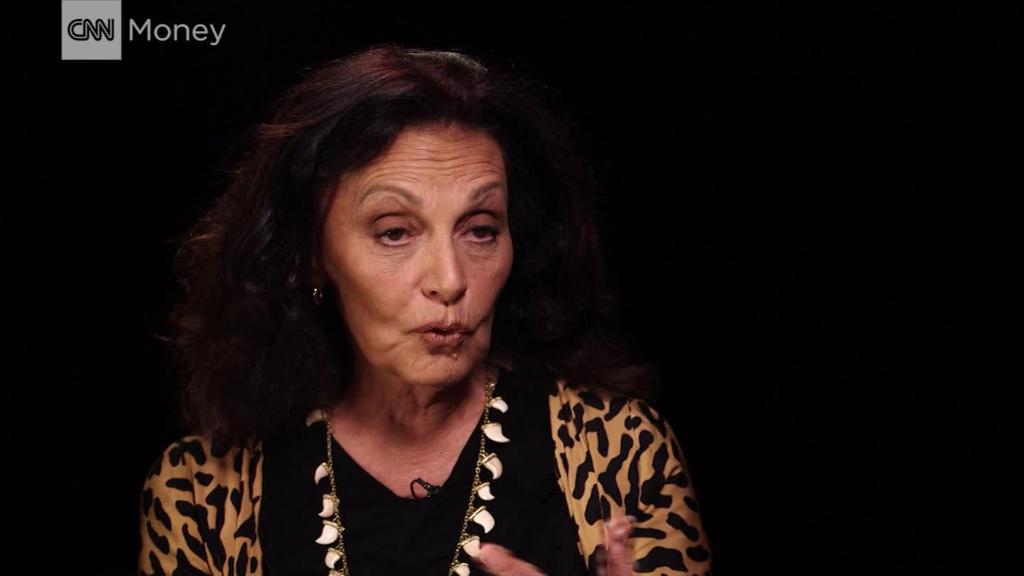 Call it the next chapter in the life of one of the most notable fashion designers on the planet.
Diane von Furstenberg says she is living her "third act" -- one, she says, that uses her voice much more than just fashion to empower women.
"It's a time of reflection... I've been speaking for so long to women of so many generations. It's time you want to use your voice and the voice of people, for people who have no voice," von Furstenberg says in a new podcast episode of CNN's Boss Files with Poppy Harlow.
The now iconic wrap dress may have catapulted von Furstenberg to the global stage in the 1970s -- and to the cover of Newsweek at age 29 -- but it is her staying power in the fickle industry of fashion that is a testament to the empire she has built and her own perseverance.
"I became the woman I wanted to be, which is an independent woman," she says. "I was raising my kids. I was on my own. I was successful. Even, clearly, without thinking about it, to so many women I became a role model. 'Oh, she can do it. I can do it too'."
Today, von Furstenberg says it is her mission to empower women and help them find their strength. She does that annually through the DVF Awards, which honor women who transform the lives of other women. She also sits on the board of Vital Voices, an international nonprofit that works with female leaders and entrepreneurs around the world on issues of economic empowerment and human rights.
As she moves into her "third act," von Furstenberg is reflecting both on her professional successes, and on her family -- especially her mother who survived the Holocaust as a 22-year-old at the Auschwitz concentration camp.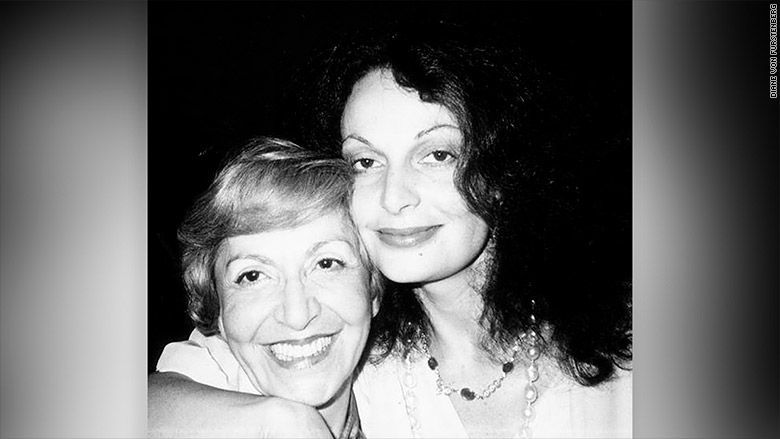 "She weighed 49 pounds, which is less than her bones, but she did survive," von Furstenberg notes. "I found the questionnaire, the form, that she filled when she was liberated... It said, 'State of health.' Even though she could barely move, she wrote 'excellent." That to me is such an example of refusing to be a victim no matter what happens."
Von Furstenberg says it was that lesson -- that "fear is not an option" -- that has always driven her. The three words she uses to describe her mother: independent, self-reliant and freedom.
Von Furstenberg was born just 18 months after her mother was released from Auschwitz. She vividly remembers her mother saying to her: "'God saved me, so I can give you life. By giving you life, you give me my life back. You are my torch of freedom.'"
Related: Former Xerox CEO Ursula Burns: It's a 'time of power' for women in tech
It is a heavy weight for any child to carry, but at this point in her life, it is always on von Furstenberg's mind.
Von Furstenberg is fiercely independent, a trait she ascribes to her mother.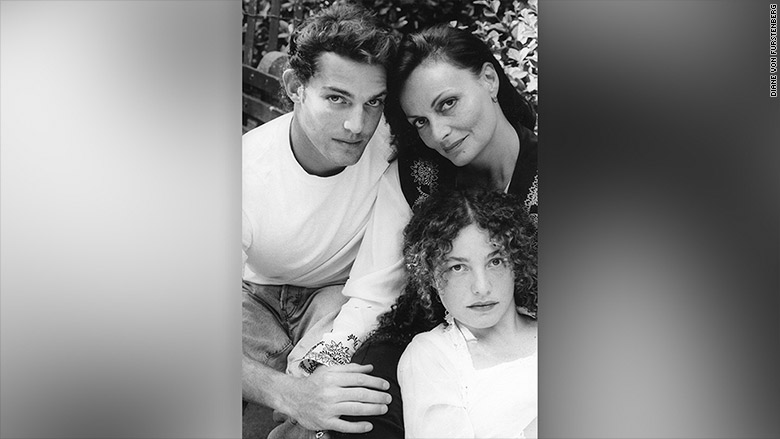 "She would not allow me to be afraid. She did things that today she'd probably be going to jail for. If I was afraid of the dark she would lock me in the dark closet. She was right because after ten minutes, you realize that there is no such thing as total dark. You can always find a little light," recalls von Furstenberg, who later had two children of her own.
But, she says, that strength is not just reserved for her mother -- she sees it in all women.
"I've never met a woman who is not strong. It's just doesn't exist," she tells Harlow.
"In my house, being a woman was an advantage... so I already assumed that to be a woman was good," von Furstenberg recalls about her early years. "Also, I went into working for myself so I didn't have a boss or a glass ceiling to break,"
But she recognizes that is not the case for many women around the world. Her hope is to help them find that strength. "Once you know you're strong, you don't have to show it always. You can keep it inside, but it's for yourself that you need that strength...Own who you are."
Related: Gretchen Carlson speaks: 'The floodgates have opened'
And to that point, von Furstenberg argues, "the most important relationship in life is the one we have with ourselves. We cannot lose ourselves. It's very important because if you lose yourself, you have nothing."
As for the dress that launched her career? It's still remarkable to von Furstenberg herself.
"That dress, that little, nothing, little dress made me everything... everything. It's just one of those things. To this day, I just can't believe it," she says.