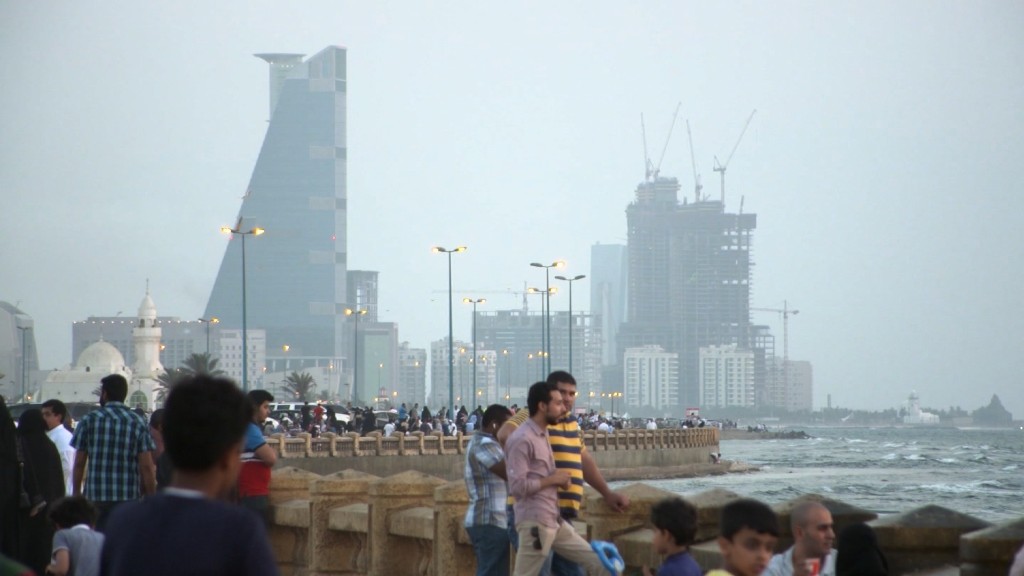 Saudi Arabia's dramatic anti-corruption purge took the business community by complete surprise.
Saturday's arrest of princes, high-profile businessmen and government officials on suspicion of corruption was unprecedented. But the intended message was loud and clear: it's a new era for the kingdom.
"Nobody, a prince, minister or businessman can operate outside the law," said an aide close to Crown Prince Mohammed bin Salman, who is leading attempts to transform Saudi's economy, as well as the corruption probe.
"People should now realize there's a red-line when it comes to corruption," said the aide, who asked not to be named due to the sensitivity of the issue.
The young crown prince wants to end what he once called an "addiction" to oil. Sweeping changes have already been introduced, including subsidy cuts, new taxes and the lifting of a controversial ban on women driving.
"If you are going to tax the average Saudi during this period of reform, then it's time to clean our own house, princes and all," said another aide to the crown prince, who also requested anonymity.
Related: Women driving could rev up Saudi economy
At least 38 former, current or deputy ministers have been arrested on accusations of corruption. The list includes Prince Alwaleed bin Talal, the billionaire businessman who owns 95% of Kingdom Holding, which has a global network of major investments including Citigroup (C), Twitter (TWTR) and Apple (AAPL).
Kingdom Holding's shares have fallen 12% in two days, wiping more than $1 billion off Alwaleed's fortune. The broader Saudi stock market fell initially on Sunday, before recovering to close slightly higher. It posted modest gains again Monday.
The moves reflect uncertainty among investors about the fallout from the weekend's drama.
"It is surprisingly aggressive compared with what we have seen in the past," said Steffen Hertog, associate professor at London School of Economics and a specialist on finance in the Arab Gulf countries. "There's been nothing like this in the past in any Arab Monarchy," he added.
Among the detained are a former finance minister, and a former director of Saudi Airlines, as well as a top Saudi media mogul Waleed Al-Ibrahim.
High stake moves
The stakes are high. Saudi Arabia's economy is stagnating following the oil price crash, and it needs foreign investors to balance its books, help diversify its economy and buy shares in its massive oil company Aramco.
"The move against the princes makes sense," said Hertog. "The move against the businessmen is riskier because it will affect the general confidence of the merchant class."
Related: Trump to Saudi Arabia: Bring Aramco IPO to America
Last month, Saudi Arabia hosted thousands of the world's top executives in a conference that was dubbed "Davos in the Desert."
Cleaning up its act could help the country compete for business. The kingdom ranks well behind the United Arab Emirates and Qatar on the world's corruption index.
It also need to build confidence among investors before selling a stake in its crown jewel, Saudi Aramco, the biggest oil company in the world. Officials have said they expect the IPO to value Aramco at around $2 trillion.
In an exclusive interview with CNN, Saudi Foreign Minister al-Jubeir said investors have no reason to worry.
"I can assure you that the Kingdom of Saudi Arabia takes very very seriously the issue of corruption, waste and mismanagement," he told CNN's Becky Anderson in Riyadh.
"We want companies to know that when they come to compete in Saudi Arabia they compete fair and square with any other company, and not be subject to people using their influence or position in order to extract better deals."