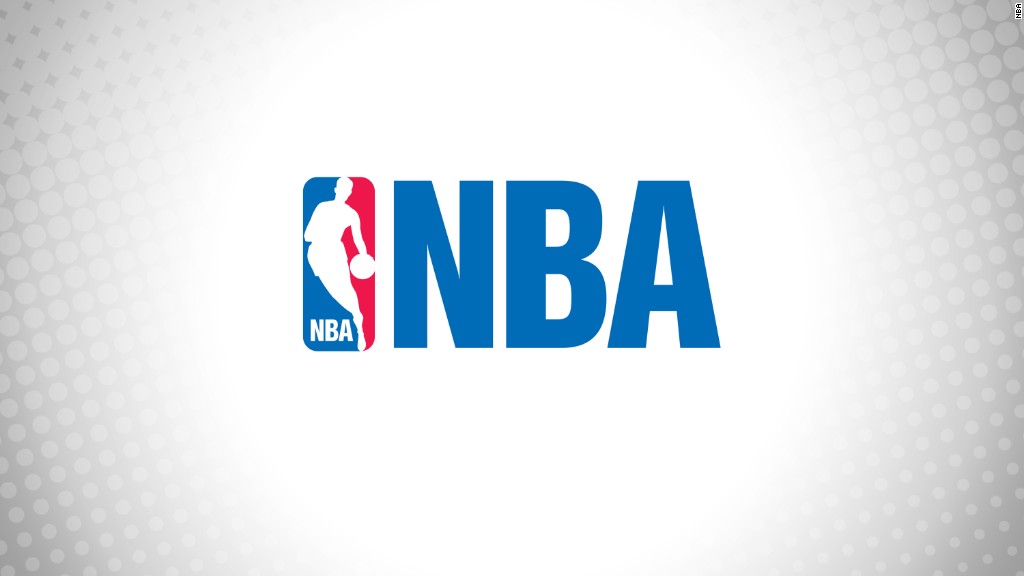 Nike went big this year promoting the "mad science" behind its state-of-the-art uniforms for the NBA.
The company bragged about working with sports scientists to create the "most technically advanced jersey and shorts." It promised to keep players "cool, dry and completely mobile."
Just one problem: The uniforms are falling apart.
During the very first preseason game for the Los Angeles Lakers, Tyler Ennis was breaking the other way on a transition when an opponent grabbed the back of his jersey and a whole section ripped off, taking a zero with it. Ennis, who wears No. 10, suddenly became 1.
Then LeBron James' jersey split down the back. And the jersey on Sixers breakout star Ben Simmons looked no stronger than a cheap tearaway shirt when it was pulled and destroyed.
It gets worse: On Sunday, Dwyane Wade of the Cleveland Cavaliers was seen sitting on the bench lifting a soaking jersey away from his chest. The uniforms are supposed to wick sweat away from the body.
Nike (NKE) responded late Monday. It said the feedback from players was positive, but "during game play we have seen a small number of athletes experience significant jersey tears."
"We are very concerned to see any game day tear and are working quickly to implement a solve that involves standardizing the embellishment process and enhancing the seam strength of game day jerseys," the statement said.
For Nike, this has caused more than a shred of embarrassment.
Related: Under Armour is in serious trouble
Bloomberg News reported that the company spent $1 billion to land its eight-year deal to provide uniforms for the NBA, the WNBA and the NBA G League. It's hard to put a price on the exposure Nike gets in return.
The deal seemed like a surefire success for a company that has struggled with declining U.S. sales and disappointing revenue.
When Adidas had the contract, through last season, the company wasn't allowed to display its logo. When Nike secured the rights, it negotiated something extra -- the right to put its swoosh on the uniforms. Now it's standing out for all the wrong reasons.