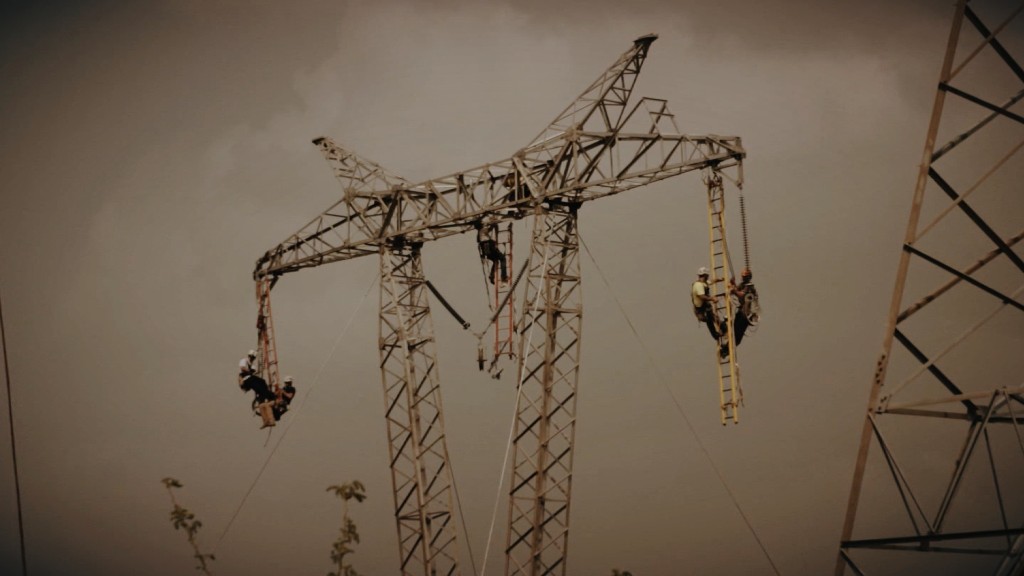 Two key figures in Puerto Rico's recovery efforts were no-shows at a hearing in Washington Tuesday.
Ricardo Ramos, the executive director of Puerto Rico's Electric Power Authority, late Monday evening canceled his plans to appear before a House congressional committee, where he was expected to respond to a number of questions over his handling of the island's power restoration efforts.
Topping the agenda: How a $300 million contract was awarded to Whitefish Energy, a small Montana-based company located in the same hometown as U.S. Interior Secretary Ryan Zinke.
PREPA chairman Ernesto Sgoi informed the committee that Ramos could not be away during such a "critical stage" in restoring electricity to the island.
Related: Puerto Rico is killing its $300 million Whitefish contract. Now what?
"He has communicated to us regretfully, he is unable to participate in the scheduled hearing due to urgent efforts on the ongoing emergency restoration," Sgoi wrote in a letter to the committee.
Sgoi said PREPA is now expecting 3,000 workers and necessary equipment from Florida and New York utilities to arrive by Nov. 21.
"Having him off the island for the three days required to come to Washington, D.C. would undoubtedly disrupt our restoration efforts -- a result we know would not be acceptable to members of the committee," wrote Sgoi.
San Juan Mayor Carmen Yulin Cruz, who has been critical of the Trump administration's recovery efforts on the island, was also scheduled to testify Tuesday, but also canceled at the last minute.
"I'm very disappointed that they are not here to answer our questions today," Rep. Rob Bishop, chairman of the House Natural Resources committee said at Tuesday's hearing.
Related: Here's the other small firm that won a big Puerto Rico power deal
Ramos and Yulin Cruz were among several key officials from Puerto Rico that were scheduled to testify before the House Committee on Natural Resources Tuesday morning. Neither Ramos nor Yulin Cruz provided prepared testimony in lieu of their appearance.
Among those who did appear before the committee: Natalie Jaresko, the executive director of the financial oversight board, and Noel Zamot, who was recently appointed to oversee PREPA.
Bishop told reporters on Monday that a key objective of the hearing is to understand how the contract with Whitefish came to be.
The Whitefish contract was the largest to be awarded since recovery efforts began over a month ago. But in the wake of escalating public outrage and a growing litany of government reviews, PREPA agreed to cancel the deal.
Several lawmakers on Capitol Hill have also called for reviews of how Whitefish was chosen over bigger, more established utilities by PREPA. Last week, it was reported that the Federal Bureau of Investigation had opened a preliminary review of the contract, according to a source familiar with the matter.
"There has to be some kind of oversight, there has to be some kind of transparency, so a situation like Whitefish does not occur again," Bishop said.