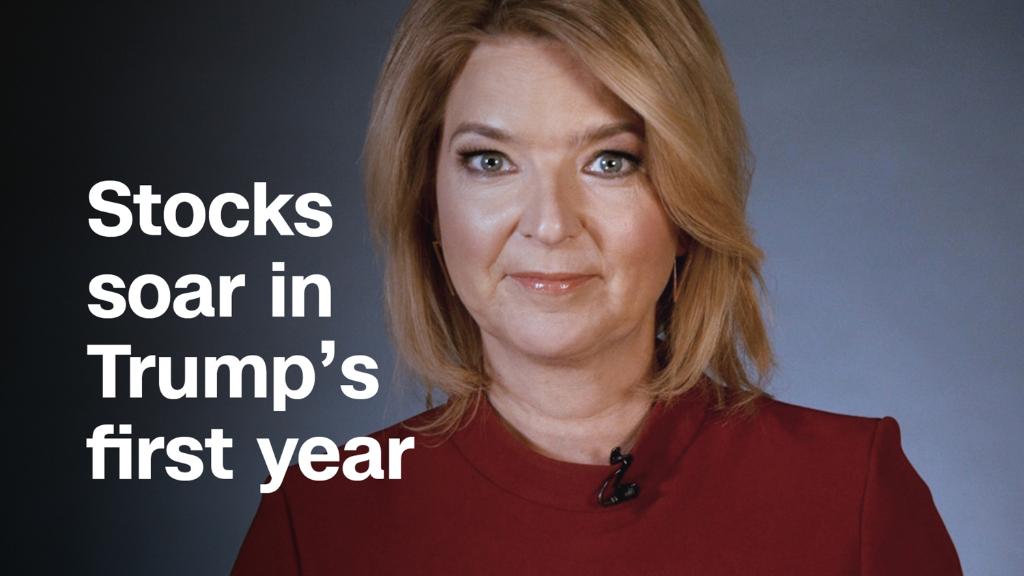 The Dow snapped a 5-day streak of records, as the fate of tax reform hangs in the balance.
The index fell as much as 250 points Thursday, before recovering to a decline of roughly 100 points.
Analysts said that investors were worried about whether the Republican legislation can pass, citing dissent on key provisions and reports that the Senate's GOP plan would delay corporate tax cuts until 2019.
"There's two competing bills, and one's more horrible than the next," said Michael Block, chief market strategist at Rhino Trading Partners.
The markets have soared under President Trump, at least in part on hopes that his administration would pass tax reform and cut regulations.
"There's a certain amount of optimism baked into the market, particularly [with regard to] corporate taxes being cut," said Andres Garcia-Amaya, global market strategist at Zoe Financial, an independent wealth management firm.
Related: Trump rally: 3rd best since World War II
The Dow had closed higher seven days in a row and was at a record for the past five days.
Luckily, Garcia-Amaya said, the health of the markets isn't solely dependent on whether or not tax reform gets done.
"Earnings have done really well -- not just here but globally," he said. "The global economy is basically experiencing a synchronized expansion, which we haven't seen in decades."
But as tax negotiations shake out, things are expected to be a bit bumpy.
Corporate earnings season is coming to a close, which means the focus will shift to Washington, said Jeff Carbone, managing partner for Cornerstone Financial Partners.
"There will be more time to concentrate on the items of the day," he said. "Certainly tax reform is the big one."
-- CNNMoney's Matt Egan contributed reporting.