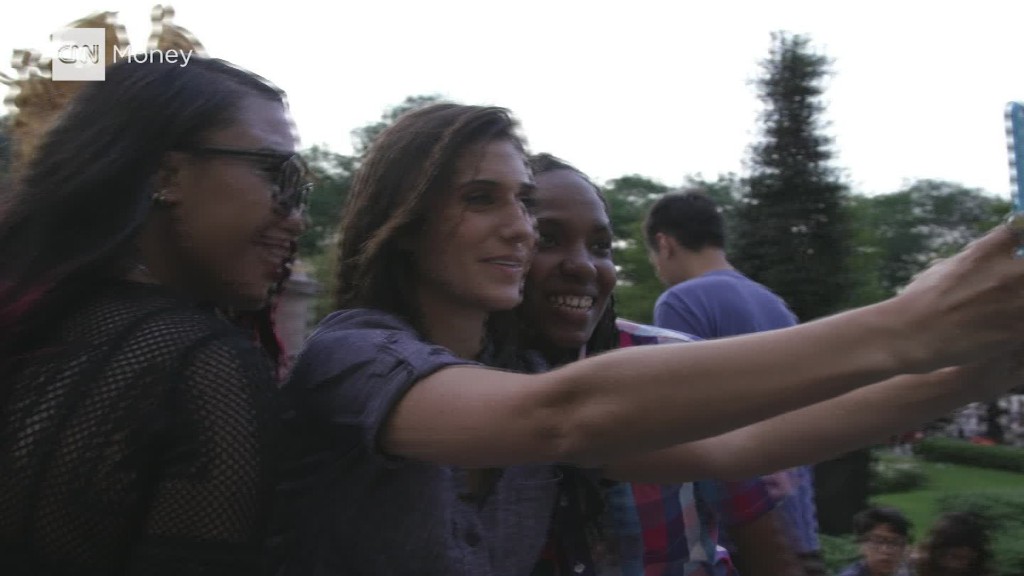 Harry Potter fans may soon spot a flying Hippogriff in real life.
Niantic Labs, the company behind the popular Pokémon Go game, announced on Thursday it's working on a Harry Potter augmented reality game.
A launch date has not yet been announced, but Niantic Labs said more information will be released in 2018.
Similar to Pokemon Go, the Harry Potter; Wizards Unite mobile game will show digital images on top of real-life objects when you view them on a smartphone or tablet.
The company has partnered with Warner Bros. Interactive Entertainment and WB Games San Francisco's development team on the project.
Although details about the game are scarce, Niantic Labs teased the premise in a press release.
"Players will learn spells, explore their real world neighborhoods and cities to discover and fight legendary beasts and team up with others to take down powerful enemies," the company said in a statement.
Related: Pokémon quietly launches new gaming app
The Harry Potter AR game has been long rumored but was ultimately labeled a hoax by fact-checking site Snopes. The website said memes and petitions snowballed into a rumor that the concept was becoming a reality. Snopes has since updated its post.
Pokemon Go, which was released in the summer of 2016, was an instant hit. Apple said it broke its App Store download record, but it didn't disclose the exact numbers.
While excitement around the game has largely faded, it still had 65 million monthly active users as of April.