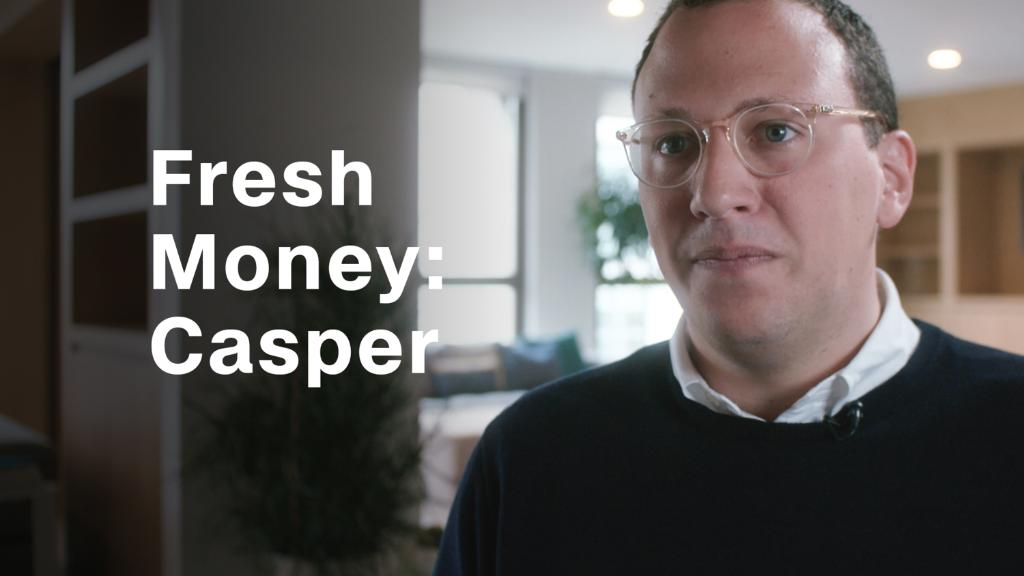 The five founders of Casper had their big idea -- sell mattresses online, direct to the customer -- after they had a talk about their own sleeping habits.
"We kind of compared notes on how we were sleeping and what we were sleeping on. We saw there was a big variation, and none of us knew if one was better than the other," co-founder Philip Krim told CNNMoney.
They realized they also dreaded the experience of buying a mattress, which felt a lot like buying a used car. There had to be a better way.
"It's still a very antiquated experience where you go to the store on every corner, you walk in in your street clothes, you're expected to lay on a mattress under fluorescent lights and then know how you'll sleep," Krim said. "It just seemed very perverse to us."
"That's where we came up with the idea of letting people try it in their home and actually sleeping on the product before they were committed to it."
Still, it took a while for investors to see the merit.
"We were laughed out of the room a lot of times," Krim said of the team's fundraising efforts. "People thought we were crazy. How could you make a mattress brand cool?"
The founders eventually did raise enough money. They launched Casper in 2014.
Related: Harry's founders wanted to make razors more affordable
As it grew in popularity, other direct-to-customer mattress companies popped up. At the same time, online reviews proliferated for all kinds of products. That includes affiliate reviewers, who partner with companies and are compensated when a customer buys a product because of their referral.
In April 2016, Casper sued three mattress bloggers for false advertising and deceptive practices. The suits alleged that the bloggers steered readers away from Casper and toward mattress companies that the bloggers had a business relationship with.
Two of the cases settled quickly. The third, against the blog Sleepopolis, dragged on before eventually settling, and Casper helped another company purchase the site. (The founder of Sleepopolis, Derek Hales, did not respond to requests for comment.)
"We do work with affiliate reviewers," Krim said. "We have no issues with affiliates, but we require that everyone discloses what their relationship is with us, what their relationships are with others. And we only work with folks that we believe are following best practices in this space."
Related: The founders of Away changed the luggage industry after a travel mishap
While Casper is an industry leader, Krim said there's a long way to go before he'll label the company a success. He and the other founders are still looking for ways to innovate, and they have lofty aspirations.
Nike made active lifestyles appealing and Whole Foods popularized healthy eating, he said, and "we think the third pillar of wellness is sleep."
"We want to be the brand that people talk about as really accelerating the movement around realizing that prioritizing sleep is an important thing," he said.