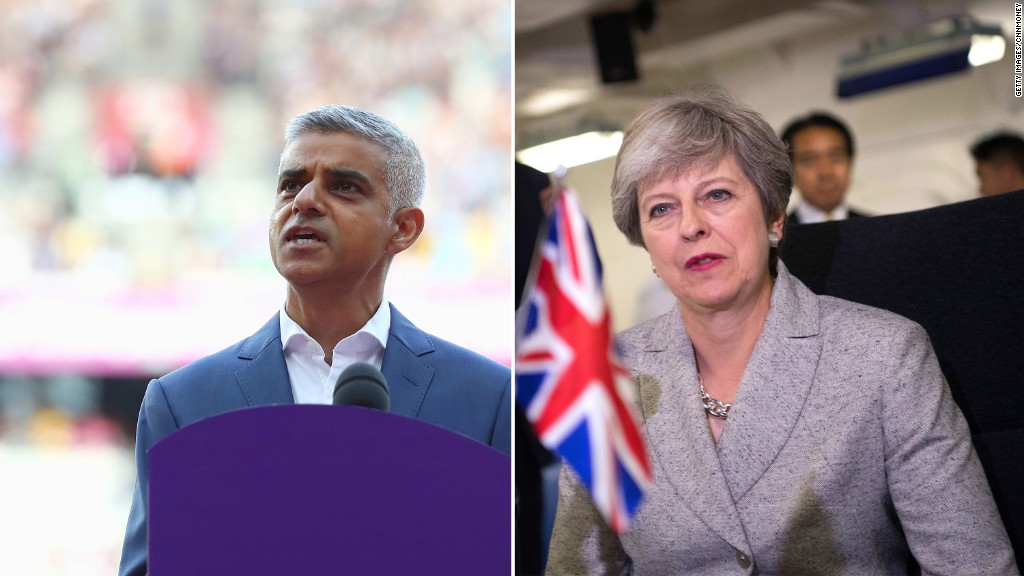 Britain has two weeks to say exactly what it's willing to pay as it exits the European Union or risk a damaging delay in talks on the future of trade.
Chief EU negotiator Michel Barnier issued the deadline on Friday as the sixth round of Brexit talks wrapped up in Brussels without a breakthrough.
Nearly 17 months after Brits voted to leave the EU, there's still no agreement on Britain's exit bill, the future rights of citizens on both sides or how to handle the border between Ireland (in the EU) and Northern Ireland (part of the U.K.).
Without more progress on those three issues, the EU won't discuss the future trading relationship, which is of vital importance to the U.K. economy and businesses.
Britain had hoped that its negotiating partners would agree to move onto the next phase of talks in December, a sign of progress that would help calm the nerves of consumers and executives.
Prime Minister Theresa May sought to secure a breakthrough in September, when she promised to honor financial commitments the U.K. made while a member of the bloc. But Barnier is still waiting for a firm and detailed offer.
"On the financial settlement, we need to work over the next few weeks on the objective interpretation of the undertakings entered into by Prime Minister May," he told reporters on Friday. "I think this is absolutely vital if we are to achieve sufficient progress in December."
Asked to be more specific, Barnier said the U.K. had two weeks to come up with an improved offer.
Related: Why business is beginning to panic about Brexit
EU member states pay into a communal budget for infrastructure projects, social programs, scientific research and farm subsidies. The current budget extends to the end of 2020, 21 months after Britain is due to leave. But the EU has made other financial commitments that extend way beyond that.
Investors are worried that Britain risks an acrimonious divorce from its biggest trading partner unless the discussions start to yield results soon. Seven months have passed since it gave the bloc formal notice of its departure, starting the countdown to Brexit in March 2019.
Progress has been hampered by May's weak political position. Her government, which relies on the support of a fringe political party, has been battered in recent weeks by sexual harassment scandals and the resignation of key ministers.
Related: How much longer can Theresa May stay in power?
Hundreds of key trade, regulatory and legal agreements that underpin Britain's economy will be invalidated if no deal is struck.
Businesses are now clamoring for clarity.
Many are calling for a lengthy transitional period of up to three years to give them time to adapt to life after Brexit.