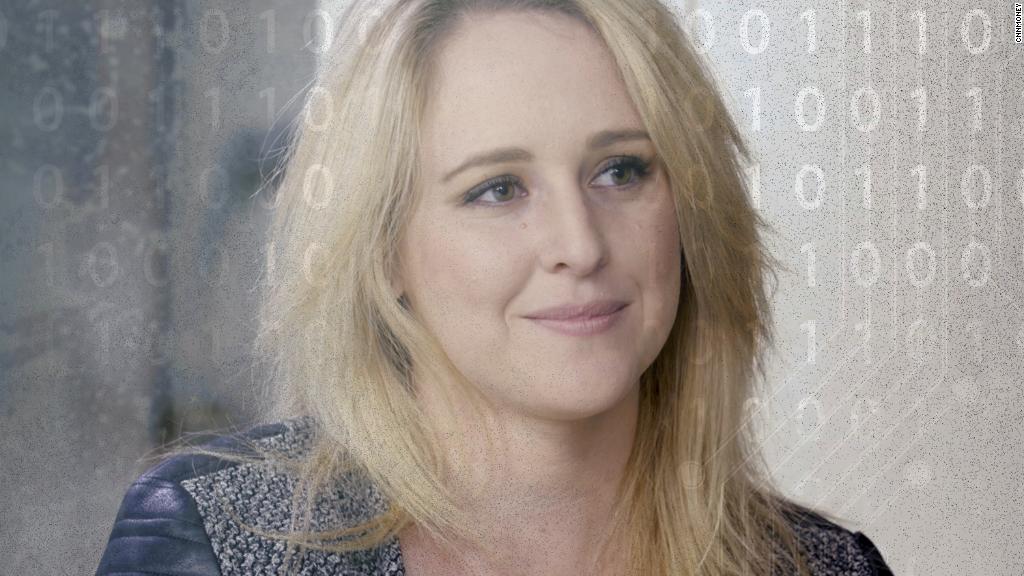 Months after a sexual harassment lawsuit plagued virtual reality startup UploadVR, there are lingering questions about the company's leadership.
What happened at UploadVR has left the virtual reality community divided. The founders told CNN Tech they've made changes, brought in new executives and established an HR structure. But women who used to work at the startup say the company hasn't gone far enough in creating a positive environment for women.
UploadVR's founding story set the stage for a perfect storm: young founders, millions in funding and a lack of corporate structure. The startup launched in 2014 as a hub for other virtual reality startups. It was a coworking and event space for VR companies, and had a digital publication that kept close tabs on everything happening in the virtual space. The idea was to make virtual reality "cool" and accessible beyond a tech-centric crowd. For founders in their early 20s, that meant throwing parties. (Watch the whole series Divided We Code)
Daisy Berns, a former employee, painted a picture of a culture where the lines between employer and employee blurred.
"I thought, 'These guys are young like me, and we're active and we're go-getters.' But it led into something that was more than just that," she said.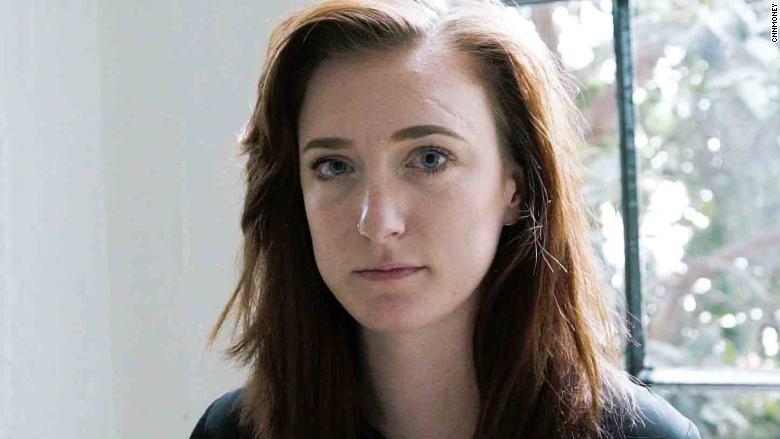 In May 2017, Elizabeth Scott filed a lawsuit against UploadVR, alleging gender discrimination, harassment and a hostile work environment. According to the lawsuit, a space called "the kink room," which had been set up as a demo for an adult virtual reality company, was also used by male employees to engage in sexual activities.
"I would every once in awhile find underwear in that room, and we would make jokes about it and have to clean it up....that was a part of it. Startup life, I guess," said Berns, who's speaking out separately.
Screenshots obtained by CNN show internal chat boards where pictures of underwear were posted and "random sex sessions" were joked about.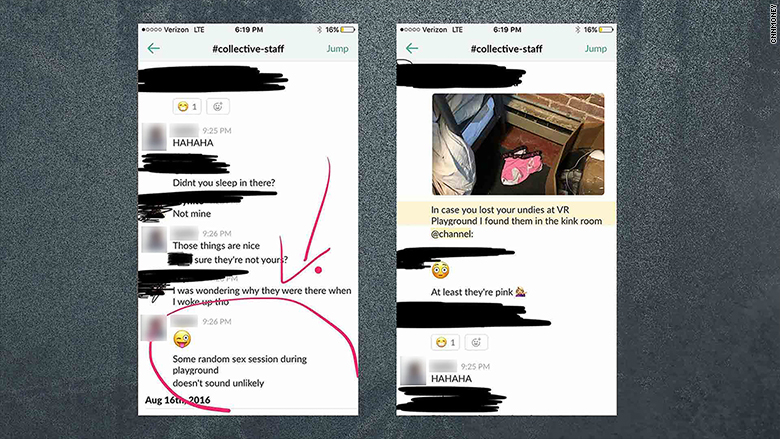 According to the lawsuit, women were expected to behave as "mommies" and were tasked with "womanly" jobs like cleaning up after parties -- including disposing of leftover condoms.
Berns said people pitched in occasionally, but she said it was known that as the general manager, she was in charge of cleaning and doing the dishes.
"We had a male general manager before and he did not do that," she recalled.
UploadVR founders Will Mason and Taylor Freeman acknowledge that the bulk of the cleaning duties fell to women -- but said that was due to the functions of those women's jobs.
"When you run a space that has events and is a coworking space, you have to have people that are tasked with maintaining that space at all times," Freeman said. "Those two people, our events producer and our office manager, were both women. And so, yeah, it was just a very clear part of their responsibility to clean up after events."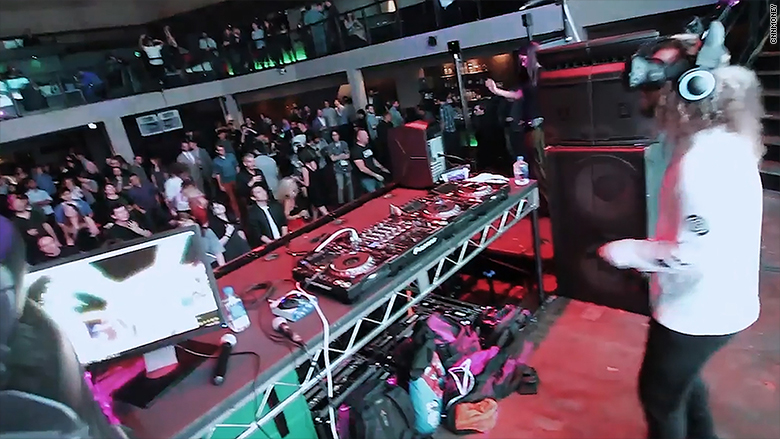 The lawsuit also alleges more subtle instances of sexism. Male employees "separated and excluded" themselves from the women, according to the lawsuit, which alleged that Scott wouldn't be invited to lunch with male employees where work was discussed. When she asked to join, according to the suit, she was ignored. It also alleged that she was left off emails or excluded from important meetings.
The lawsuit also alleged that founders made inappropriate comments about the female employees.
"Freeman would comment about how the plaintiff was not the ideal size he likes in a woman that he is going to have sexual relations with," it read.
Scott settled the lawsuit with Freeman and Mason, and all of them are prohibited from speaking directly about the suit.
Berns said she and a handful of employees sent a letter asking the founders to step down after Scott filed the lawsuit in May 2017. When they refused, she quit, along with three others. The following week, another handful of employees quit, according to Berns.
"[The founders] are completely oblivious to any sexist behavior that they have ever done," Berns said. "And have completely denied -- internally and to themselves -- that they ever acted that way."
With many women outraged, and others worried about retaliation for speaking out, Freeman and Mason are now saying they've made changes.
"There were things that we were doing that we didn't realize the impact they were having," Freeman told CNN Tech. "We never intended to to put women in a position where they felt out of power or like they weren't being heard. We realize there's a lot of unconscious bias that exists in the entire industry and I'm sure that we were perpetuating without realizing it. We really didn't have the experience to create a culture where they had a voice."
Freeman admits that the company's early events veered toward a party culture, with open bars, late nights and "inappropriate behavior in the office."
"Unfortunately, it just wasn't the type of atmosphere that we wanted to breed," Mason said. "As a company, we've completely shifted over the last year, our focus and the style of events that we throw."
One of the executives they hired in June 2017 was Anne Ward, who has 20 years of experience at tech companies was viewed as the female executive hired to clean up a toxic culture. But she left the company after just four months.
"I saw the opportunity to help a lot of people, to save jobs, give the investors their money back. And so, I felt I had no choice [but to take the job]," she said.
Ward believes the founders should step down.
"What it came down to for me was respect," she said. "If I was a founder, and if there was something I could do that would make the team feel better, help the community heal, I would do it without hesitation, I would've stepped down. But that's not what happened."
Silicon Valley's virtual reality community is close-knit. Many women have stories of blatant sexism or have experienced Upload's bro culture at the company's events, but they worry about speaking publicly for fear they'll be being shut out of a niche industry.
Scott says speaking out meant losing job opportunities.
"I was completely blackballed in the community," she said. "No one wanted to cross them. This one company [was] just like, 'Well, we still want them to write stories about us. We can't touch you.'"
Both Berns and Scott landed at jobs they say have respectful environments, but say the experiences at Upload were incredibly difficult and alienating. As the #MeToo movement spreads online and stories of workplace sexual harassment are exploding, people across industries are asking the question: Now what?
For Scott, the 20-page lawsuit has given her back power she felt she lost at the company.
"I kind of feel like this is my voice. It's right there," she says, pointing at a printed copy of the suit. "I would absolutely do it again. If it's helped one person, then I know I did the right thing."
This story originally published on November 9, 2017. (Watch the whole series Divided We Code)