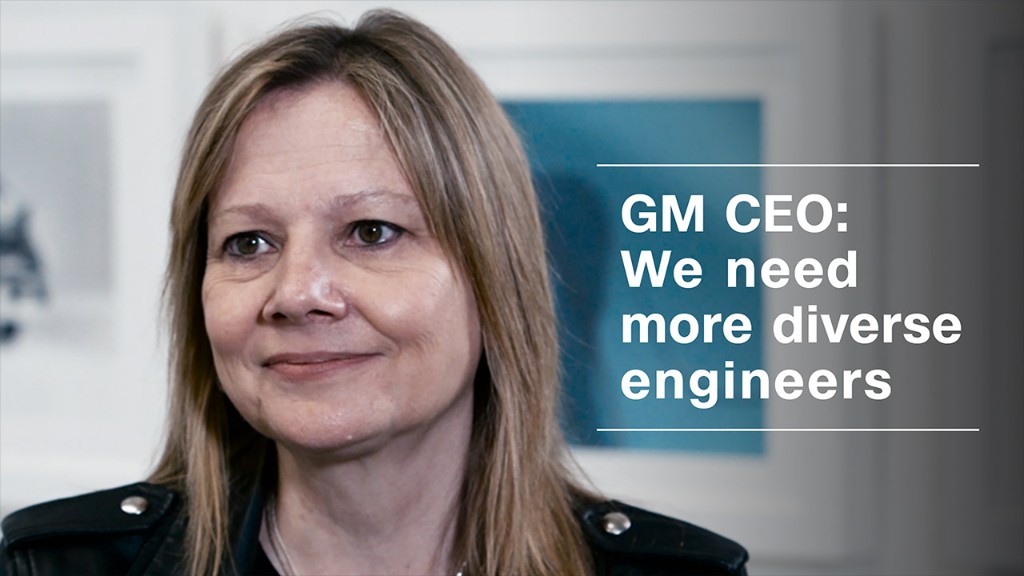 General Motors has revealed the fastest and most powerful factory-built Corvette ever. The 2019 Chevrolet Corvette ZR1 will have a 755-horsepower 6.2-liter supercharged engine and a top speed, according to GM, of 210 miles an hour.
The Corvette is generally thought of as an accessible sports car, but GM refers to the ZR1 as a "supercar." It will have more horsepower than a Lamborghini Aventador, a Ferrari 488 GTB or the exotic Ford GT.
The ZR1's hood has a large opening in the center to make room for the car's supercharger and its air-cooler assembly.
The supercharger is, essentially, an air pump that pushes air down into the engine allowing it to produce more power. The supercharger has its own separate radiator system to cool the air, allowing more of it to be pushed into the engine.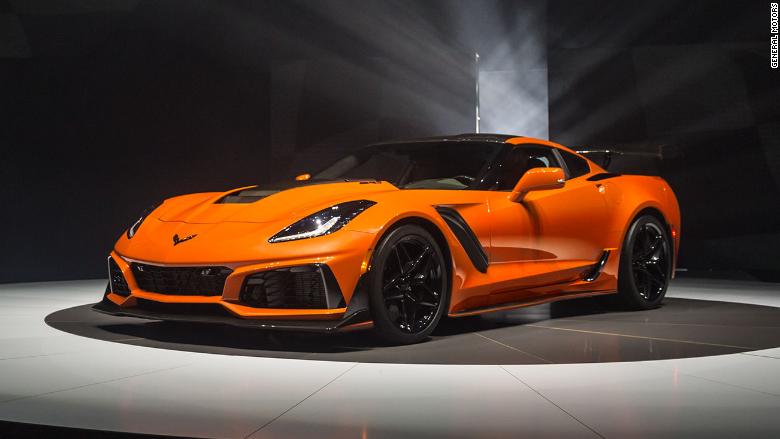 Given its high-speed capabilities, the Corvette ZR1 has some special aerodynamic features. It will be available with two rear wing options that buyers can choose from. A wing running across the front of the car, under the grill, will help hold the nose of the car to the ground at the high speeds.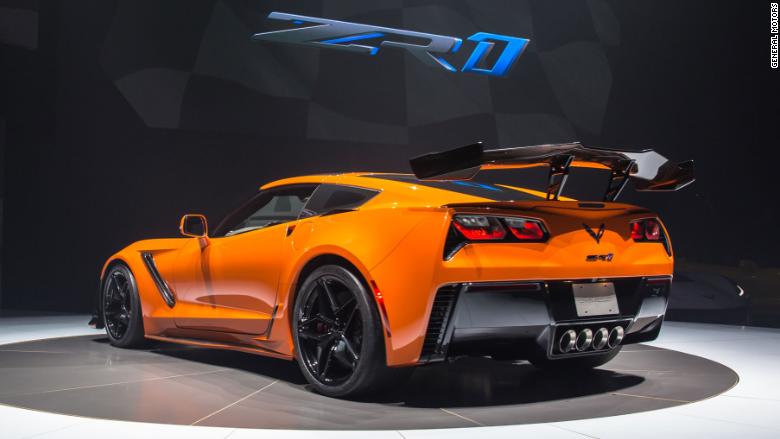 An optional "High Wing," designed for track use, will push down on the car's back end with nearly a half ton of pressure at race track speeds, according to GM (GM).
But the car will still be able to achieve its highest top speed with the standard "Low Wing," which will provide less down force but will also allow the car to push more easily though the air.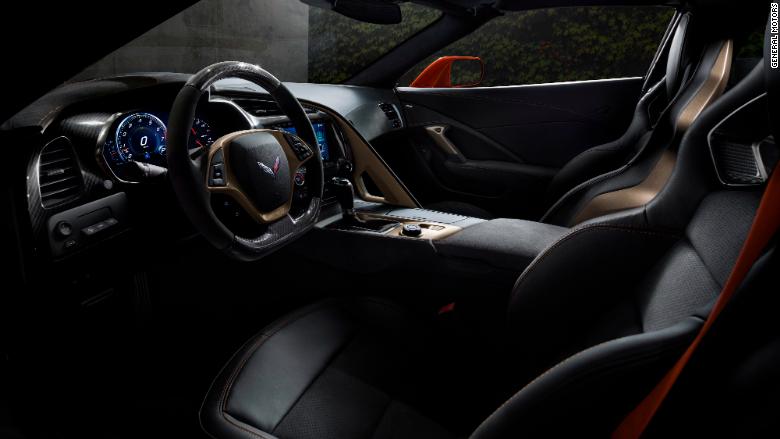 The ZR1 will be available with either a seven-speed manual transmission or an eight-speed automatic -- marking the first time an automatic transmission has been available on a ZR1 Corvette.
Despite its extreme performance abilities, the ZR1 will be available with some luxury features such as a premium audio system and heated-and-cooled leather seats.
GM (GM) hasn't put a price tag on the 2019 Corvette ZR1, but will go on sale in the Spring.